The Root of the Matter
The Hair Transplant & Restoration Center at Dermatology Specialists of Florida gets things growing again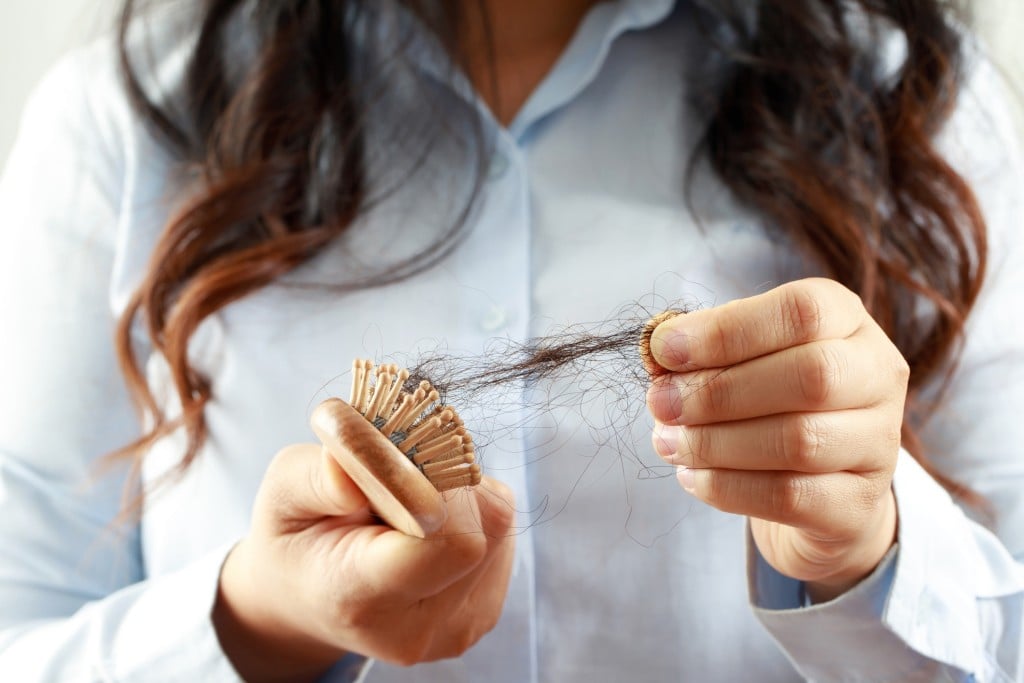 Hair loss is not a choice, but restoration is. Hair loss impacts men and women and is caused by a variety of factors including genetics, male or female pattern hair loss, stress, pregnancy, postpartum symptoms, menopause, hormones, surgery, weight loss and even COVID-19.
The Hair Transplant & Restoration Center at Dermatology Specialists of Florida/Aqua Medical Spa combats hair loss and thinning with options including vitamins, light therapy, Platelet Rich Plasma (PRP) and hair transplants.
"Early intervention is key," says Monica Rennspies, RN, BSN, at The Hair Transplant & Restoration Center. "Patients tend to think nothing can be done, but we encourage patients not to be embarrassed because there are a variety of outcome options, and the quicker you identify the issue, the better those outcomes will be."
The Hair Transplant & Restoration Center provides complimentary hair consults at which the patient discusses his or her concerns and then an evaluation is made by a medical professional. The evaluation may include a scalp biopsy as a way to determine whether the hair loss is genetic or a result of other health issues.
"For early-stage hair loss or prevention, one of our dermatologists could prescribe oral medication such as Propecia, often used in combination with a topical over-the-counter such as minoxidil. Our spa offers an alternative to prescription medication, Nutrafol, a hair loss supplement," Rennspies explains.
LED Light Therapy utilizes red and near infrared light to stimulate the scalp in order to promote hair growth. This process is non-invasive and works to boost blood supply and increase the natural chemical ATP, which works to stimulate cells in the hair follicles.
Platelet Rich Plasma (PRP) is another non-surgical alternative that decreases hair loss and promotes thickness. Blood contains stem cells and autologous blood products that aid in regeneration. The process includes drawing blood, which is spun in a centrifuge to separate out the PRP. Using a small needle, the concentrated PRP is injected into areas of the scalp where improvement is desired. Patients often see results within three to four months of initiating treatment. Maintenance treatments are often recommended, depending on the extent of the hair loss.
"Our experienced physicians, registered nurses and trained technicians perform state-of-the-art, minimally invasive hair transplant procedures with a 92 percent graft success rate. This is an in-office procedure, restoring your natural hair. We also offer light therapy sessions and products to stimulate hair growth, too," Rennspies says.
Neograft Hair Transplants are highly successful procedures that are minimally invasive. Using local anesthesia, technicians extract individual hair grafts from a healthy, hair-bearing site. Each graft is then placed in areas experiencing loss or thinning. After two to three weeks, the transplanted hair will shed, but the follicle bulbs remain implanted, resulting in new growth four to six months after the procedure.
"Whether you're noticing loss or thinning or know your family has a history of hair loss, we provide treatments both medically and cosmetically that restore your hair confidence," Rennspies says.
Treatments are available at Dermatology Specialists' Panama City, Santa Rosa Beach, Watersound Origins and Dothan, Ala. locations.
Contact The Hair Transplant & Restoration Center at Dermatology Specialists of Florida at (850) 867-0881 for a free consultation.