Off the Scales
Destin Fishing Rodeo weighmaster Bruce Cheves is one of a kind.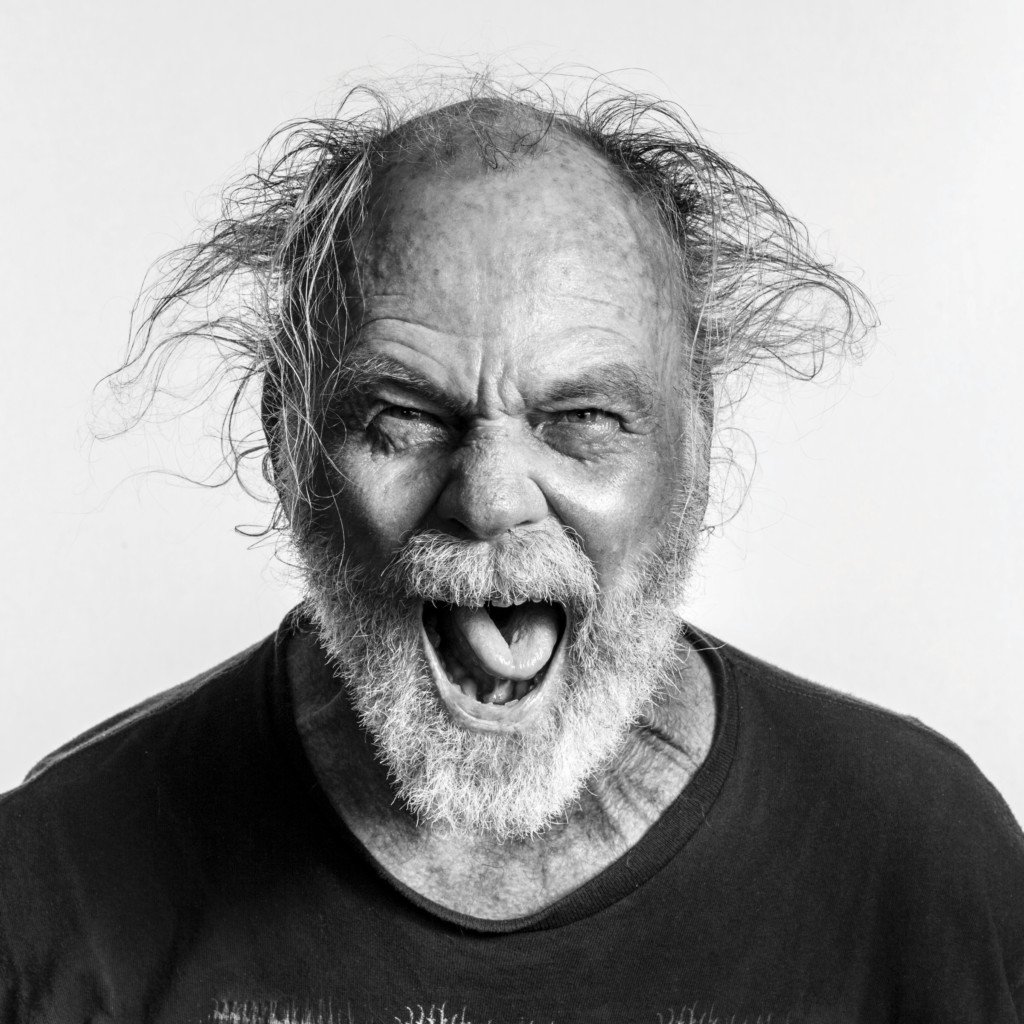 Bruce Cheves's head is topped by a pair of sunglasses, a tattered bandana and a visor to which various objects, including a pink breast-cancer awareness ribbon and a "My Vote Counted" sticker, have attached themselves like barnacles. He wears a Bob Marley T-shirt, shorts in good repair, New Balance sneakers and black socks that are pooled around his ankles. His beard, bushy and unkempt, is one a pirate might have worn, and his voice, two octaves below gravelly, completes the buccaneer effect.
But Cheves's eyes reveal that he is a good guy. Turns out, he is equal parts public relations expert, educator, entertainer, carnival barker and fisherman.
For 40 years, since trading the Pacific Coast — he grew up in Monterey, California — Cheves (pronounced cheevz) has been decking aboard charter boats.
"I never wanted to drive," he said. "I always wanted to be with the people fishing." (And, sure, the role of captain involves more responsibility than that of mate.)
Cheves will abide non-fishing customers if he has to, but however aloof about fishing they may be when they board, he is likely to change their minds.
"We had a lady one time, all she wanted to do was sit on the bow in her beach chair," Cheves recalled. "Very sophisticated. Had a Cosmopolitan book with her. Every so often, I would go check on her, bring her some ice to keep her wine chilled. Back at the stern, fishing was good, but she was not paying any attention."
Then, as he was approaching the sea buoy, the captain spotted a big mahi-mahi — about 35 pounds — and threw the boat in reverse, splashing the decks. The captain alerted Cheves, who came forward with a baited rod and reel. Cheves bounced the bait off the buoy, and the big bull dolphin engulfed it as soon as it hit the water. Feeling the sting of the hook, the fish leaped 15–20 feet in the air again and again before it streaked toward the stern. Cheves followed the fish and the sophisticate followed Cheves, who tried, at one point, to pass the rod to the lady.
She declined and Cheves landed the mahi, whereupon the woman, as Cheves tells the story, abandoned all pretense and proclaimed, "That was the f—king coolest thing I have ever seen."
She was hooked. You could almost envision her passing up Cosmo in favor of Saltwater Sportsman.
Cheves knew little about offshore fishing in 1977, when he moved from Monterey, California, where he grew up, to the Florida Panhandle, where his parents had retired. Nonetheless, his mother suggested that he see about catching on with a fishing boat in Destin. The second captain he spoke to decided to give him a chance, and Cheves has been a waterman ever since.
"Being a mate isn't a job; it's a lifestyle," Cheves offers. "Seven days a week during the season, and when the boat isn't running, you're working on the boat. Always, there is something that needs to be done. Now, a lot of guys go from the deck to the bridge and put on 100 pounds. But I never had an interest in taking the wheel.
"I love what I do," Cheves enthuses. "Anything can happen out there, from A to Z, and sometimes, you go through half the alphabet in one trip."
Just a couple of years after arriving in Florida, Cheves discovered that he had a talent for infecting people on the hill with the type of excitement that often develops offshore.
Cheves had taken a job at a Destin restaurant, shucking oysters, washing dishes, doing barback work. Behind the restaurant at the marina, at what is now HarborWalk Village, weigh-ins for a shark tournament were being conducted.
Cheves observed that the weighmaster, with whom he was a friend, didn't say very much and didn't attract much attention. So, on the tournament's last day, Cheves asked for a turn at the microphone. With his rambling, enthusiastic style, he drew a crowd of 100 people and a pile of unsold souvenir shirts disappeared.
He took the 10 bucks he was given for his trouble to a nearby pub and discovered that he was an instant celebrity. He never broke the sawbuck. People competed to buy him drinks.
He would serve as the Destin Shark Tournament's weighmaster for a total of 17 years.
In 1991, he was summoned by Bill Sherman, who had been serving as weighmaster for the Destin Fishing Rodeo. Then, before the advent of digital scales, weighing a fish involved suspending the fish, climbing a pole and operating a beam scale. Sherman's pole-climbing days, he conceded to Cheves, were over.
From that point forward, Cheves has been the voice and the face of the Rodeo. For a time, he volunteered his services. When the Rodeo decided to make the position paid, it accepted applications. But tournament officials knew whom they wanted to hire; the job went to Cheves and will remain his for as long as he wants it.
In conversation, Cheves is a trail with a lot of switchbacks, an undulating, curvy stream. He moves seamlessly from fish that are warm-blooded to lobe-finned coelacanths to the black eyes of great white sharks to a faith healer who caused a boy's leg to regenerate (like a starfish arm) to the wrenches and chains and other items "usually found in hardware stores" that were discovered in fish weighed in at the Rodeo before a requirement that fish be gutted prior to being placed on the scales was imposed to a trip taken with three anglers, all with health issues that prevented them from reeling in a large fish.
But then Cheves hits a straightaway and tells a longer story about a mentally compromised fellow named Michael from Kentucky. Cheves noticed Michael and members of his family years ago at the Rodeo scales. It was early in the day, and only about 40 onlookers were around at that hour.
"Why don't you come back around 5?" Cheves suggested to the family. "I'll make it worth your while, and there will be a big crowd here by then."
When the family returned, a crowd of more than 500 people had gathered. A boat approached the scales, and Cheves asked the mate if he had any fish on board that were not going to be weighed. The mate had a bonito, a bloody muscle-fish that few people eat; it is often used for shark bait.
"I got a 6/0 reel and rod and I clipped that bonito to the line with a snap swivel," Cheves fondly remembers. "I told Michael's brother to have him look away from the water for a couple of minutes. The mate heaved the bonito as far as he could into the harbor and gave the rod back to me.
"When Michael turned around, I was winding in that fish and I had turned the reel's clicker on so that it was making a lot of noise. I yelled toward Michael and told him to 'come get this fish.' He came about halfway, and then he turned around and looked at the crowd behind him and everyone — hundreds of people — were cheering him on."
Michael reeled in the fish, had his picture taken with his catch and the Rodeo queen and was presented with a certificate and a dip net as a prize.
"That brought the house down," Cheves says, apologizing for becoming emotional. "His sister came up to me and asked me, 'You know what you just did?' I told her I thought I had made his day, and she told me I had given him a memory he would never forget."
Michael et al. have been Rodeo regulars over the years, and they were likely to return this October for the 69th Rodeo.
Assuming Michael does return, he will seek out Cheves as he has many times before. And, no matter that red snapper and triggerfish and amberjacks will not be coming to the scales this year, Cheves will be there.