Restaurateur Nikki Nickerson Recognized by James Beard Foundation
Grit and steady growth prove to be ingredients in 14 years of success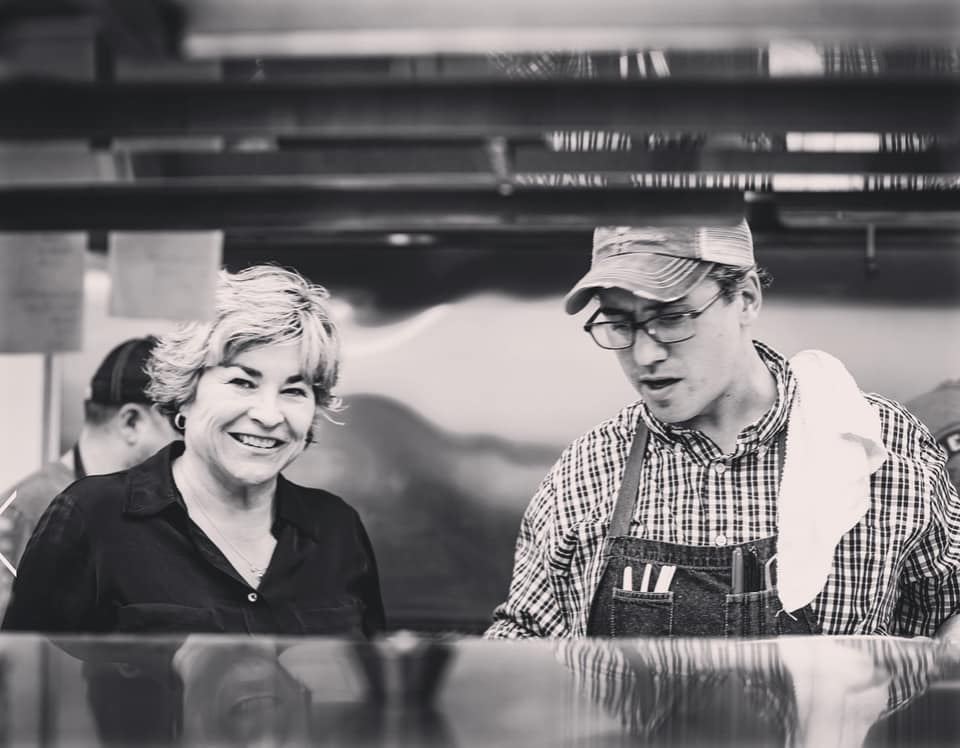 Nikki Nickerson has used her grit to kick off "cowgirl"-themed businesses … and now she has lassoed a big deal prize.
The James Beard Foundation recently named Nikki Nickerson as a 2019 fellow participating in its prestigious Women's Entrepreneurial Leadership (WEL) program. Now in its third year, the WEL program is part of the Foundation's broader Women's Leadership Programs, with founding support from Audi, and aims to support woman-identifying food industry entrepreneurs, restaurant owners and chefs in order to grow their careers and scale their businesses.
Nickerson is owner and sole proprietor of Peppered Pony Restaurant + Retail Group, the parent company of beloved outposts based in South Walton including Cowgirl Kitchen, Cowgirl Kitchen Market, CK's Feed & Supply and Blue Mabel.
As part of the WEL program, 20 fellows are invited to attend a five-day entrepreneurship and leadership training program developed with Babson College.
The curriculum addresses advanced business and finance concerns related to entrepreneurship and expansion, as well as provide gender-specific leadership development.
Alumnae of WEL have expanded from a single restaurant to restaurant groups, signed national product distribution deals and launched new companies.
"I'm incredibly honored to be named one of the 2019 fellows for James Beard Foundation's Women's Entrepreneurial Leadership program," said Nikki Nickerson.
"It is truly a gift. This program is providing roots for women to own and lead in the hospitality industry. Not only does it offer incredible mentorship programs and actionable opportunities for entrepreneurs like me to grow but also the environment to get out of the trenches and learn from each other's hard work and real-life stories. I'm looking forward to being immersed with incredibly talented women in the culinary field and to bring this education and experience back to my community here."
Nickerson is one of an estimated 11.6 million female entrepreneurs in the U.S. (according to a 2017 Women Owned study), with food-related businesses as one of the top categories.
Her journey as a culinary entrepreneur dates back to 2005 when, on a whim and determined to share her favorite food and wines discovered through traveling, she launched Cowgirl Kitchen in Seagrove Beach.
Nickerson quickly fell in love with the cooking and entertaining aspect, eventually moving her flagship restaurant to Rosemary Beach in 2007.
From there, she launched Seagrove Beach's Cowgirl Kitchen Market in 2011, Rosemary Beach's CK Feed & Supply in 2013, Southern Belle Catering in 2015 and Blue Mountain's Blue Mabel in 2018.
Nickerson employs over 120 people in South Walton and still owns and operates her real estate company, 30A Coastal Life.
"In this era, the entrepreneurial path is often glamorized, and for me, it's been both rewarding and full of challenges," says Nickerson.
"I've struggled to balance and take time off. I've struggled to find good people and keep them around when I was on a shoestring budget. I was a marketing person with big ideas and a dream. I didn't understand food costs, margins expected and so much that I know now. I struggled with funding when I knew it was necessary for growth. I didn't have the resources at my disposal that this program is offering."
Nickerson has leveraged her strengths, even when it wasn't popular or easy.
"Hospitality has traditionally been a very male-driven industry. My personality traits weren't in line with what was expected or traditional. I have always been a strong-willed business woman, negotiating with vendors, holding staff accountable, strategizing the next step, and while it hasn't been an easy path, I've learned to embrace my grit and the driven mindset that's taken me this far. The last 14 years have been slow and steady growth, and I'm thankful to be my own investor without private funding and loans. Having James Beard Foundation recognize that in me is a milestone moment, and I'm grateful for their continued commitment to innovation and improvement."
In addition to running her companies, Nickerson has always recognized the importance of giving back to the community and has been involved in several philanthropic programs over the years.
The LiveStrong Foundation, Jack & Jill Cancer Foundation, Hospice, Habitat for Humanity, the Peloton Project, The Giving Kitchen and various local charitable chapters have been a strong motivator for her work.