Blue Mabel Drops Flavor Bombs With Beachy Touches
This is what you call an urban smokehouse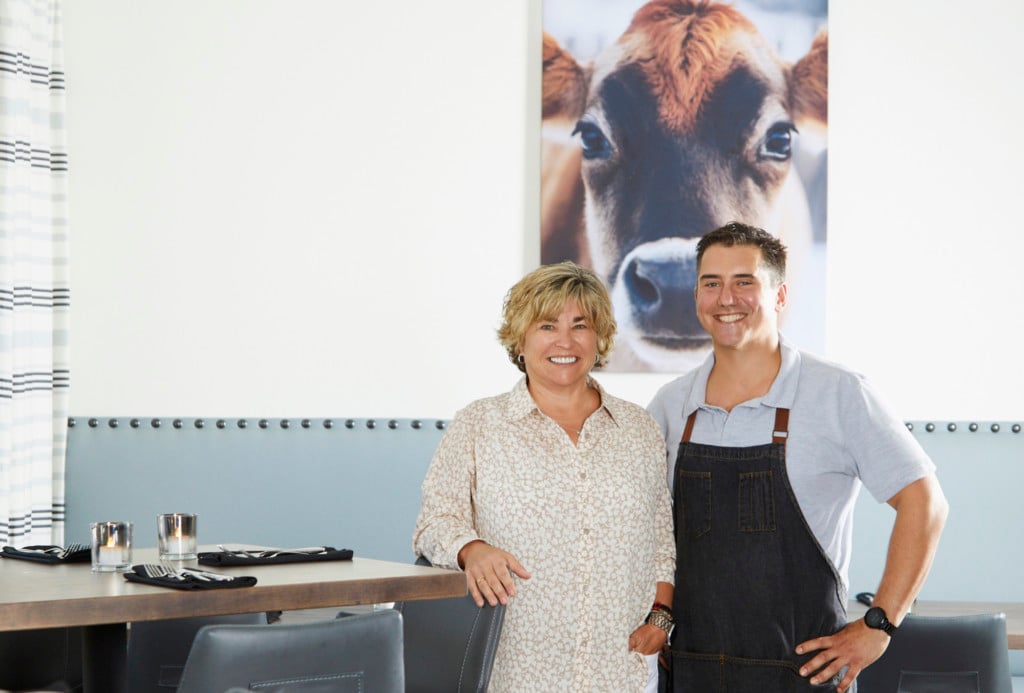 Nikki Nickerson already had plenty on her proverbial plate in terms of offering unique food choices to the Emerald Coast, but that didn't stop her from starting something new: Blue Mabel Smokehouse & Provisions on Highway 30A in Blue Mountain Beach.
Already, Nickerson had developed Cowgirl Kitchen Restaurant & Bar in Rosemary Beach and Cowgirl Kitchen Market & Café in Seagrove. Both were opened in 2004 at locations on Scenic Highway 30A. The Rosemary Beach location also features a retail store, CK Feed & Supply.
Ten years later, Nickerson added Southern Belle Catering.
"Chef Steven Sandy and I had our catering kitchen all the way down on the west end of Panama City Beach," Nickerson said, "and we felt like it was a little far away from our core restaurant and retail store. So, we started wandering down this way."
Their search led them to buy what had once been Marie's Bistro in Blue Mountain Beach, and the dormant location included an extra feature that proved pivotal.
"We didn't know what it was going to be, so Steven and I started walking through it," Nickerson said. "Once we got to the smokehouse out front, we looked at each other with that little glint in our eyes, and that's how this was born."
Texas native Nickerson named her new operation Blue Mabel for two reasons. One involved Mabel Strickland, a rodeo queen from the early 20th century. The other was in homage to the location itself.
Blue Mabel is open for lunch and dinner six days a week. It's closed on Tuesdays. There are 86 seats inside and an outdoor patio with 42 more. The restaurant includes a full bar and has 140 different vintages on its wine list. Nickerson schedules regular visits from prominent winemakers, who interact with guests.
The lunch and dinner menus both offer plates to share and sides.
"It's Southern coastal food with our own twist of Asian influences and local ingredients," said Chef Sandy, who was born and raised in Alabama. "We like to call it urban smokehouse cuisine, where everything comes off the woodfire grill and there's still a little beachy flare to it."
Nickerson explained that the menu is tailored to families or groups on vacation.
"It's built for sharing," she said. "When you have four to six people, you can order seven or eight shared plates, so you can try so many different things."
Unusual offerings include Korean pork belly burnt ends. "They're just like a flavor bomb," Nickerson said. "They're stacked on watermelon strawberry kimchi that's made from scratch. There's six to a plate, and they are a great way to start your meal."
Reservations are accepted.
"That's been very important to me since day one," Nickerson said. "A lot of people visiting here have groups of eight to 10 with them. And we have a great kid's menu. We understand the lifestyle of what people want when they come to the beach."