What Do QR Codes and Fresh Fish Have in Common?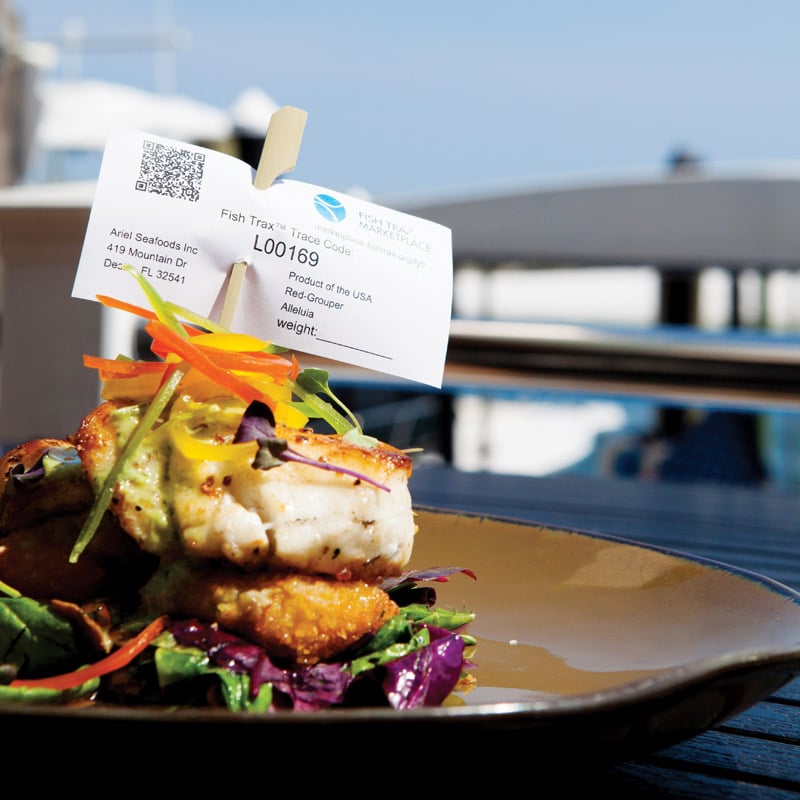 While other seafood restaurants may have you questioning if you just bit into seared tuna or canned tuna, Jackacuda's proves to its patrons that the fish it serves is as fresh as can be with a real "soFISHticated" process. Since it opened in HarborWalk Village, Jackacuda's Seafood and Sushi has taken any questions about its seafood "off the table" so to speak by showing diners exactly how to track their seafood dish. 
When Chef Tyler McMahan handpicks the fish he plans to serve at the Destin Harbor restaurant from local commercial fishermen, he receives a QR code. When the QR code is scanned, the chef can tell what type of fish it is, where the fish was caught, who caught the fish, who the local captain of the boat was and who processed the fish.
 "We're trying to basically raise the bar and give them (diners) a product that is worth them coming back to see us," said Jackacuda's owner Chris Ruyan.
Perhaps Jackacuda's will lure some of the many other fine seafood restaurants on the EC to do the same. Now that's something we can get excited about hook, line and sinker.