Welcome Cypress to The Scene
Contemporary coastal, Southern cuisine takes root in Pensacola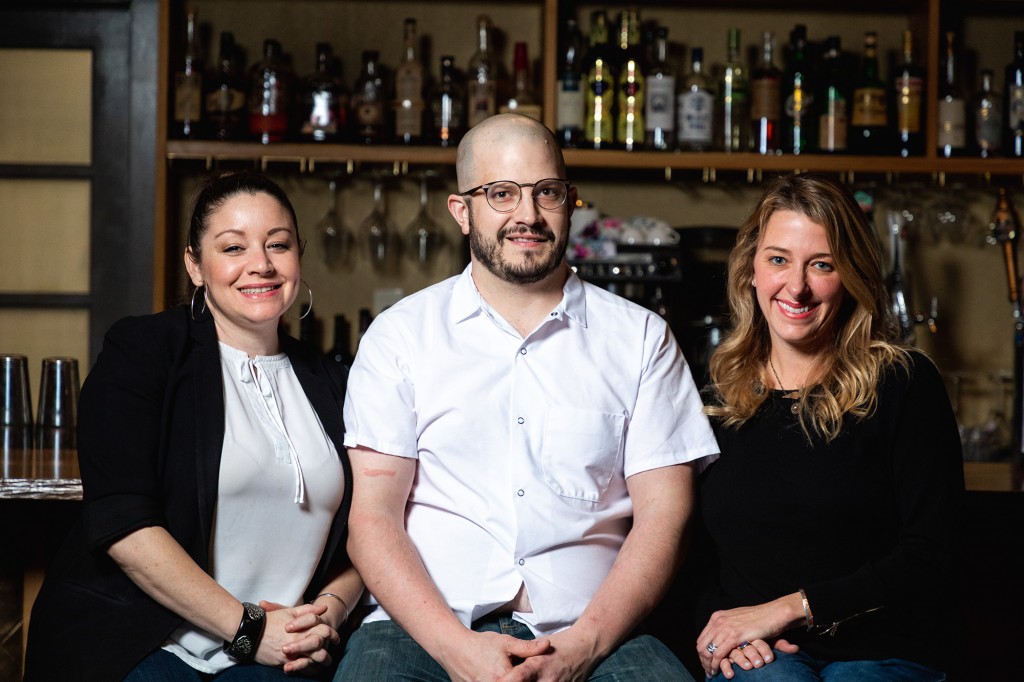 Due to orders from our state government, restaurants are currently take-out only. Please visit the restaurant's website for information on curbside or delivery options.
There are more than 600 species of cypress trees, McKenzie Lovelace tells me, and they can be found in every continent of the world.
Their coniferous leaves, rot-resistant wood and centuries-long lifespan have, in many cultures, cemented the tree as a symbol of tradition and immortality.
But with perpetuity comes the opportunity for growth, for evolution and enhancement. The tried-and-true can be born anew.
Cypress, the restaurant in which Lovelace co-owns with her husband, Luca DiSomma, and two closest friends, Coleman Jernigan and Courtney Stagg, reframes classic coastal, Southern recipes into seasonal, postmodern cuisine and does so honorably.
The two husband-and-wife duos met in New Orleans, where Coleman owned, operated and baked at Manhattan Jack Bakery. DiSomma, who hails from Italy, invited Coleman to serve as executive chef (and Staggs as beverage and wine director) at one of his family's restaurants in Fort Meyers, and the foursome enjoyed success there for several years.
But in 2018, they were ready for a newer, bigger venture. When the old site of Pensacola's Premier Baking Co. hit the market, a venue which both appealed to Lovelace's desire to return to her hometown and could utilize Jernigan's baking experience, opportunity sprouted.
"Thanks to the farm-to-table movement, the nation has shifted their inclinations from chain restaurants to those that are locally owned," says Lovelace. "Downtown Pensacola, through its revitalization and recent years' growth, has embraced that. Our master plan was to open Cypress, the restaurant, and to, long-term, revitalize the old bakery for wholesale."
They're off to a smashing start. Opened last February, Cypress was voted Pensacola's Best New Restaurant in 2019. Its menu is seasonally inspired, relying on Pensacola's abundance of fresh seafood, locally sourced produce and, most importantly, customer feedback.
"While our menu changes quarterly, we're keen on learning the taste Pensacola wants," says Lovelace. "Our dishes vary depending on what vegetables and seafood are in season, but our customer's palates shape what we do, which is taking traditional, coastal-inspired Southern cuisine and spicing it with our own flair."
Last fall, the butternut squash napoleon fritters, topped with Greek yogurt, tomato chutney and clarified squash broth, was a crowd-pleaser. Winter celebrated the return of oysters with Cypress' "Southern" oysters Rockefeller, baked with collard greens, crispy bread crumbs and Herbsaint.
Lovelace is sure the ricotta gnocchi, drizzled with a fresh tomato basil sauce, will make another return this spring.
There are some items, such as the wild boar Bolognese and Ava's Garden cocktail, that customers demand remain evergreen.
The latter is a concoction of Botanist gin, grapefruit cordial, Proseco and lime, and can be sipped in the main dining room, which seats 140, or at Cypress' bar, which was built from a sunken cypress tree in the Escambia river.
Cypress' ambiance, like its wine menu, is an amalgam of the old world and the new, featuring the building's original, 80-year-old quarry-tiled floors, painted brick walls and tall tin ceiling.
As of last October, the bakery in the back of the venue has been restored to its former glory. Operating under the name Emerald Coast Bread, Cypress' side-venture is currently the only wholesale bakery for breads in Pensacola and aspires to extend its reach throughout the coast.
"We are an artisan bakery, and we make our breads without any GMOs or preservatives," says Lovelace. "There has been a great interest from local restaurants, as good bread can really serve to accentuate a chef's talent."
Lovelace is proud to have created 25 new jobs in her hometown.
"There are higher-end restaurants in Pensacola with white tablecloths, and there are more casual spots, but I feel we're somewhere in between," she says. "It's great to be home and to serve a niche here that hasn't otherwise been filled."