Toasts and Tastes at Toast Wine and Bar
Hands-on owner of tapas-style wine bar listens to locals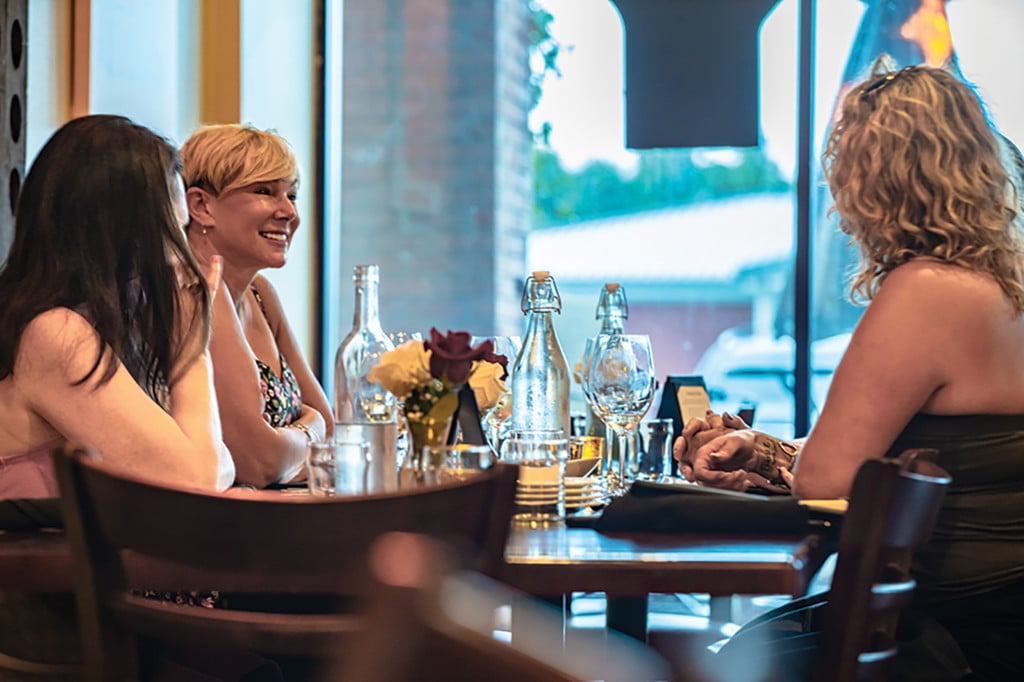 What does one do when they grow up by the water's edge of Destin, attend high school in nearby Niceville, and then move with their husband and five children to the state of Arizona, a new station for them with the United States military?
They buy a restaurant in their hometown to stay connected of course.
During the summer of 2018, Alyssa Verchot had the opportunity to purchase Toast Wine Bar and Restaurant, located behind Eglin Federal Credit Union in Bluewater Bay.
This passionate 30-year-old jumped at the opportunity, saying, "I just knew that it was what I needed to do. I wanted to remain part of my community, and showing up to work at Toast gives me pure joy. I'm good at this!"
Though Toast Wine Bar and Restaurant boasts an intimate and dimly lit dining room, perfect for noshing on tapas (think baked Brie or steamed mussels) along with sips of wine, they also offer a full menu, much of which is comfort food.
Plan on trying the popular burger, which changes weekly and includes the Cuban and the Pimento Cheese, dive into the Sloppy Toast — an amped up version of a Sloppy Joe that's crafted with Berkshire pork and Angus beef, or step it up a notch and order the Espresso Rubbed Tuna, a favorite that the local foodies crave.
The wine list at Toast has been curated by Verchot to accommodate all tastes and budgets, and the staff has been thoroughly trained to make expert recommendations.
Engergized by being engaged with her business, this restaurateur also listens to customers' comments and feedback when placing wine orders for Toast.
Start your tasting with a "mix and match" cheese plate that is full of unique andinteresting flavors and includes a fresh warm baguette and herbed olive oil.
A selection of cured meats can be added for an additional fee.
"The unique flatbreads and cheese board offerings pair well with the wines. I enjoy introducing clients to new wine labels and helping them to expand their palates," explains Verchot.
When making plans to visit Toast, keep in mind that the hours of operation are Tuesday through Saturday beginning at 4 p.m. Seating is available inside, at the bar and outside on the front patio.
Toast also offers a wine happy hour from 4 to 6 p.m. at the bar and a 10 percent active military discount on food with valid identification.
While she travels back and forth between Northwest Florida and Arizona several times a month, this hands-on businesswoman stays on top of her restaurant with the use of modern technology, social media and by having trusted employees by her side every step of the way.
"I have the best staff," Verchot confesses. "Chef Tyler and the team are like family to me, and they want to be here. I really couldn't do what I love without them."