Tastes of Sicily
Take a bite of Palermo, Italy, at Mimmo's Ristorante Italiano in Destin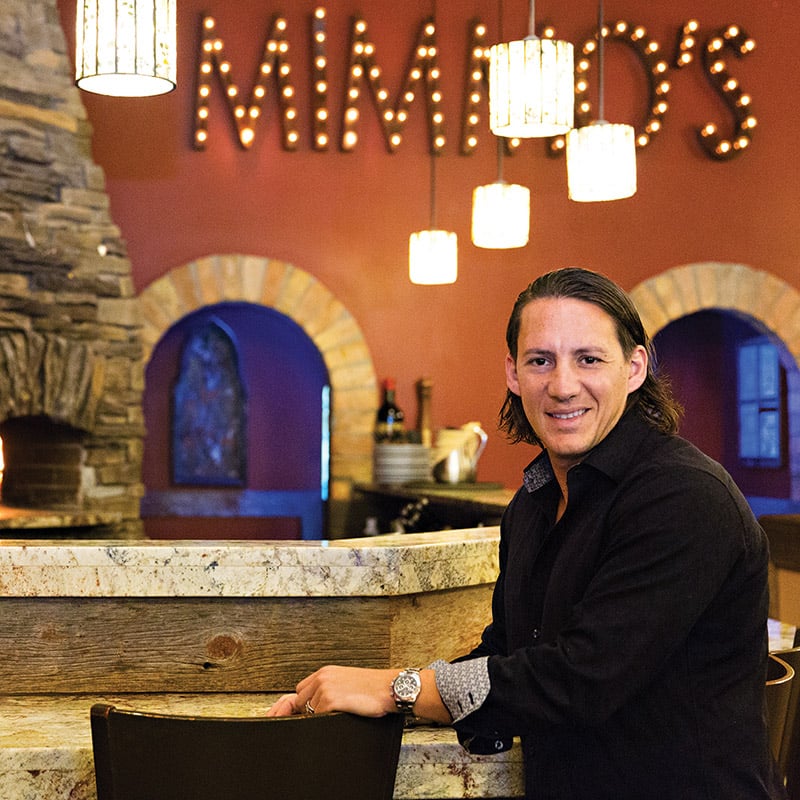 Cooking food and doing it as a business is no joke — but Mimmo La Innusa has been hard at work seven days a week, showcasing his talents as a chef and restaurateur at Mimmo's Ristorante Italiano in Destin, for three years now.
Born in Palermo, Italy, La Innusa began cooking at the age of 5 under the tutelage of his mother and grandmother.
"I have a huge family, over 80 people, and on Sundays and holidays we would feast," he said. "Everyone brought something to our home, but it was my mother and grandmother who were the most involved in the kitchen."
Palermo is located in the northwest of the island of Sicily, right by the Gulf of Palermo in the Tyrrhenian Sea.
"Growing up there was such fun," La Innusa said. "I have the best memories, and though I do miss Palermo, my (American) wife, Meghan Hall, and I return each year to visit family, and to find inspiration to create innovative dishes for Mimmo's blackboard menu that we rotate daily."
At just 15, La Innussa moved to Florence and then to England to explore new cooking techniques, but found that old habits die hard. After a good friend of his visited Destin and returned describing the beautiful beaches and warm weather, La Innussa felt compelled to see the Emerald Coast for himself. Once he did, he was hooked, and officially moved to Destin within the month.
Right away he partnered with a Miramar Beach restaurateur, sharing the traditional skills he was taught, and was successful in attracting a local following. Wanting to flex his culinary muscles, La Innussa chose to break out on a solo venture, creating a menu that reflected the recipes from his upbringing.
Mimmo's features Mediterranean-inspired dishes along with thoughtfully handcrafted thin-crust pizzas that are cooked in a matter of minutes in an 800-degree brick oven. Everything is made from scratch daily, from the bread to the sauces. A granite bar flanked with stone holds the bevy of bottles that shake up the craft cocktails available, and Mimmo's offers beer and a specialty wine list as well.
In a family-friendly, Italian-chic venue dripping with wrought iron chandeliers that exude Old World elegance, Mimmo's can seat 150 patrons.
"You must try my favorite, Pasta Carbona with pancetta that is finished in a light cream sauce, and the pan-seared Veal Scaloppini (Saltimbocca) made in a port-wine mushroom sauce," La Innusa said. "They are so delicious! It feels like home at Mimmo's. It's beautiful, comfortable and people feel good here."  
---
Mimmo's homemade dessert menu is not extensive, but even at that, making a selection is far from easy. Diners struggle to choose among Tiramisu, ladyfingers dipped in coffee, layered with a whipped mixture of egg yolks and mascarpone cheese and flavored with cocoa; cannoli, fried pastry dough filled with sweet, ricotta cheese and chocolate chips, lightly dipped in pistachio nuts;  spumoni, Italian ice cream and cheesecake, the traditional creamy dessert topped with whipped cream drizzled in Lambrusco sauce.