Seagar's Prime Steaks & Seafood Reveals New Fall Menu
Creative seafood creations take center stage … as well they should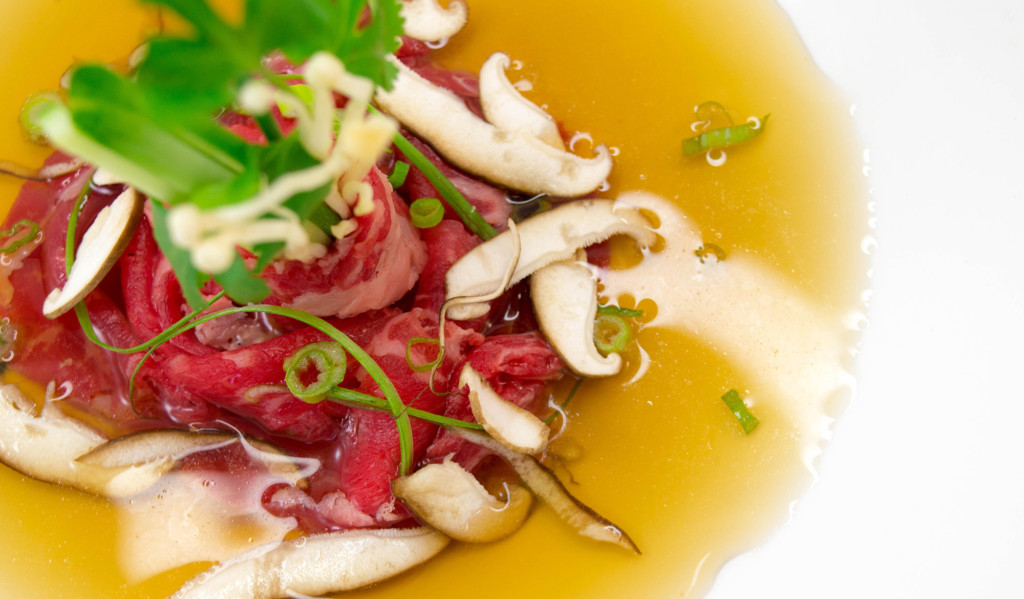 Fall is the best of all on the Emerald Coast.
When the temperatures lower and the crowds thin, it's the signal for locals to come out of hiding to frequent their favorite haunts. At top on the list is Seagar's Prime Steaks & Seafood, the fine dining jewel inside the Hilton Sandestin Beach Golf Resort & Spa.
Seagar's is a classic American steakhouse — down to its marrow — featuring classic food, the best locally sourced seasonal ingredients and a level of service unmatched in the region. Which is why AAA has declared the Seagar's experience dining at its finest, giving it a Four-Diamond rating since 2000.
Led by Chef Lee Guidry, the Seagar's team loves to work hand-in-hand with local farmers and purveyors to keep Seagar's menu dynamic and true to the region.
"This guarantees the product we deliver to the table is of the highest, freshest quality," Guidry says.
Seagar's new fall menu takes full advantage of the bounty of local farms and fields. But with the Gulf of Mexico at the resort's doorstep, seafood still takes its rightful place front and center on the menu.
Among the stand out first courses on Chef Lee's "fall menu favorites" are:
Pan-seared Peking duck breast: Oolong tea, smoke, spaghetti squash, duck confit, port wine-cherry gastrique with crisp leek is the perfect way to indulge yourself this autumn.
Pan-seared diver scallops: Crisp potatoes, carrot-ginger puree, shaved Granny Smith apple and fennel salad with fennel pollen is a deliciously balanced bite.
Crisp bobwhite quail and waffle: Duck fat, wheat berry, smoked bacon, buttermilk, spiced maple butter and a poached quail egg is an elegant play on chicken and waffles — and a delicious surprise on the dinner menu.
Seagar's crab cake: Jumbo lump and Alaskan king crab cake and thermidor sauce with a petit salad is a refreshing take on a classic.
Warm-roasted Brussels sprout salad: Caramelized cauliflower, foie gras crouton, shaved fennel, cashew and smoke bacon vinaigrette is a way to get your veggies on in style.
You can also find a charcuterie and cheese board, cured ivory king salmon and beef carpaccio on the menu.
Seafood is center stage on the list of entrees this fall. You will have a hard time choosing among the seared Gulf snapper over creamy borlotti beans and rock shrimp ragout with rainbow chard in a beurre blanc sauce; the pan-roasted grouper with Yukon gold and herb galette, wilted spinach, tomato confit in a roasted onion jus; and the seared diver scallops resting on a lobster quiche, asparagus, grilled king trumpet mushrooms and lobster velouté with caramelized cauliflower.
Save room for delicious dessert. The chocolate offering melds bitter sweet chocolate mousse, mirror glaze, hazelnut shortbread, caramel flan and strawberry gelato. The maple-apple torte with caramelized Granny Smith apples, maple, cashew butter and pumpkin-spiked gelato tastes like biting into fall.
With 600 labels of wine in their collection, finding a beautiful bottle to pair with your fall meal is easy.
Bring the entire family because children are welcome. In fact, side dishes are perfectly portioned for a kid-sized dish, and shrimp can be created in any number of ways upon request.
No matter what time of year, Seagar's menus are designed to take advantage of fresh, seasonal ingredients. Don't wait too long to enjoy this fall's creations; Chef Guidry is already planning the winter menu, which debuts in January.
Seagar's is open daily for dinner at 6 p.m. Reservations can be made by calling (850) 374-6935.