On The Menu
Yes, we love Aegean Restaurant's Greek waffles so much we want to have a big, fat Greek wedding and marry them!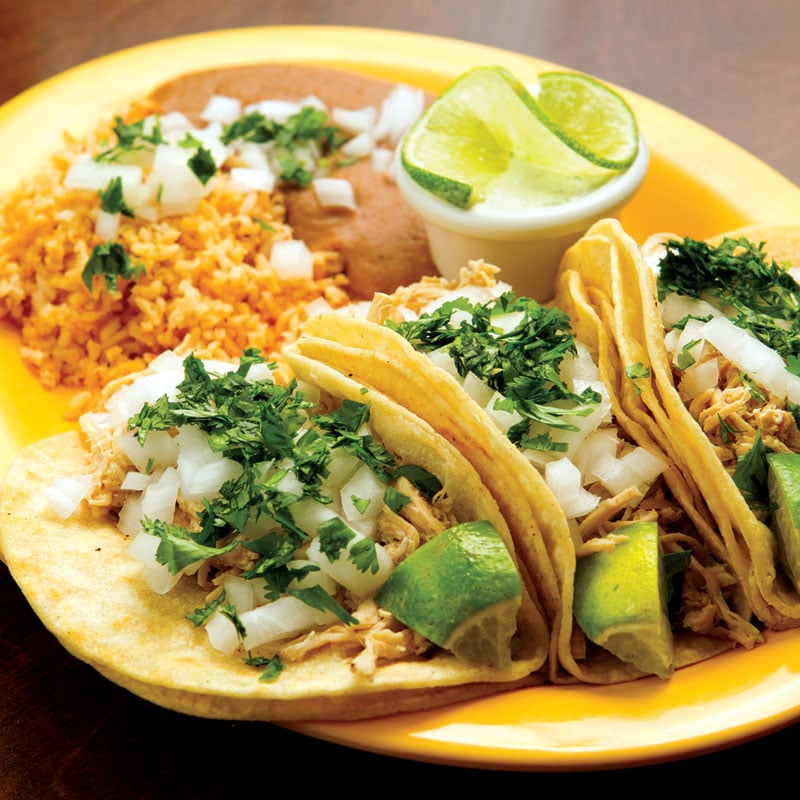 Breakfast
The Aegean Restaurant, Miramar Beach
One of our all time favorite desserts is Baklava, and one of our favorite meals is breakfast. Imagine our delight when we discovered The Greek Waffle on the breakfast menu at the Aegean Restaurant. Start with a homemade waffle, top it with a dollop of Greek yogurt, sprinkle chopped walnuts and glaze it with golden honey. A better marriage of flavors than anything you can find in "My Big Fat Greek Wedding." $6.96
---
Lunch
Grin-go's Taco Bar, The Village of Baytowne Wharf
If you've been wondering where the home of the three-pound burrito is, look no further! Grin-go's Taco Bar is a small joint big on flavor. Though we weren't daring enough to try the famous burrito, we did love the scrappy flavors we found in the Mexican Street Tacos. The dish consists of three warm corn tortillas filled with diced chicken, sautéed white onions, fresh cilantro topped and topped with a wedge of lime. Ole! $8.99
---
Dinner
There is something fulfilling about a gathering of friends for a family-style dinner. If you enjoy one of the special Monday night World Dining Series menu options at The Wine Bar in Grand Boulevard it is also filling. On the evening we went, we enjoyed a Chilean feast beginning with Charquican — a slow cooked Chilean Beef Stew with squash, carrots, potatoes, beans, corn and even a little beef jerky that gave it a smoky flavor. Our meal was served with hot, crusty bread to sop up the stew juices and paired with two delicious wines: Cono Sur Bicycle Sauvignon Blanc and Aresti Pinot Noir for $29.99 (for two).