Just Peachy
And simply delectable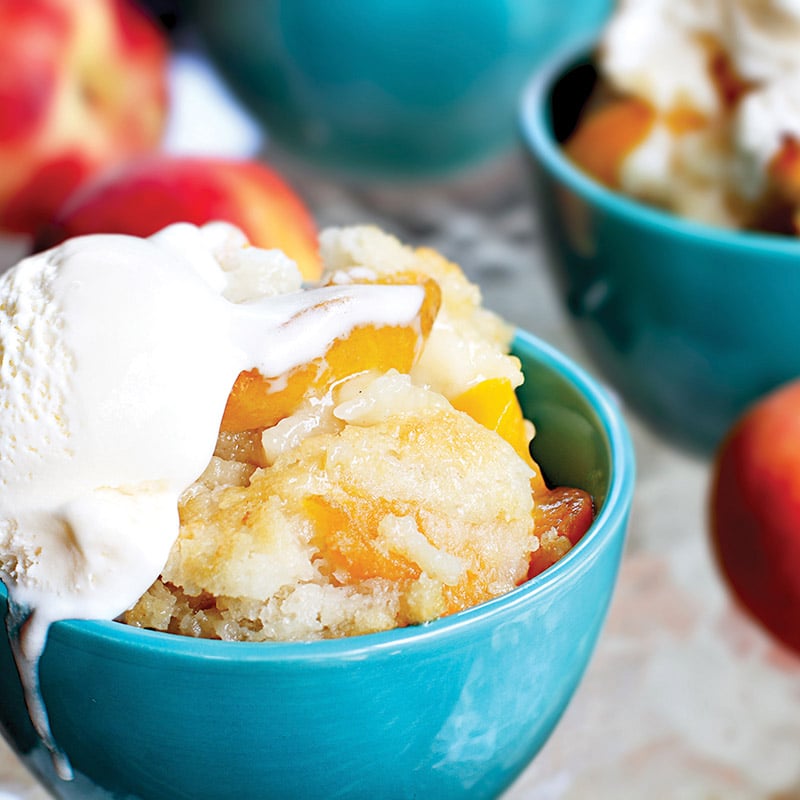 If summertime has you dreaming of peaches — the sweet stone fruit so iconic to the South that it evokes memories of the fresh-picked, perfectly ripened bite — then you are not alone.
Bursting with flavor, peaches were first discovered growing wild in China, where they are considered a symbol of immortality and friendship. Spanish missionaries brought peaches to the New World in 1571, and since 1982, Americans have celebrated this luscious fruit each August with National Peach Month.
Boasting under 50 calories and no fat, along with being rich in phytochemicals called phenols that act as antioxidants, as well as being packed with vitamins A, C, B1, B2, B3 and B6, to name a few, it is no wonder that peaches are so beloved.
Although Georgia is known as "the Peach State," South Carolina and California actually out-produce them by number. Here in Northwest Florida, when seeking their chin-dripping sweetness, plan to visit your local farmers market along the Emerald Coast during the months from mid-April to August, when peaches are at their peak.
When shopping, don't be fooled into thinking that the pretty red blush indicates ripeness, but instead look for color at the stem's end that is golden yellow or white, but not green. The fruits might be firm but should not be rock hard. Also, when you get your peaches home, place them on the counter, or, to ripen them quickly, put them in a paper bag. Peaches are ripe when they give slightly to the touch, much like an avocado.
With grandparents who owned a peanut farm in Georgia that also produced peaches for home consumption, I grew up eating my fair share. The summers were hot but the memories golden, just like the delectable fruit.
Cooks can let their creative juices flow when making my great Aunt Edith's recipe for peach cobbler. She was well known in the community for her coveted dish, a simple mixture that, when baked, leaves taste buds begging for more.
Another favorite in our household is the refreshing Peach Bellini. The Bellini is said to have originated at Harry's Bar in Venice, Italy, in the 1940s, created by founder Giuseppe Cipriani in the garments of St. Francis in a famous Bellini painting. It is the perfect sunset cocktail to sip on while entertaining guests and a fantastic option over a mimosa for brunch. To that I say, Salute!