Joysters: Walton County's Half Shell Heroes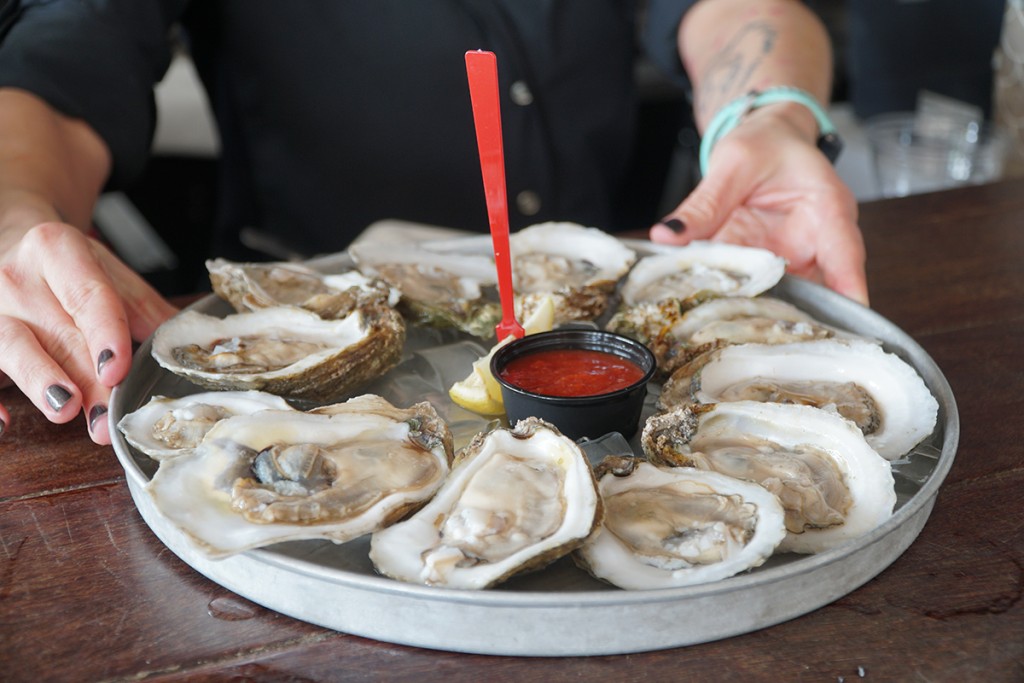 Whether they're raw, baked, fried, lemon-squeezed, kicked with hot sauce, shucked at home or savored at a favorite haunt, Walton County's oysters alone are reason enough to live here. It would be impossible to call out just one local business making life and the economy that much better when it comes to life on the half shell — it's an embarrassment of riches all around. 
Every neighborhood has its stars, drawing praise and revenue from across the country and around the world. The iconic oyster log at Stinky's Fish Camp, packed with 36 styles, has become a Walton County must, as has the tradition of enjoying fried oysters around the fire pit at The Bay overlooking Choctawhatchee Bay.
From foodie to comfort food, the choices are virtually endless. At Great Southern Café, Acadian, Rockefeller and Bienville-style oysters are accompanied by Chef Jim Shirley's signature Oyster Juice, while authentic Florida infuses every bite at Barefoot's Beachside Bar & Grill, where frozen cocktails meet raw bar. Vin'tij Food & Wine in Miramar Beach pairs their half-shell favorites with a stunning wine selection that would make any connoisseur's day.
Named after a notoriously hard-to-find fishing reef in the Gulf of Mexico, Shunk Gulley Oyster Bar serves some of the Gulf's freshest seafood, while FOOW (Fish Out of Water) in WaterColor focuses on locally sourced ingredients, supporting the area with every plate that comes out of the kitchen. Grayton Beach's Hurricane Oyster Bar & Grill brings in the best from around the world with oysters from Mexico, Japan and Germany.
North of the Choctawhatchee Bay, Café Nola's Chef Ernie whips up New Orleans classics, delivering Crescent City flavor to Hotel DeFuniak. At Acme Oyster House in Seascape, a branch of the 1910 New Orleans seafood company, oyster enthusiasts pour in from near and far to try out for a spot in the 15 Dozen Club (current record: 42 dozen). The classic gumbo at Surf Hut in Miramar Beach gets the full Southern-fried treatment, bringing in local fish, shrimp and scallops along with oysters.
Walton County extends the market for oysters beyond the restaurant industry with by-the-bag opportunities for locals and visitors to take home to shuck themselves. Options abound at markets like Buddy's, Shrimpers and Goatfeathers.
Thank you for making Walton County taste so good and continue to thrive, oyster masters!
---
Visit South Walton | VisitSouthWalton.com
---
---