Handcrafted from the Heart
Southern Craft Creamery churns up a sweet story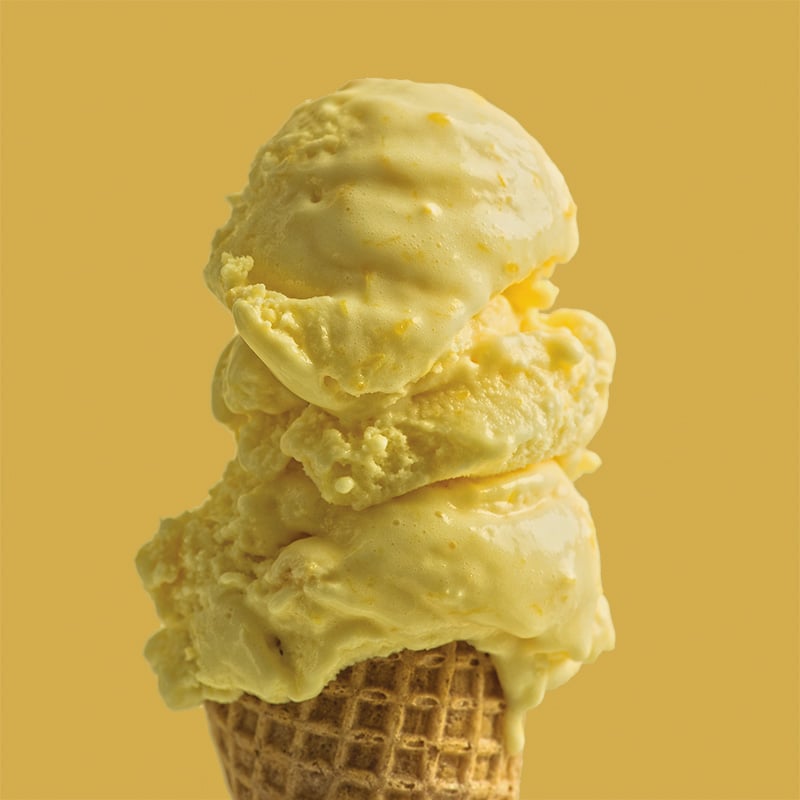 Summer is the slight coconut scent of sunscreen mingling with a smoky tinge of barbeque, the screech of seagulls at the beach and the crashing of azure waves, the feel of sand between your toes and the sun creating freckles on your face, the bright hues of sundresses and the sunsets watched at the close of an endless day. But, what does summer taste like? Indisputably, ice cream.    
Flip flops smack the sidewalk as you chase down the ice cream truck playing Christmas tunes in the middle of July, churning homemade ice cream with grandma and the sticky, sweet trail of rainbow ice cream dripping down your elbow at a baseball game. Something about summer evokes our most treasured memories, many revolving around this creamy creation. 
Ice cream can start a conversation, in fact, that's what the owners of Southern Craft Creamery in Marianna, Florida intend for it to do. 
"We want our ice cream to be the glue that gets people to sit down together and talk to each other," said Dale Eade of Southern Craft Creamery. "We are all busy as a family, but sitting down at the table was the time to talk. We hope our ice cream allows family and friends to sit down and visit with each other. If that happens, all of our efforts are worth it." 
People are talking, that's for sure. With unique flavors such as strawberry balsamic, roasted banana with salted peanuts and salted dark chocolate, just to name a few, it's no wonder taste buds all over North Florida are tingling. Word must have spread because in 2013 they sold their first pint. Within that same year, Southern Craft Creamery was the overall winner of the Made in the South Award for Garden & Gun magazine. 
At the heart of it all, Dale and Cindy Eade are dairy farmers and have been since 1980. They opened their own dairy farm, appropriately named Cindale Farms, in 1994. First and foremost they intend to pay homage to great tasting milk. 
Their daughter, Lauren O'Bryan, came in contact with a man making his own ice cream in Atlanta and he was interested in learning more about dairy. She set up a meeting between the ice cream maker and her parents. From there, it was history. 
"That night we laid in bed and looked at each other and said, 'Why aren't we doing this in Florida?' " laughed Cindy Eade. 
Their daughter and son-in-law Zach took on the idea at full speed, attending ice cream school at the University of Wisconsin (yes, this is real) and spending a year perfecting the company's now-famous base of sweet cream. Cindy and Lauren also attended Pennsylvania State University's ice cream school. 
This business is family operated to the core as the Eade's oldest daughter Meghan and her husband Brad Austin manage the farm. Cindy and Dale prefer to go without titles as they do it all. Operators, distributors, janitors, flavor creators, milkers and much more. Helen Taylor is not an immediate member of the family, but she might as well be since she grew up on the farm next door. Helen is the charismatic and cute-as-a-button mind behind building on the marketing foundation laid by Lauren.
They capitalize on being a small operation that is deeply rooted in meaningful relationships with »  their customers as well as their vendors. Currently, their ice cream can be found in North Florida, Gainesville, Orlando and a few towns in Alabama. Because they deliver the products themselves they prefer to stay in a range they can travel to and from in the same day. 
"We aren't going to be a national company, that isn't in our DNA," explained Dale. "We avoid corporate and distribute ourselves because the people we do business with own our ice cream and own our story. They know our story and care about it like they should." 
Not only do they distribute local, they use local by showing love to their fellow farmers or small business owners.
"Our satsumas are from Jackson County, Tupelo honey from Calhoun County, pecans from Pensacola, strawberries are from Floral City, the coffee is local from Amavida and the chocolate is from a company in Asheville, French Broad. We do anything we can to help other small, local businesses. We even put them on our labels," said Taylor. 
On these labels you will not find an ingredient that you don't recognize or can't pronounce. There is nothing artificial or produced in a lab. The only ingredient that comes from a bottle is the highest-grade vanilla extract. As farmers and people dedicated to a quality craft, this is a rock-solid foundation that will not sway. 
"One of the tenants of our foundation and one of the reasons to do this at all is we see today that people are yearning for information on where their food comes from," said Dale. "Most companies don't have the resources to answer those questions honestly. We wanted to have the opportunity to have that conversation about where our products come from because we know." 
As the sun rises, five gallon buckets filled with milk from over 500 cows are being transported from a 467 acre farm to an old peanut factory six miles down the road. The ice cream is made in a 30-gallon pasteurizer and then stabilized for 18-24 hours before being placed in a freezer at 25 degrees below zero. Over 20 different flavors sit in those freezers made with more heart than could possibly be measured.