ChefYI: Seagar's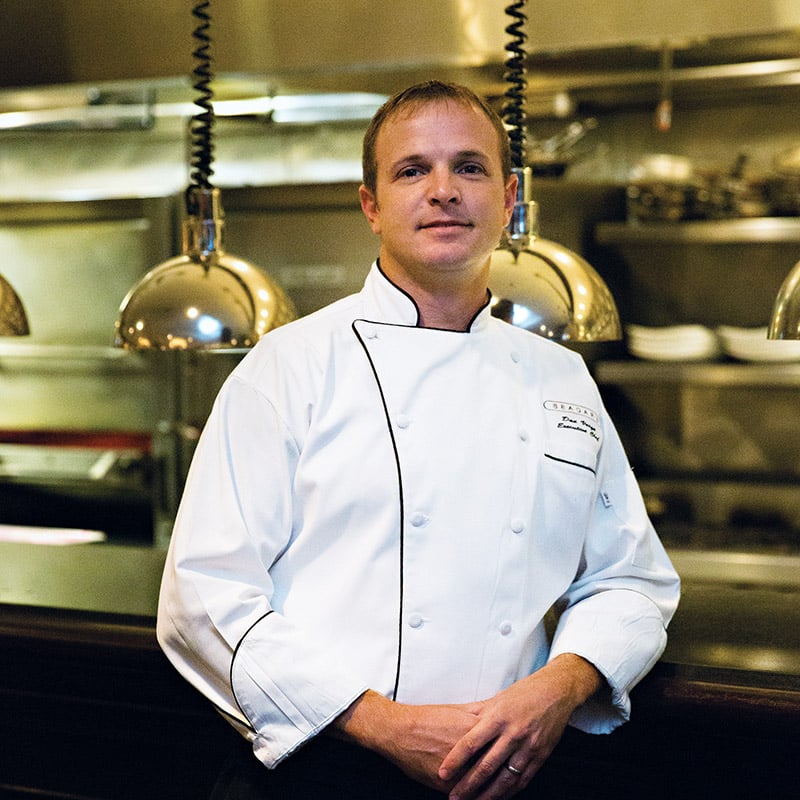 Dan Vargo 
Executive Chef, Seagar's Prime
Steaks & Seafood  
---
How would you describe the cuisine? The cuisine at Seagar's Prime Steaks & Seafood can be best described as Regional American. Seagar's is best known for its beautifully hand-selected, perfectly cut and presented USDA prime meats and fresh seafood dishes.
What is your favorite dish and why? My favorite dish to eat would be braised oxtail or short ribs. However, I thoroughly enjoy making fresh ravioli stuffed with caramelized shallots and blended cheeses from the cheese board. The ravioli are finished in a light pan sauce with morel mushrooms and Madeira wine. I also love to make pastas and gnocchi, while I often enjoy curing, braising and processing meats.
What made you want to pursue this career? I pursued a culinary career because
I enjoy the freedom that food gives. I get paid to play with food, produce dishes and figure how to make each creation even better. 
What is your philosophy? Set a goal or challenge and work to achieve it. Once you achieve it, try to perfect it and then look for your next challenge or opportunity.
What is the most important item in the kitchen? The most important item in the kitchen is black pepper. There are only five dishes on our menu that do not include black pepper at some point in the recipe. 
What inspires/influences your cuisine? My experiences and surroundings influence my dishes. My style of cooking morphs continuously and adapts to where I am. The ability to immerse yourself in a particular regional style, utilize the phenomenal products of that area and blend your style to that environment has always been something I enjoy.