Chef Javier Rosa From Modest Beginnings to Dates with Royalty
His kitchen is full of big world flavors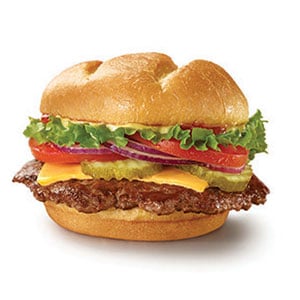 Chef Javier Rosa
Courtesy of Sandestin Beach and Golf REsort
For Sandestin Golf and Beach Resort Executive Chef Javier Rosa, the road that would shape his culinary prowess and global influences started in the home kitchen where he grew up in Puerto Rico. From those humble beginnings where he learned the importance of flavors, textures and taste, he has traveled to more than 20 countries to hone his culinary skills, including excursions to Europe, Asia and the Caribbean to experience an array of global cuisines. Over the years, he has prepared meals for presidents, kings, queens and famous personalities from around the world.  
Javier Rosa has spent most of his career with The Ritz-Carlton Hotel Company with stints in the United States and the Caribbean. While working at The Ritz-Carlton, Washington, D.C., he had the opportunity to thrill the palates of presidents George H.W. Bush, George W. Bush and opera superstar Luciano Pavarotti. At Grand Cayman Island, he hosted many celebrities including Iron Chef Morimoto, Jean Banchet, Michael Richard and Fabio Trabocchi.
"Throughout my life, I have experienced different countries and culinary styles, and it has shaped me into the chef I am today," said Rosa. "I am thrilled to be at Sandestin, so I can share my passion for food and the fusion of a variety of cuisines to Northwest Florida."
Rosa is recognized as a culinary innovator, and his art of plating and food styling have earned him numerous accolades in multiple newspapers and magazines.
---
On the Menu
Intoxicating sunsets and devilishly delicious desserts: The Emerald Coast is tempting and tasty, so go ahead and eat and drink it all in.
Original Waterfront Crab Shack Restaurant & Marina, Fort Walton Beach
Come for the seafood and stay for the sunset. This little unassuming shack is a popular hangout for locals and visitors alike because it has delicious food, great service and an undeniably awesome water view. One of the classics here is the Drunken Mussels, featuring a pound of savory black mussels tossed with garlic, onion and tomato in a white-wine butter sauce and served with crusty garlic bread. With an intoxicating view at the end of the dock just steps from the outdoor deck dining, be prepared to get a wee bit tipsy. 
Smashburger, Destin
It's a smash hit! Smashburger slammed into Destin Commons with what it calls "a fresh approach." Meaning its 100 percent certified, all-natural Angus beef burgers are smashed to order on a hot-buttered grill to sear in the juices, seasoned to bring out the natural flavor and topped with pretty much whatever you can cram under the bun. The regular Classic Smash comes with American cheese, Smash Sauce, ketchup, lettuce, tomato, pickles and onion on an egg bun. Add a side of Smashfries, thin-cut fries tossed with rosemary, olive oil and garlic, for just $2.29. Yes, a smashing success for sure. $5.99
Bon Appetit French Bakery & Café, Fort Walton Beach
When someone announces "bon appetit," it's a clarion call for all foodies to get their taste buds ready for something sensational. Bon Appetit French Bakery & Café has earned its name in a single bite — the perfect cream pull pastry. This mini-bite maxes out on flavor. Pate a choux filled with crème patisserie, then dusted with powdered sugar: In a word … perfection! $0.95 
EC Bites
A collaborative effort between acclaimed Atlanta chef, Cesar Velazquez, and two respected restaurateurs, Lance Jaglarski and Andy McKowski, Chiringo fuses the energetic, coastal vibe of Southern Spain with the fun, funky atmosphere of Grayton Beach. The Chiringo team traveled to Tarifa, Spain where siestas are a way of life, and meals are simple, fresh and healthy and hope to bring this experience to Hotz Avenue in Grayton Beach (across from Red Bar). 
The Craft Bar opens two new locations in Grand Boulevard and Grayton Beach.
Brotula's Seafood House & Steamer in Destin recently unveiled a new weekend brunch menu that features an Lobster Omelet with goat cheese and house made spicy hollandaise and the hearty Down South Omelet with crab meat, bacon and pimento cheese.
Brotula's also has partnered with McNeese Distributing to present Monthly Wine Tastings. For $15, guests can enjoy a selection of red and white wines from guest vineyards from across the country paired with artful bites served on a different day each month from 5:30 p.m. to 7 p.m.
Marlin Grill in The Village of Baytowne Wharf at Sandestin offers a Ménage A Trois menu Sunday through Thursday from 5 p.m. until 6:30 p.m. For $33, guests can enjoy an appetizer, salad and one of nine different entrée options with side.