An Interview with Paranormal Cirque's Maleficent
The performer shares what's happening under the big top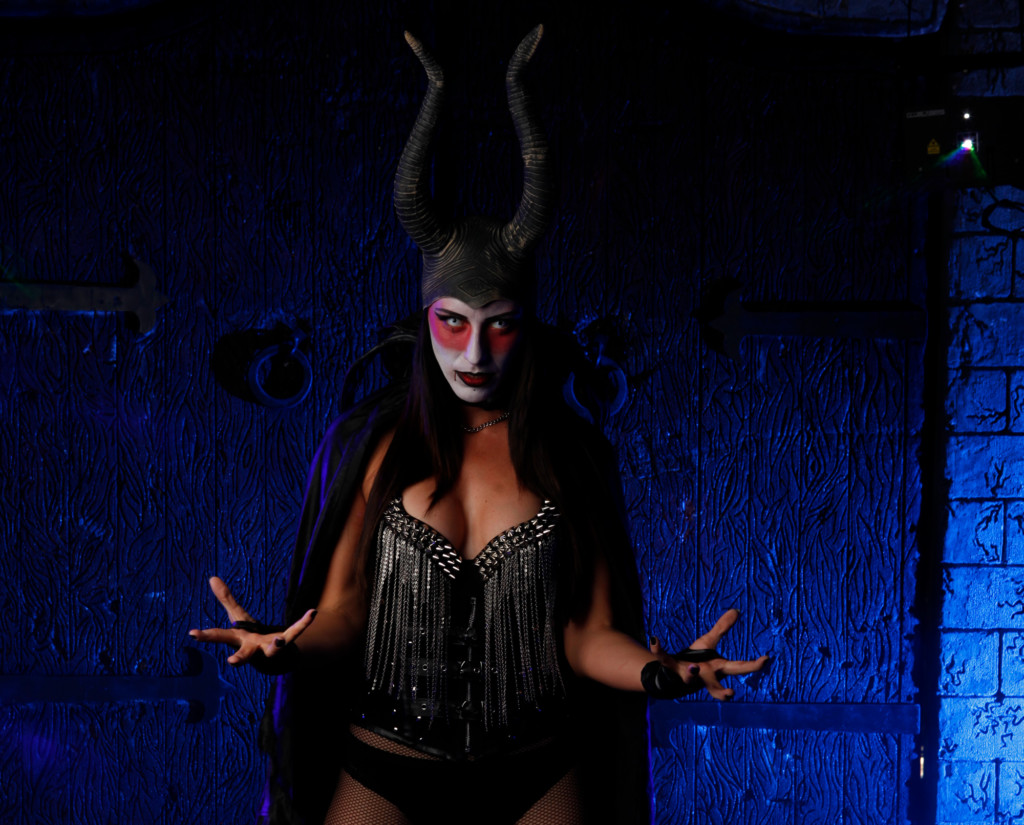 Emerald Coast Magazine: Could you tell a little bit about the circus and your involvement in it?
Olivia Mattice: Paranormal Cirque is an incredibly interactive show. It has a lot of magic, theatrics, cabaret, and acrobatics. My position is I play Maleficent and I am also a dancer and a magician's assistant.
EC: How long have you been in the circus?
OM: On and off for a couple of years but with the Paranormal Cirque only two days so I am very new to this company.
EC: What makes this circus special?
OM: This show is very interactive aside from it being a horror theme, which you don't see very often anyways. It's Italian based which is also its own niche and it has nice comic relief.
EC: Can you talk a little bit about your role in the circus?
OM: As a zombie, I just do a dance number with my zombie girlfriends and then as Maleficent, I am a magician's assistant so I do a lot of presentation.
EC: How long does it take for you guys to set up?
OM: We work four days a week. Thursday, Friday, Saturday, and Sunday. Two shows on the weekends. And then Monday, Tuesday, Wednesday is when we travel, build and tear down.
EC: How long does it take to get the tent up?
OM: About a day or less than a day. It's just a matter of organizing the floor, concessions, and then we have to pass inspections the last day so it's just a tedious process.
EC: About how long has the paranormal circus been around?
OM: Its been around for about 5 almost 6 years now. But like I said it's Italian based, so in Italy it was there for 5 years but this is our first year in America. It came in June so in a couple of months we'll have been here for one year.
EC: Have you seen a lot of success with the circus do you see a high turnout in other cities?
OM: Oh most definitely. I think the most success other than the number of people that come to see our show is how many people are more open-minded now to what the circus can be because usually you wanna come and see animals or trapeze and here its totally different there is a nice storyline, there's comedy, it's just interactive its for everybody, other than children.
EC: Why Tallahassee?
OM: Paranormal Cirque only travels the east coast and we started in Miami so we're slowly working our way up. And it's mostly because we have three other sister circuses that travel the Midwest and follow our tracks so we're testing out other areas.
EC: What is your favorite thing about being a part of this circus?
OM: Favorite thing. I think it's a two-way tie. I have this bit in the circus where we bring actual audience members on stage and they have to act and do my job essentially and it's really interesting to watch everybody step out of their comfort zone or stay in it. But honestly, the thing that tops it for me is at the end of the show watching everyone stand and clap; to know that we did a job well done is the most beautiful thing I'll ever experience. It's why I do it.