4 Local Restaurants Help Health-Conscious Diners Step Up to The Plate and Go Organic
Here's To Your Health!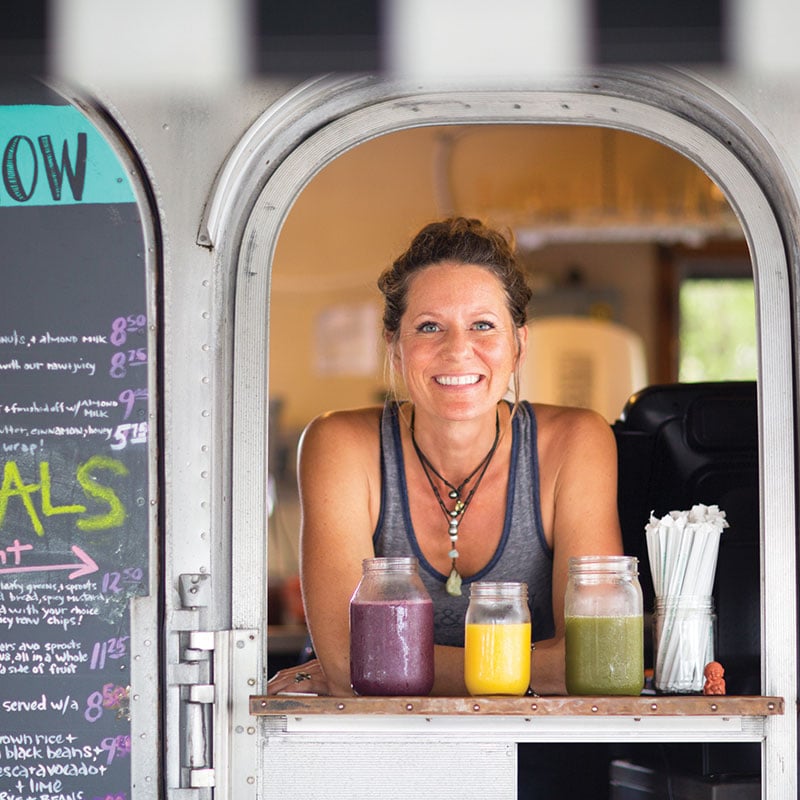 Just like the weather, food trend forecasts are tricky, but one thing is for certain: Emerald Coasters are demanding higher quality and healthier options, and area restaurants are stepping up to the plate. 
A recent study, "Healthy Eating: Impact on the Consumer Packaged Goods Industry," by Harris Interactive, Rochester, New York, found that almost 64 percent of U.S. adults consider themselves healthy eaters, while 45 percent say they follow some type of health-conscious diet. 
Given that interest in eating better, consumers are purchasing more locally sourced food from area farmer's markets and seeking nutrient rich choices when dining out. Try these top four healthy hot spots if seeking a lifestyle change or to get back on track if your diet has derailed.
Synergy Organic Juice Bar and Café located off Miracle Strip Parkway in downtown Fort Walton Beach offers protein packed breakfast and lunch options, as well as refreshing juices to enjoy while dining in, by take out, or to grab and go without a wait. Owners Amy Likins and Christian Echele are longtime locals that teamed up to bring Emerald Coast foodies healthy alternatives more than 16 years ago and opened Synergy in the last two. Echele is a classically trained chef who brings flavor to the forefront of the dishes he creates, while Likins, who holds a degree in Holistic Nutrition, offers wellness and lifestyle programs, yoga classes and whole food cooking classes.
The Sasquash Panini is made with roasted butternut squash, caramelized onions, candied jalapeños, apples and arugula and is served with
a cup of the soup of the day.
 SHANE MORRIS PHOTOGRAPHY LLC/SILVERTHORNE PHOTOGRAPHY/SILVERTHORNEPHOTOGRAPHY.COM
"We try to help people get in contact with local farmers so that they will cook whole foods at home, and we can tailor a program to meet anyone's dietary needs," said Amy. Order the Island Burrito packed with black beans, avocado, sprouts, salsa and cilantro-lime cream for a soul satisfying meal, or the popular double chocolate almond smoothie to boost your morning, making it anything but routine. 
In Destin, Cultivate Café showcases off "beet" local eats, specializing in sustainable cuisine sourced within a 50-mile radius. Shane Morris and Joyce (J.J.) Sedersten are the owners and met in Colorado where J.J. attended culinary school. The beaches were calling Shane back home to the Emerald Coast where he was born and raised, and on New Year's Day 2015, the pair leased the space on Harbor Boulevard, opening the eatery last March. 
"We want people to enjoy our good food while supporting the local economy," said Morris. With meat sourced from Arrowhead Beef, seafood from Destin Ice and produce from the Seaside Farmer's Market, Cultivate Café makes that easy for you to do. "Our concept is more than just food. We support local businesses by purchasing local products to serve in our restaurant, a win for all," said Morris. 
Cultivate's chalkboard menu changes with the seasons, and the meat offering changes daily. If in the mood for seafood, order the most popular menu item, the shrimp tacos, or open wide and take a big bite of The Notorious S.F.G. (super food group) Salad. Filled with shredded kale and Brussels sprouts, blackberries, avocado and sunflower seeds, your body will thank you. 
Kuntz totes a bin of locally grown kale from GreenMan's Garden; The popular nutrition-packed Breakfast Blend Granola gives you energy on the go.
SEAN MURPHY/COURTESY OF RAW & JUICY
Jenifer Kuntz is the owner of the Raw & Juicy Airstream located in Seaside, and she knows a thing or two about the search for tasty and healthy raw food selections. When she moved to the 30A area more than 12 years ago, she made it her mission to locate the best and found as did many, that raw, vegetarian and vegan offerings back then were slim. 
"I felt like a cat trying to get out of a bag!" explained Kuntz. At Raw & Juicy, everything offered on the chalkboard menu is made from scratch in the gluten free kitchen, and most ingredients are organic. Rest assured you are going to eat well here, as Jen is also the founder of the Seaside Farmer's Market open on Saturday mornings in the Seaside Amphitheater, currently boasting over 30 vendors. 
Clean eating is a breeze when delectable green juices, smoothies and live whole food options are at your fingertips. Order the veggie-hummus wrap, the kale salad drizzled with extra virgin olive oil, sprinkled with sea salt and topped with avocado dressing, or dive into the Costa Rican bowl, perfect for those on the run or needing to get back to the beach. It is nourishing, satiating and is loaded with organic brown rice, seasoned black beans, salsa fresco, avocado and a zesty squeeze of lime. 
Stimulate your taste buds at Wild Roots on Pensacola Beach, where the Hippocrates quote, "Let Food Be Thy Medicine and Medicine Be Thy Food," is the motto. Owner Lynne Foster says, "You have to take control, be proactive and restore your own health and nutrition." She was drawn to Pensacola Beach for its positive energy and healing attributes while living in Washington, D.C., after battling an illness in which her own medications made her even sicker.  
Offering unprocessed organic, vegan, vegetarian, raw and paleo options and offerings free of gluten, grains and pesticides, there truly is something for everyone to savor. Indulge in a bowl of comforting ramen made with zucchini noodles and served in a cremini, portobello and shitake mushroom broth, or amino blast and detox your liver, skin or brain with one of the many restorative smoothies on the menu.
Add chicken, beef or shrimp for an additional charge to any wrap, big salad, stir-fry dish or pizzetta — a thin and crispy pizza — or nosh on the All American Plate of free-range meatloaf served with sweet potatoes and seasonal veggies on the side. Call or text in your order to go and take home organic beer, wine, fresh produce, milk, cheese or in-house fresh baked goods from the restaurant's own market. The gluten and grain free scones, muffins and truffles are wildly in demand, as are the artisan beach pops with no added sugar.
"In order to restore health through food, Wild Roots needed to have a menu with a wide variety that would appeal to all," said Foster. "You can't influence the people you don't serve."