Yo, Check It Out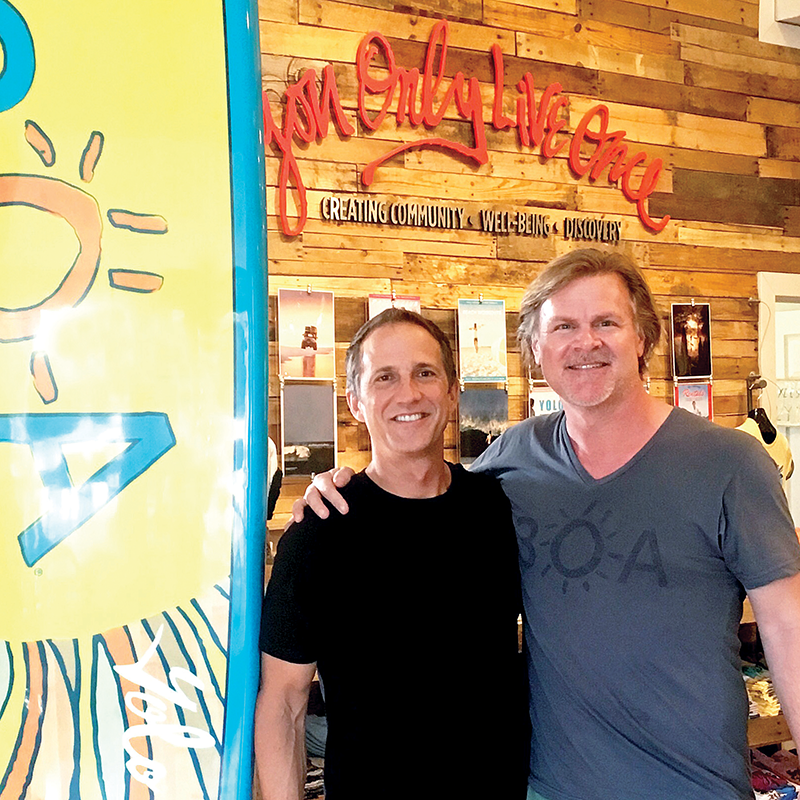 Courtesy YOLO
Original Honu YOLO Paddleboard
In Santa Rosa Beach YOLO unveiled a new line of 2016 YOLO boards at Gulf Place and Miramar Beach locations, featuring custom artwork by Richie Gudzan and Jake Meyer. YOLO and The 30A Company have formed a partnership that will span numerous lines of business, including retail, merchandise, rental services, tours, marketing, charities, events and more. Both companies are "South Walton originals," established by founders born in Walton County. Jeff Archer founded YOLO Board in 2006, armed with the motto "You Only Live Once" and a deep passion for sharing the emerging sport of standup paddling with the world. Mike Ragsdale created the 30A lifestyle brand around the same time, and the two companies have experienced dramatic growth ever since. Ragsdale says the new partnership involves many moving parts, including an annual line of custom 30A YOLO Bikes, 30A YOLO Boards, paddles and other related accessories.
---
Highly anticipated lifestyle store with a near cult following, Anthropologie, the "queen of prep" Lilly Pulitzer and the name in Southern men's wear, Vineyard Vines — are opening this spring adding even more upscale name brands to the Town Center shopping experience at Grand Boulevard at Sandestin. In addition, Grand Fitness is expected to utilize 20,000 square foot facility opening (above Anthropologie). As if shopping weren't enough of a cardio burn … 
The Market Shops in Miramar Beach continues to grow with the addition of Affinity and Ben & Jerry's.
---
Before he founded the lifestyle brand Paddle Out in 2011, Richie Gudzan was a painter. "I love the lines of a wave, the way light refracts off water and the incredible color palette of fish," he says. His latest form is gyotaku — pronounced (ghee-oh-TAH-koo) meaning "fish rubbing" in Japanese. It is an old technique from before cameras were available to document a trophy catch. Gudzan starts by brushing ink or paint directly onto actual fish he catches. He then gently lays handmade paper on top to reveal a life-size imprint of the catch. While the traditional Japanese prints are black and white, using sumi ink and rice paper, he's adapted the technique to use the vibrant colors that capture the look and spirit of each fish. His work can be seen on exhibit at art festivals around the Southeast, and you can also find some of his art on standup paddleboards by YOLO Board (yoloboard.com).