Writers Meet Up at Longleaf Conference in Seaside
Writers converge to hone their craft during Art Week South Walton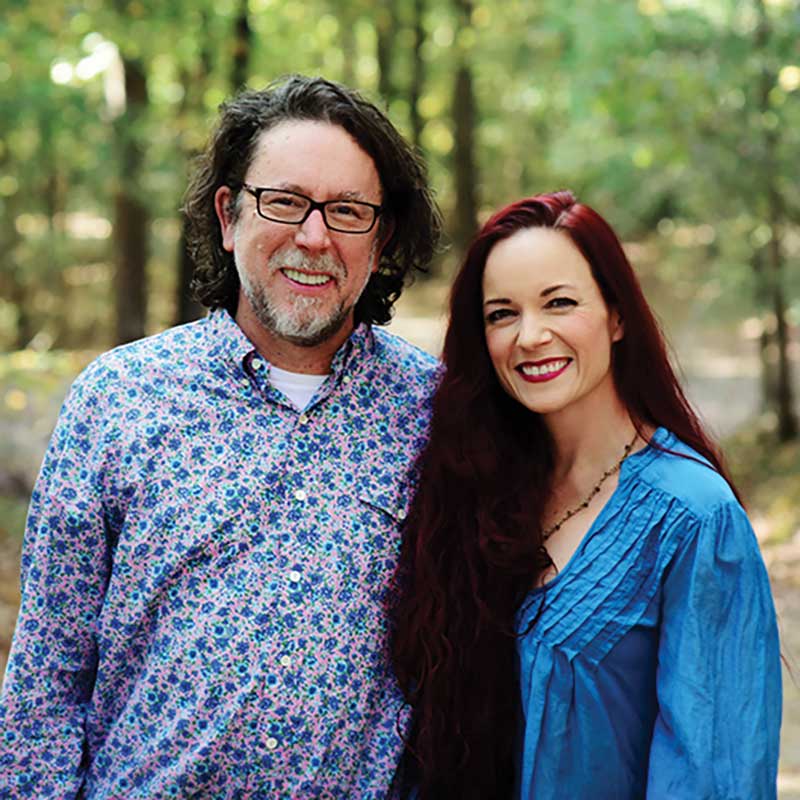 This May, about four dozen writers will gather in Seaside, Florida, for a recently instituted annual tradition.
Matt Bondurant and Seth Brady Tucker, a novelist and poetry/prose writer who met in Florida State University's writing program in Tallahassee, got the idea of hosting writers in Seaside during a summer several years ago that Tucker spent working at Bud and Alley's.
"We saw the Academic Village and thought it would be perfect for a writers' conference," Bondurant said, referring to The Seaside Institute's campus just off the town's Central Square.
The Longleaf Writers Conference is now in its fifth year. The week of intensive writing workshops, one-day seminars, school outreach programs, and social events takes place May 13–20, during Art Week South Walton.
Previously known as Seaside Writers Conference, The Longleaf Writers Conference is sponsored by the Cultural Arts Alliance of Walton County, University of Mississippi, The Seaside Institute, and others.
Everybody attending will have a different project, whether that's a short story,  a novel, a group of poems or a personal essay, Bondurant said.
"We cater to what the specific writer wants to do," he continued. "As a writer, you'll get input and critique, opinions and reactions — things you get from showing your work to people," he continued, noting that all of the conference faculty have taught for years at writing programs in universities and other settings.
"A lot of attendees are just starting out; many are working on their first short story or novel. We want a welcoming, casual environment."
Past faculty have included Andre Dubus III, Antonya Nelson, Chris Offutt, Jacqueline Mitchard and Elizabeth Stuckey-French; this year's conference will welcome Beth Ann Fennelly, Tom Franklin, Jill McCorkle, Jennine Capó Crucet and other writers.
Longleaf's structure is modeled on other writing conferences, such as Bread Loaf in Vermont, in which attendees develop their craft through workshops, craft seminars, receptions and readings.
While most writers bring a manuscript in progress, Bondurant said that the Longleaf Writers Conference has also welcomed attendees without one who simply want to learn more about the craft of writing — to get their feet wet, so to speak.
Past attendees praised the conference's location. "Longleaf is the sneaky little secret of writing conferences," said Karen Tucker, a scholar in fiction last year.
"Not only does it attract a remarkable lineup of talent year after year, the workshops, craft talks and readings are held a few short steps from the ocean, making the whole experience feel grand and intimate all at once."
A recent fellow in fiction, David James Poissant is author of a short story collection, The Heaven of Animals.
In addition to seeing manatees and swimming with sea turtles, Poissant said he was grateful for the time at Seaside to write and socialize with other writers.
"The Longleaf Writers Conference is the closest you'll get to paradise at a writers' conference," he said.
The conference invites editors and agents to visit and offer personal consultations to writers as well as a life coach to help them develop their writing goals.
For those who want to network, Longleaf offers ample opportunity to socialize. "At the cocktail parties, you get to meet editors and agents, people who are actively seeking new writers to represent. You meet all the faculty and visiting writers.
A lot of people like the idea of hanging out with someone like Andre Dubus III or Beth Ann Fennelly," Bondurant said.
Bondurant, who has won fellowships to attend other writers' conferences, calls the Longleaf Writers Conference an "amazing value," particularly the option that includes, in addition to every element of the conference, lodging in a vacation destination town.
About a third of attendees, too, live in Walton County and commute to conference events.
"We think we can offer an amazing conference overall. We have a beach bonfire, we have a book-signing day at Sundog Books, we have a big shrimp boil. And then we have the ocean."
From the conference's beginning, faculty members have visited local schools to provide free writing instruction to students.
This year, Longleaf fellows and scholars — writers who are awarded scholarships to attend — will spend a day in an underserved school in Walton County.
Bondurant said that he and the other co-director, Seth Brady Tucker, feel that this element of local outreach sets the Longleaf Writers Conference apart.
Two of the scholars are typically students at the University of Mississippi. For the first time this year, Longleaf will offer a scholarship to a writer of color, and for the third year, a scholarship to a writer who is a veteran.
Bondurant said that his experience attending writing conferences changed his writing life — mostly because of the feeling of community they create.
"A lot of us, as writers, spend our time in isolation. That's a part of the writing process. But we find occasionally that we want to meet with other writers who are going through the same experience, other people that love literature and books in the way that we do."