Where the Wild Things Are
Photographer documents place of dark skies, clear water and big reptiles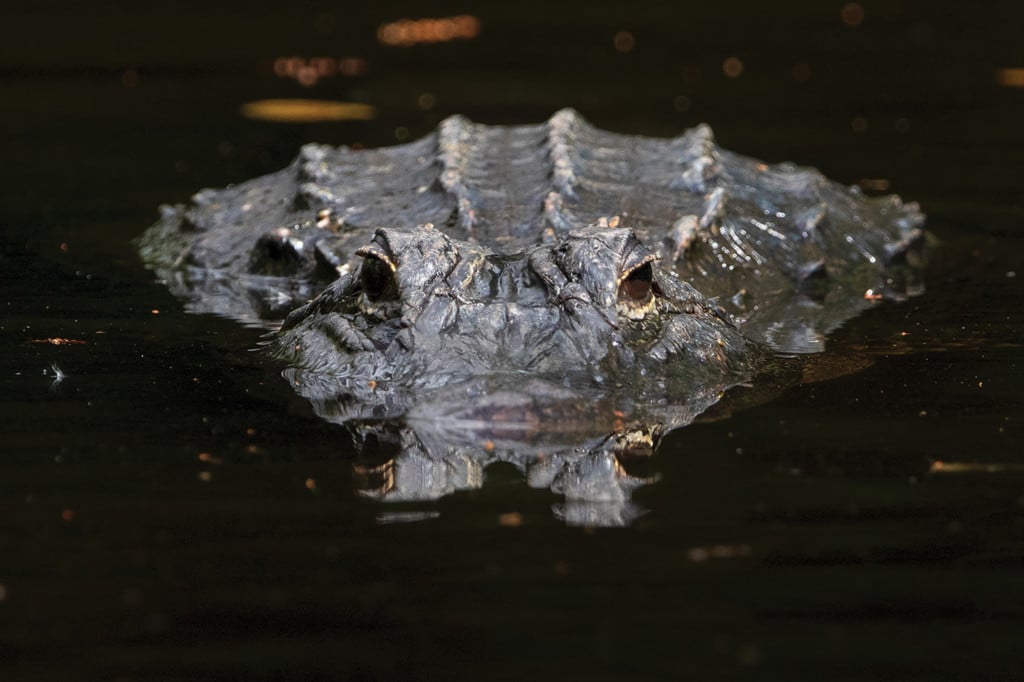 A magician will show people some of what he knows so as to foster an appreciation for what he does and perhaps to inspire a future illusionist.
But he doesn't show anyone all of his tricks.
Randy Traynor, of Tallahassee, took just such a guarded approach when, last winter, he taught a class on night photography to astronomy buffs who had gathered at Big Cypress National Preserve for some galaxy gazing.
"But they were thrilled," Traynor said, "because they learned enough to capture an image of the Milky Way and that was something they had never been able to do before."
Providing that lesson was one of the ways in which Traynor gave back to the preserve, which hosted him as an artist in residence for several weeks. It was his second such gig. In 2018, he was the guest of the U.S. Forest Service in the Prince William Sound region of Alaska.
"I went from the Great White North to the Southern Swamp," Traynor said.
Big Cypress is not a river of grass like the Everglades but rather a vast collection basin whose water levels rise and fall with the rain. The water is clear, like a spring, and so, too, are the skies above the swamp. It is one of just 10 places in the United States that is designated a Dark Sky Preserve.
"From the swamp, you look east toward Miami and see some glow from the city lights, and Naples to the west produces a tiny bit of glow," Traynor said, but the night sky is otherwise uncontaminated by artificial illumination.
Upon arrival at the swamp, Traynor had an opportunity to spend time with Clyde Butcher, whom he regards as "one of the great minds in photography." Butcher has a gallery in the preserve, located off the Tamiami Trail at Ochopee, and adjoining it is what Traynor called a "campground commune."
There, the two photographers chilled on a porch and swapped tips and techniques. Butcher was fascinated by Traynor's tendency to shoot subjects from positions low to the ground.
Butcher recommended spots in the swamp that Traynor otherwise would not have known to visit. (But we must assume, Mr. Traynor, that Mr. Butcher shared with you only a bit of what he knows.)
Artists in residence, a select few who are chosen from among thousands of applicants, learn about unique environments by immersing themselves in them, and then produce work — photography, writings or art — that reflects their new understanding.
Prints developed by Traynor now hang in the visitor's center at Big Cypress.
The preserve is given to several different environments, including swamps, marshes, prairies and upland islands referred to as mounds. They're like hammocks, only smaller.
As Traynor traversed Big Cypress, he encountered brush so thick in spots that a person might easily lose sight of others walking in front of him if he were to pause and briefly turn his head.
Alternately, Traynor found himself in waist-high water, at times exploring the preserve on his own and otherwise accompanied by National Park Service rangers.
"You get close to gators and you might see a swimming snake that gives you pause, but they move away from you," Traynor said. "They haven't interacted with humans, they haven't been fed, so they are still governed by their natural instinct, which is to flee."
Traynor, Park Service and U.S. Geological Survey personnel went on the offensive, however, seeking to remove an invasive species that now tops the swamp's food chain. Burmese pythons, which established themselves at Big Cypress after outgrowing terrariums and being released by pet owners, are decimating the preserve's deer population. Even most alligators best back off.
"We parked at the side of a road where a male python named 'O' had been equipped with a radio transmitter and released a week earlier," Traynor said. "And we just hopped into the swamp and took off trying to find him."
In addition to accessorizing male pythons with radio collars, the Park Service and the USGS inject them with a female pheromone that attracts other males even as the males with the scent of a woman seek — and lead researchers to — females.
The search party would cover three miles before locating O.
When they did spy him, O was in the company of three other males and a 15.5-foot female weighing 112 pounds.
O was let go. One male escaped the researchers and two others were placed in bags. Several men combined to shoulder the big female — who exhausted itself after a wrestling match of 40 seconds or so — and carry her back out to the road. Prior to humanely euthanizing captured snakes, the research-and-removal team obtains saliva and blood samples. Stomach contents are later examined.
Big Cypress National Preserve personnel work constantly to control a variety of invasive plants and animals, but Burmese pythons are currently the primary focus of such efforts.
Other environmental changes are quickly altering the swampscape. Saltwater is intruding upon Big Cypress. Mangroves are coming along with it.
And, speed is killing magnificent specimens — endangered Florida panthers and massive bull gators.
Most Florida panthers die between the ages of 1 and 5 and most of those deaths result from cars and trucks, according to the state Fish and Wildlife Conservation Commission.
"Roads in national parks and preserves are not intended to be the Autobahn," Traynor said. "People need to respect the environment. If they have to go 70 or 80 miles an hour, I-75 is just a few miles away."
Traynor recommends that people get off the Tamiami Trail entirely and into the swamp.
"If you get the chance, take part in a guided swamp walk," Traynor said. "But avoid gator mating season. They're more aggressive then."