What to Do About The Flu
A doctor's advice on how to combat the season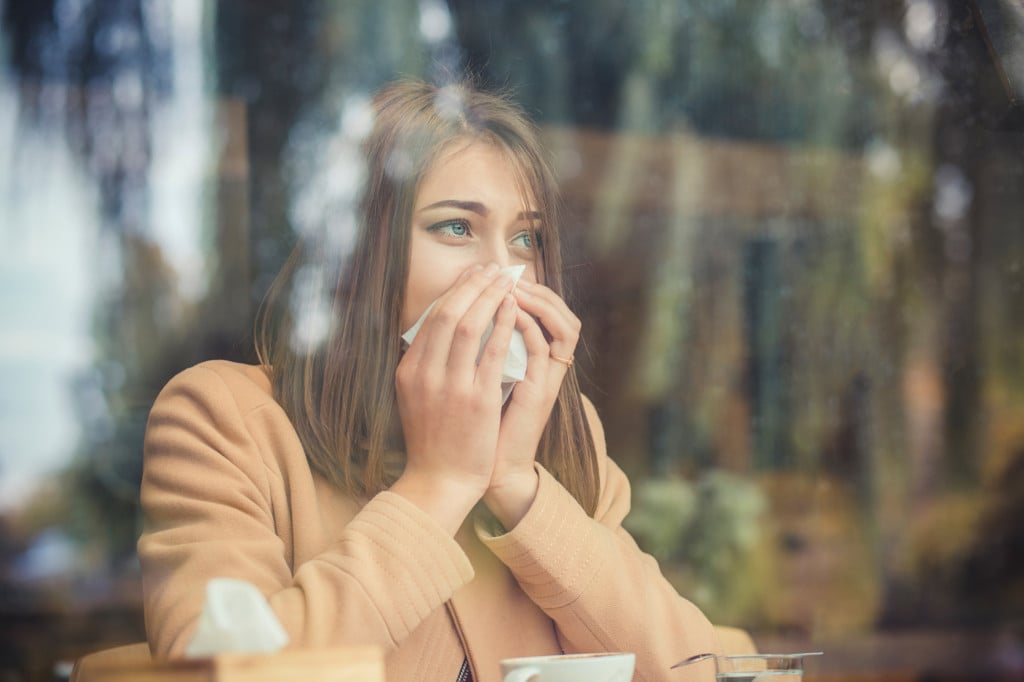 Uh oh, you think.
Here it is fall, and you have a headache and a sore throat. Your sinuses are congested. Your muscles ache, and you have chills.
You might have the flu.
Doctors say that if you're otherwise healthy and not at risk of flu complications, here's what to do: Take it easy.
"For the most part, the flu is a very common occurrence," said Dr. Chinh Vien Van of the White-Wilson Medical Center, which offers health care services throughout the Emerald Coast. "For folks who do get it, all they need to do is to get adequate rest and get lots of hydration over the course of the first 24 to 48 hours of their symptoms."
Also, he said, people who suspect they might have the flu should stay away from work or school, where the virus can spread quickly.
"It's a condition that is predicated on congregation," Van said.
He said that helps explain why the flu tends to spread more easily in the northern states, where people stay inside when the weather turns colder. Here in Florida and on the Emerald Coast, we stay outside longer and thereby tend to spread out.
Yet we remain susceptible.
October generally marks the start of flu season, so the season is upon us. As always, it'll peak during winter and last into spring.
The U.S. Centers for Disease Control and Prevention, or CDC, urges everybody at least 6 months old to get a seasonal flu vaccine in early fall, before flu season begins, and certainly by the end of October.
To get a vaccine, the Florida Department of Health recommends that you check with your doctor, local health department or even a nearby drugstore or food store, including Walgreens, CVS, Publix and Winn-Dixie.
Most insurance plans cover flu vaccinations without an out-of-pocket expense, the White-Wilson Medical Center said.
Some organizations offer them for free. In Panama City, Avicenna Clinic said it's partnering with Walgreens to provide free flu shots on Oct. 15, Oct. 29 and Nov. 19.
This marks the clinic's first year in the partnership, said office manager Vivian Mohamed. "Hopefully it'll be a success and we'll continue to do it," she said.
The CDC cautions that some people shouldn't get the flu shot. They include people who have life-threatening allergies to flu vaccine or to ingredients in the vaccine.
If you have doubts or concerns, check with your doctor.
"It is important that those who can be vaccinated are," the White-Wilson Medical Center said in an email statement through Leslie Moland, its director of marketing and public relations. "In keeping with our mission and vision, our ultimate goal is to stop the spread of flu and to minimize its impact on our community. The best prevention we have against the flu is the flu vaccine."
The vaccine's effectiveness varies by year. The 2018-19 season, which ended in May, wasn't as severe as the previous season. The 2017-18 flu season in the U.S. saw 959,000 associated hospitalizations and 79,400 deaths, most of them age 65 and older, according to CDC estimates.
Before every flu season, U.S. health officials establish a vaccine based on predictions on the coming flu strain. That explains why it's more effective in some years than others.
"Last year, the vaccine was somewhat effective in preventing flu," Van said. "But the year before that, the vaccine missed its mark." 
He especially recommends flu shots for people who have chronic diseases, for women who are pregnant or for elderly people who have health problems.
People who get the vaccine can get the flu, but their symptoms generally will be milder and of shorter duration, he said.
To help avoid the flu, experts say, stay away from crowds. To help keep it from spreading, keep your hands washed and your coughs and sneezes contained.
Van said people who get the flu should see a doctor if they're not better after 24 to 48 hours.
"But the majority of the time," he said, "if they can just stay home and rest, they will get better on their own."
Common Symptoms include:
Body aches and pains

Cough and chest discomfort which may become severe

Early and significant exhaustion

Fatigue and weakness that may last up to 2–3 weeks

Headache

High fever (102–104 degrees F) for 3–4 days

Occasional stuffy nose, sneezing and sore throat
If You Get The Flu…
Consider layered apparel for body temperature changes.
Do not share cups and eating utensils.
Do not take aspirin products without physician approval.
Drink plenty of fluids.
Get plenty of rest.
Over-the-counter cold or cough medicines may also relieve some flu symptoms. Check with your doctor.
Sleep and take it easy.
Take acetaminophen (such as Tylenol) or ibuprofen (such as Advil or Motrin) to relieve your fever and aches.
Wash your hands frequently.