Well-Worded
Ken Tucker's 'Last Roll Call' Keeps WWII History Alive B-17 tailgunner recalls: 'I came to fly ... and fly I did.'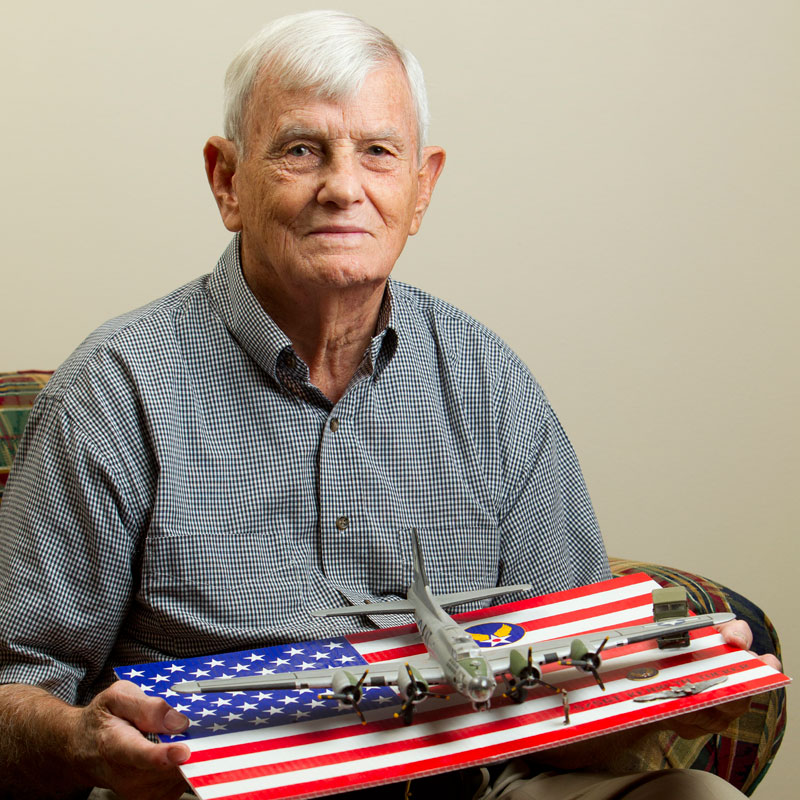 Kenneth S. Tucker is among the few who can still recall growing up in the Great Depression, and how America rallied during its darkest days of the 20th century.
Tucker was a teenager when the stunning attack on Pearl Harbor catapulted this country into World War II. Good-bye, relatives and friends in East Point. Good-bye to the folks at the Acme Ice Plant in Appalachicola, a key supplier for A.L. Tucker Seafood, the family business.
Upon graduation from Carrabelle High School in 1943, Tucker enlisted in the Air Force. And he wound up flying 35 missions as part of a B-17 bomber crew attached to the 15th Air Force based in Italy.
Today he says he always believed he would come back, despite anti-aircraft flak, enemy fighters and the harrowing vagaries of aerial combat. "I just refused to believe it," he said about facing death on a regular basis. "I just went in with a positive attitude. When they took me out of training for the pilot program because they had too many … they gave us a choice of going to any tech school. And I told them, 'I came in here to fly,' and I volunteered for gunnery school. Fly I did."
Wendy Woodrick calls Ken Tucker "a living, walking, breathing hero." And her belief in him is represented by her helping to publish Tucker's memoirs of his role as a tailgunner on the big bomber dubbed "Kwiturbitchin" through Priority Publishing in Southport, Fla. "But Ken is so self-sacrificing, he would never call himself a hero."
Entitled "Last Roll Call," this paperback labor of love first appeared in 2009 and is about to enter its fourth edition. The author can be found at Sundog Books in Seaside on Tuesdays in the afternoon and evening, and his work is also available at Downtown Books in Apalachicola, as well as through Amazon.com.
Tucker's 88th birthday arrives next May, and he lives with some of the issues that age can bring. His hearing was damaged during the missions he flew, but the cane made entirely from 50-caliber bullets that he sometimes displays is "strictly a conversation piece," according to his only child, Wanda Tucker Goodwin.
A teacher for 36 years, Goodwin's retirement has been enlivened by her involvement with her father's book. It was begun as a tribute to Tucker's crew by the last survivor, but it blossomed into something larger during the 18 months it took to compose.
"It was a difficult time for her," Tucker recalled recently, "because I told the stories and she typed them. We had to go over them, and I had a lot of explaining to do, because she didn't understand a lot of the G.I. terms."
And that wasn't the only issue.
"Every once in a while, he'd say to me, 'That's not how it happened,' because I was just trying to spice it up a little," Goodwin said with just a little smile. "And I would say, 'But Dad, who's going to know?'
"And he would answer, 'I will.' "