Vintage Modern
Timeless style with a splash of hipster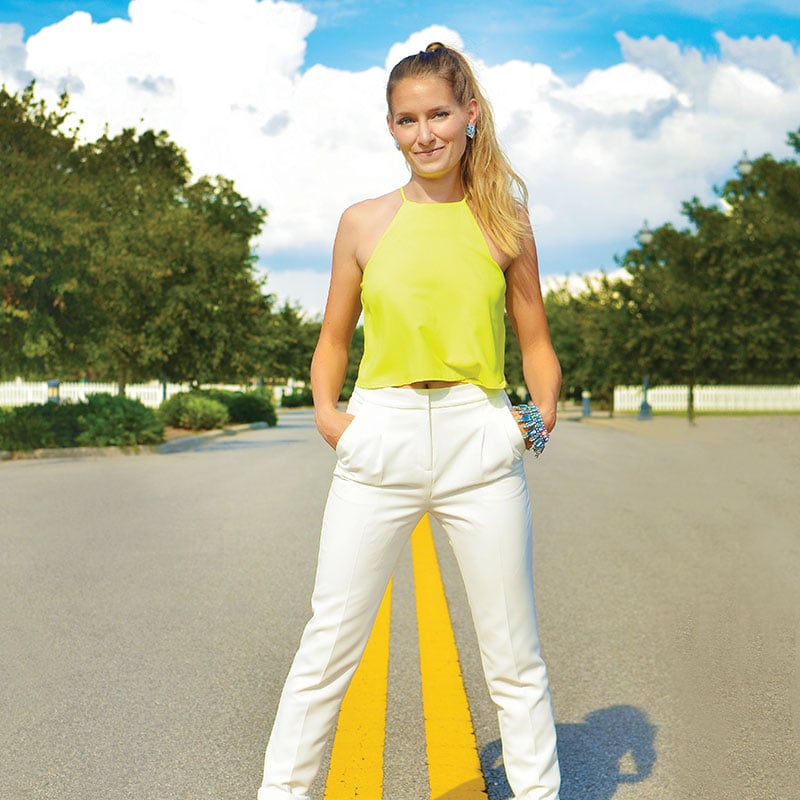 While vintage-inspired glam might be all the rage at the moment, 28-year-old Pensacola resident Lauren Keen doesn't rely on the offerings of modern retail's reimaginings of yesterday's treasures to satisfy her passion for fashion; instead, she gets them straight from the source, setting off her style with authentically antique pieces that have been passed down through family generations.
"I've inherited so many beautiful pieces from both sides of my family," says Keen. "My mom grew up in a low-income area in the outskirts of Chicago, and we found out that her family was actually in the Polish mafia! Interestingly enough, it resulted in a collection of some amazing 1950's costume jewelry, which I now have and wear as often as I can. From my dad's side of the family, things are a little more simple; but I really think all of the items I've inherited are beautiful and timeless."
"Timeless" is really a word that speaks to Keen's overall aesthetic, though she does appreciate mixing up the classics with some of-the-moment pieces.
"It matters more to me that it's flattering and makes me feel good and confident in myself than if it's considered to be on-trend," she says. "So I generally like to wear basics and add a pop of something colorful or unique."
Working in what one might imagine to be somewhat of a staid environment at a civil engineering firm — Keen's a marketing manager for the Mott MacDonald Group — it would be easy to assume that her vivid personality is hidden away; but she artfully manages to blend self-expression and business dress in a way that shows a firm grasp of her own identity, both as an intelligent, skilled professional and as a confident, outgoing woman.
"Fashion speaks volumes about a person, and it's something very important to conveying what, exactly, sets you apart as a person and makes you unique."
Judging both by the contents of her jewelry box as well as her closet, Keen is certainly unique. "I think people wouldn't expect me to be someone who owns a pair of Converse sneakers," she says. "I have to dress up for work, so most people are surprised to see that my casual side has somewhat of a hipster flair. I also have authentic lederhosen that I'm absolutely dying to wear! My lifelong best friend Elizabeth has always had a flair for fashion, and she taught me to 'do you.' That means wearing what makes your soul feel good, however unexpected or different those things might be," Keen explains.
Her style is, indeed, a flash of something different — and that's the kind of vintage worth keeping around.
---
Lauren Keen's closet must-haves
Great jeans, ideally, a pair that "makes your booty look good." Start your search at Indigeaux Denim Bar.
A trendy pair of casual sneakers. Cordova Mall presents a wide variety of choices.
A statement necklace, like the ones found at The Market and Mainly Shoes.
A little black dress. Find excellent options at Scout.
A colorful clutch. Between Boutique has a fine selection of accessories.