Uncommon Scents
Signature fragrances speak volumes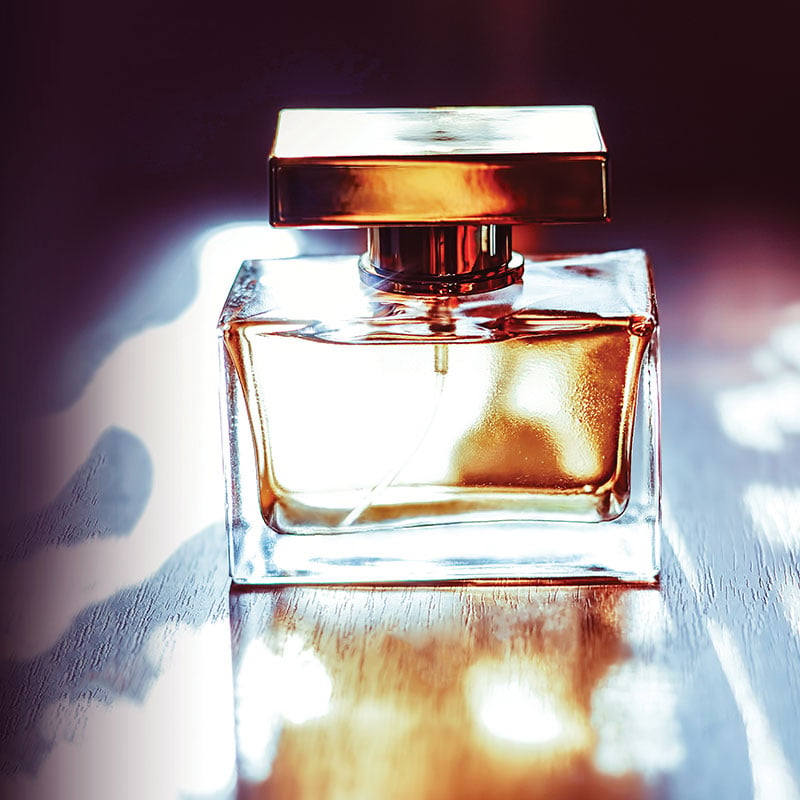 While fashion fads come and go, a person's signature scent is always in style.
Every once in a while, a passing fragrance will overwhelm you with nostalgia. Perhaps it once lived in one of the crystal perfume vials that adorned your mother's vanity, or on the neck of a former lover. Particular aromas also have the power to transport you forward, invoking characteristics of locations dreamed of but not yet visited. Whether it's the floral sweetness of a woman's perfume, or the earthy musk of a man's cologne, a scent that resonates on the wearer becomes a part of his or her presence.
For women who want to radiate an ethereal beauty this season, fragrance experts suggest L'OCCITANE's Terre de Lumiere. As this translates to "land of light," the company's newest eau de parfum cloaks its wearer with the enchanting aura of a French twilight.
"Combined with a mixture of almond, honey and lavender, this crispy parfum will capture a very special time of day known as the Golden Hour in Provence," says Grand Boulevard's L'OCCITANE Retail Manager Kolton Prymula. This is the time of day when the landscape becomes a real-life Monet painting, rich in hues of red, purple and orange. Much like the radiance of the sunset's final rays, says Prymula, this perfume basks its wearers in its unique formula.
Terre de Lumiere is the first Gourmand fragrance from the company, meaning the initial thing one will notice are the sweet, palatable aromatics of the concoction. Aside from those organic Provençal notes, the fragrance invokes the warmth of the setting sun and the cool serenity of a sea breeze.
For men who want to capture the foreign charm of Provence with a little more edge, L'OCCITANE offers the sleek and citrusy L'Homme Cologne Cedrat.
According to Prymula, the cologne's creator wanted to provide a "Mediterranean escape" for an adventurous and confident man. This is now the most popular line purchased in the store, which Prymula attributes to the way the cologne captures elements of a seaside paradise such as the Emerald Coast.
Despite being distributed in a simple, silver bottle, the scent is multi-dimensional, distinguished by far more than its fruity namesake and the salty sea air. Any bitterness you may associate with a cedrat, or citron, is soothed by lavender and violet, then spiced with ginger and black and pink peppercorns. Though you won't see any Florida longleaf pines in Provence, you will find cedar, which is blended with musk and amber to top off the natural scent.
Turn heads with these new fragrances, allowing your scent today to waft into someone's memory tomorrow.
---
In These Shops & Others Near You
Ragtime Consignment Boutique
Located on West 15th Street in Panama City, Ragtime has been offering women discount prices on designer goods for over 25 years. Popular lines include Elizabeth Taylor, Chanel, Calvin Klein, Estee Lauder, Armani and Yves St Laurent.
Belle Ame' Bath & Body
For those looking for handcrafted scents, Belle Ame' of Pensacola is a locally owned fragrance boutique that features delicious spritzers for gals on the go. Owner Yvette Crooke-Avera emulsifies each spritzer with essential oils to create bouquets such as Island Spice, Lemon Verbena, Grapefruit Twist, Magnolia Bloom, White Tea and more.
Pish Posh Patchouli's
Patchouli's apothecary has served up scents for 25 years in the Rosemary Beach area, stocking its shelves with beauty products not typically found elsewhere. Showcasing both men and women's fragrances, Patchouli's provides resources for shoppers to customize their scents; or buy from unique designers, including Carner Barcelona, Antica Farmacista, Laila and Jack Black.