Turning the Page
As I move on, here's a story about a lobster and a nod to Zandra Wolfgram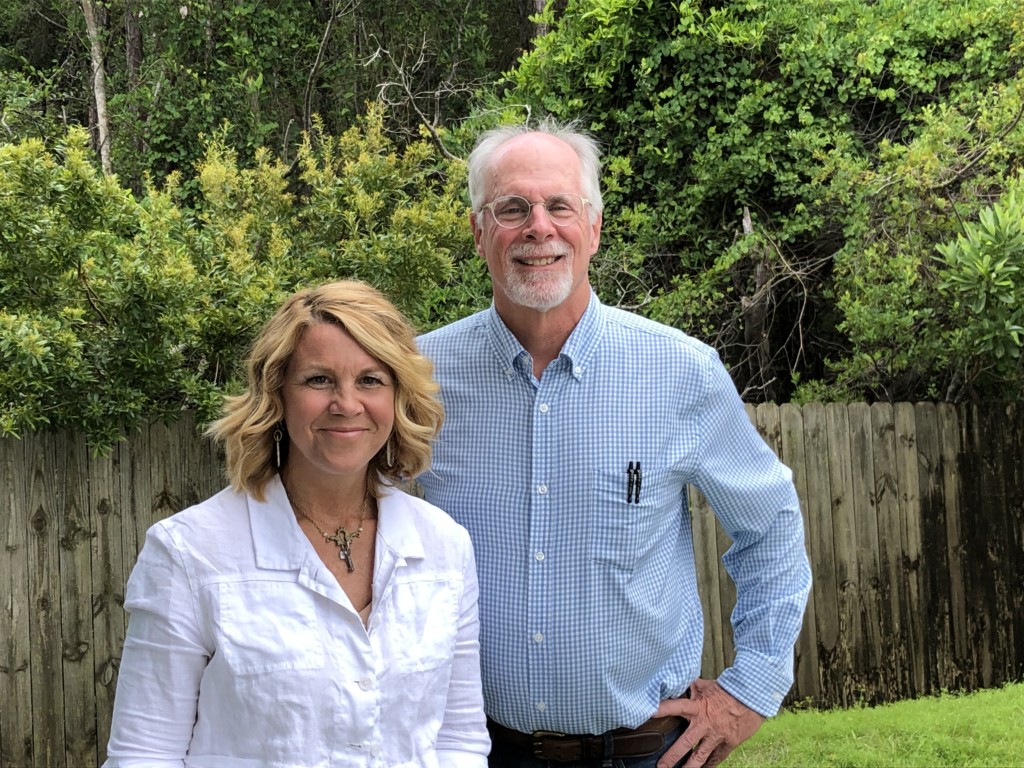 I hadn't visited Ken Nelson for so long that while my name survived in his computer, all of the records related to the 17-foot Mako that he used to keep running for me had been purged or lost to a computer upgrade or some such.
But when, after a 20-year absence, I dragged my current boat, a 16.5-foot Alumacraft, into the driveway of his shop in the beaches area of Bay County, he immediately recognized me and got my name right, pretty well.
"Mr. Bornyhopper, you doin' all right?" Nelson greeted me, and then caught me glancing at a bandage near the crook of his left arm. "Yeah, had to have some blood drawn."
My 60-horsepower Suzuki was overdue for servicing, it was time for a new water pump and the last time I had used my boat, named the Bullpen, it didn't throttle all the way up on the way in. Getting the engine looked at where I had bought it wasn't an option. That business had been scraped off the face of Callaway by Michael. And so it was that Capt. Nelson and I were reunited.
"Could be a spun prop," Nelson theorized. "If that's the case, you're gonna have to go see Buck in Southport, but lemme look and see if I see anything. Of course, there's one thing wrong already. That engine's the wrong color." (Nelson prefers to work on Yamahas.)
Nelson and Buck Holmes are well acquainted. They once traveled together as part of a men-only group that made a dive trip to the Bahamas. They were admonished against picking up lobsters, but Holmes spied a spiny he couldn't resist, so Nelson's version of events goes. Holmes decapitated it by hand — that's completely plausible — and stuffed the remainder in his trunks.    
So concerned was the prop man about being seen with crustacean contraband that he awkwardly ambled back to his room with the big bug on board (shorts).
Holmes put some water on to boil, seasoned it liberally and dropped in his catch.
"When he set to eating on it, he invited others to join him, but nobody wanted any part of the crotchster," Nelson said. "They knew where it had been."
Mind you, that's the kind of stemwinder you are treated to only when dealing with someone you know and especially a man who, like Nelson, works for himself and will take the time to tell it to you. I haven't had the chance to get Holmes's side of the story. Nelson didn't find anything to account for the Bullpen's hesitation and suggested that I test is out before hauling it to Buck.
I did and it ran like a sewing machine, marking perhaps the first time that a boat surprised its owner with other than bad news.
I have been writing Northwest Florida-based stories for some 35 years and, for three years or so, greatly enjoyed the opportunity to serve as the editor of Emerald Coast Magazine, especially so in the year since I moved back to Panama City Beach from Tallahassee. Recently, I turned over the Emerald Coast editorial reins to Zandra Wolfgram, who has begun her second tour of duty in that role. I edited this edition of the magazine, but it's all Zandra from here on out.
Meanwhile, I have been given an opportunity to focus more tightly on my duties as the editor of 850 Business Magazine.
Zandra is good people. She is a foodie and a fashionista who works hard and is a fine writer. She knows the Emerald Coast and its rhythms, people and tourism industry exceptionally well. You will like what she does with the magazine.
Now, needless to say, Zandra's circle and my circle do not coincide. And, from that space where they do not overlap, I will continue to write stories for Emerald Coast Magazine about people and their passions, especially those with a proclivity for the unpredictable.
See you on or near the water,
Steve Bornhoft