This Popular and Historic Part of the Emerald Coast is Celebrating its Centennial
Okaloosa County at 100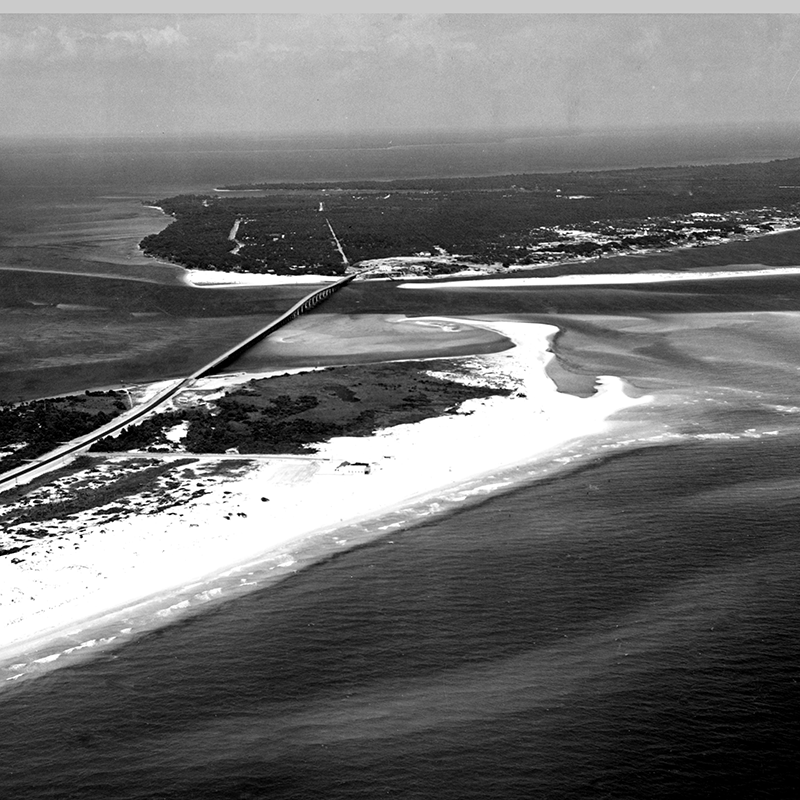 Okaloosa County, created by the Florida Legislature on Sept. 7, 1915, became the state's 52nd county and was formed from portions of Santa Rosa and Walton counties. Officials, businesses and various organizations are making plans to celebrate the historic milestone this fall.
County Commissioner Nathan Boyles said Okaloosa is steeped in a rich and diverse history worthy of celebration. He has a personal connection to this history: His Crestview law practice is set up inside a historic Standard Oil gas station built by state Sen. W.H. Mapoles in the 1930s. Mapoles was an important and influential figure in the birth of the county.
"I think it's an exciting time. We came from humble beginnings," Boyles said. "We have the fishing culture in Destin and that still exists, and in the north you have communities that grew up out of the lumber and turpentine industry."
Taking its name from the Choctaw word for "black water," Okaloosa has since become a shining star in the touristy Emerald Coast and is home to one of the largest military installations in the world. County officials are marking the centennial with a new logo that pays homage to this military connection. It features twin fighter jets over a beach.
"Okaloosa was revolutionized once we had the military take up roots here, and that's when Okaloosa began to grow," Broyles said. "That overlay makes our history complex — those various industries and activities that have propelled the county in different diverse directions the last 100 years."
Stories of hardy settlers, Indian wars, fishermen, starry-eyed entrepreneurs and a host of rough-and-tumble characters fill the rich fabric of Okaloosa history. Several different Native American cultures have called the area home since around 500 B.C., and their temple mounds and prehistoric middens (garbage dumps) are found on Choctawhatchee Bay and Santa Rosa Sound. The lives of these early coastal dwellers are profiled at the City of Fort Walton Beach Heritage Park and Cultural Center.
Local historian Brian R. Rucker wrote in "Treasures of the Panhandle: A Journey Through West Florida" that, later, American pioneers made their living fishing, farming, lumbering and harvesting turpentine.
Day-to-day living was rough by itself, but other troubles faced early white settlers in the 19th century. At first, Indian wars kept the region in turmoil. In particular, the Second Creek War in southern Alabama created aftershocks in the region following its bloody conclusion at Hobdy's Bridge in 1837. Bands of Creek warriors — defeated but undaunted — roamed parts of Northwest Florida, including what was then Walton County (founded in 1824). Raids and counter-raids made prospects for peace difficult, but by the end of May 1837, some 70 Creeks had surrendered and were taken west. However, the Second Seminole War still raged within the peninsula until hostilities ended in 1842.
The end of these wars opened the territory up to new settlement, and around 1845 the man whose name would later become synonymous with the Emerald Coast arrived here from New London, Connecticut. Leonard Destin and his descendants would become local legends as they fished and boated the coastal waterways around the town that bears his name.
But peace is fleeting, and in the early days of the Civil War, Union troops from Fort Pickens trudged through the Santa Rosa sand and set up a cannon opposite Camp Walton (located adjacent to a prehistoric temple mound) and shelled the Walton Guards camped nearby. Following that attack, Confederate Gen. Braxton Bragg — in overall command of defenses around Pensacola — sent an 18-pounder cannon to Camp Walton for protection. But the camp was later evacuated and its men sent to fight in Tennessee with the 1st Florida Infantry. The Camp Walton cannon is now on display at the Fort Walton Beach Heritage Park in the downtown historic district.
Change started to arrive in the Okaloosa County area early in the 20th century. One of the first hotels to pop up was the Gulfview Hotel, which opened in 1906. The Choctawhatchee National Forest was established in 1908, and much of it would be transformed into what we know now as Eglin Air Force Base. Meanwhile, Destin's successful fishing ventures attracted many other fishermen to this remote settlement. The first to arrive post-Civil War were the Marler family, then the Melvins. Captains John Melvin Sr. and Odom Thomas Melvin Sr. came to work for Leonard Destin Jr. in 1910 and settled in a tiny fishing village with the Destins and Marlers. Others would follow, such as the Jones, Woodward, Shirah, Maltezos and Brunson families.
Over time, charter fishing would take hold, new roads would be built and the "center of gravity" in Okaloosa would shift south to the coast. But that will change in the future as south-end enclaves are built out and developers look north once again, Boyles said.
"I think the focus will shift back to north Okaloosa County, and that has land to grow, which is necessary to drive economic development," he said. "I think the future is very bright. We're really just beginning to see the potential we have here for a community where people want to live, where there are jobs and economic opportunity, and we will continue seeing gains being made."