This Local Destin Teacher is Going Above and Beyond
Lisa Morris is Reading, Writing and Teaching to Reach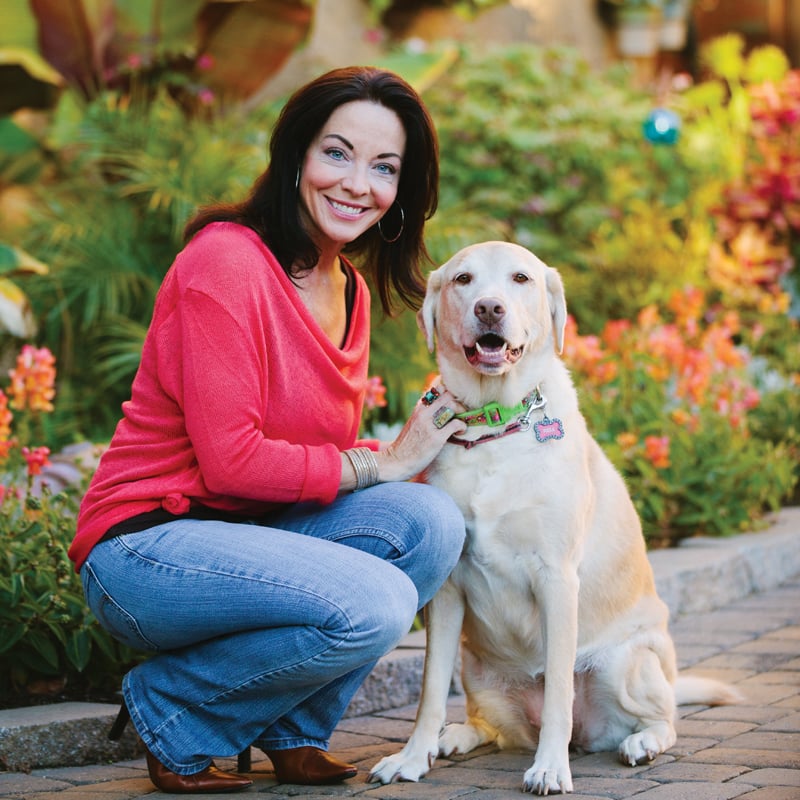 Lisa Morris is hardly a highbrow academic.
In fact, despite having published multiple books whose pages are packed with information on how to be more successful in the classroom and are, by design, tools for teaching teachers how to teach, Morris shows not the slightest bit of conceit. She teaches because she loves it, and she's figured out an effective, communicable formula for offering insight to her fellow teachers as they face a classroom full of students. Morris' words of wisdom impart a knowledge gathered during her 24 years of teaching — more than two decades of watching children broaden their horizons as they learn to read, to write and to find emotional connections with the world of words.
The outgoing, energetic teacher didn't start out with the intent of becoming a published author. Nor did she ever fancy herself an authority on teaching methodology. But she was experienced and passionate, and once Morris had the idea, she was off and running, filling every spare moment of her schedule between teaching her students and raising her children with writing notes and clipping articles, arranging and rearranging information that would ultimately make up the meat of her books, the first of which was published in 2011. Less than two years later, she wrote a second book.
Pure 7 Studios
Though Morris can nearly fill a shelf with her books, she says she's always learning something new about writing.
For a while, she focused more attention on getting a position at Northwest Florida State College as an education
instructor; but soon enough, the balancing act between her schedules at the college and teaching elementary students was no longer satisfying her drive, and Morris realized that it was time to return to the writing desk. For the busy single mother of two, the motive was far from anything resembling self-edification.
She's seen the way children change as they learn to read and write and reach greater levels of comprehension. She's seen the doors of those young minds open, and she recognizes the need to nurture that potential.
"I want my books to help teachers," explains the effervescent, 46-year-old Destin resident. "I've learned the importance of stressing perfection less and listening more," she says, realizing that she sounds a bit free-spirited in this approach. But there's a reason behind it. "That's when the kids started to do their best writing, but there are so many great future writers who aren't going to make it because they stress out too much and lose that joy. When you show them that they can write about things that they feel, it's amazing," she says with a bright smile.
Morris' passion for words is seemingly matched only by her passion for Labrador retrievers; for two years, she singlehandedly ran a rescue kennel in her native state of Georgia.
"I lived on a 50-acre farm, and we had enough kennels for 25 to 30 dogs at a time," she recalls. "I collected stories about the ones that I'll never forget," says the author, explaining the inspiration behind her book "One Life at a Time: A Rescuer's Memoir." "I'd recognize one of my Labs even now, all these years later. You never forget them –– and they never forget you," she says, her eyes dancing.
While she may be most proud of these tales, the titles to her credit are many, and her desire to write shows no sign of stopping. Having already released "Snippets: An Anthology of Small Moments, Scraps of Thoughts, and Bits of Advice"; "Awakening Brilliance in the Writer's Workshop"; and "RTI Meets Writer's Workshop," the cover art for her next book is already being discussed.
As she works on the next series of books, the blue-eyed brunette hopes to leave a legacy for learning –– teaching future generations by teaching her own.