This Flavor is Burning Up The EC
Sriracha!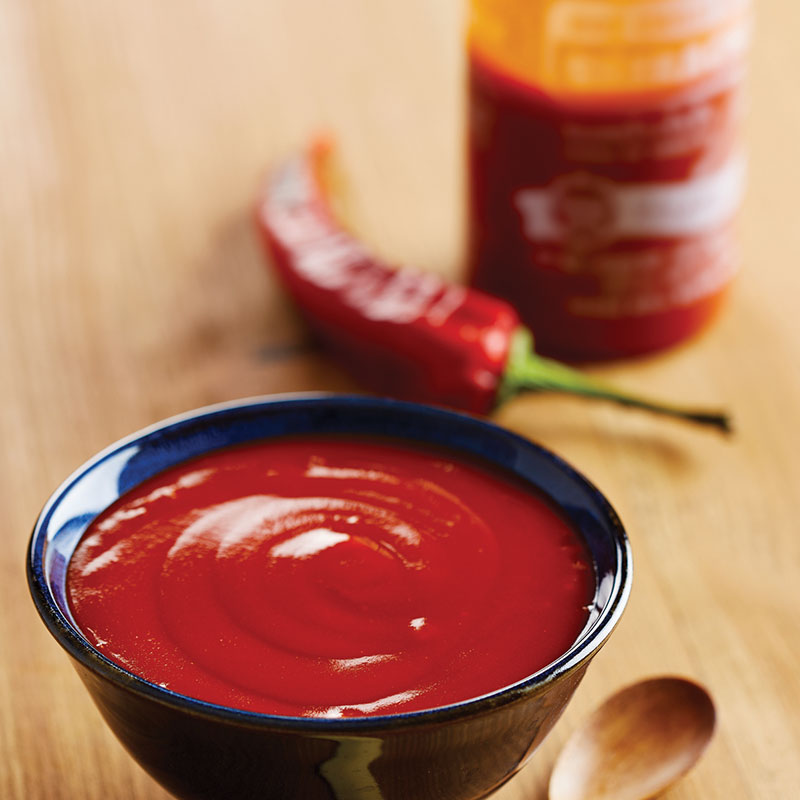 Sriracha!
As we approach Cinco de Mayo each spring, our appetite kicks up and we crave foods with a little heat.
Sriracha (see-RAH-jah) is haute hot food right now. Make that Thai hot. Some say the first version of this spicy sauce debuted more than 80 years ago in the small Thai village of Si Rachi, when Thanom Chakkapak made it for family and friends. It became, well, an immediate hot seller — the top in Thailand, in fact.
Here in the United States, Huy Fong Foods produces the most "rooster sauce," which you can find for $3 to $4 a bottle in Thai restaurants and Thai markets and grocers, as well as stores with imported-goods sections such as Whole Foods and World Market. You can also stock up on a whole host of Sriracha-flavored snack foods such as popcorn, peanuts and pretzels.
The sauce is made from sun-ripened chilies ground into a smooth paste along with garlic. Often it is conveniently packaged in a squeeze bottle so you can easily douse your dish with hot goodness.
Sriracha is excellent in soups, sauces, pastas and as an extra topper on pizzas, hot dogs, hamburgers and anything else to give it a spicy kick. Some heat-seekers even drizzle it on ice cream desserts for a fire-and-ice kind of deal. Now that's flaming good.