This Boots Was Made for Writin'
Panama City author emerges from a dark time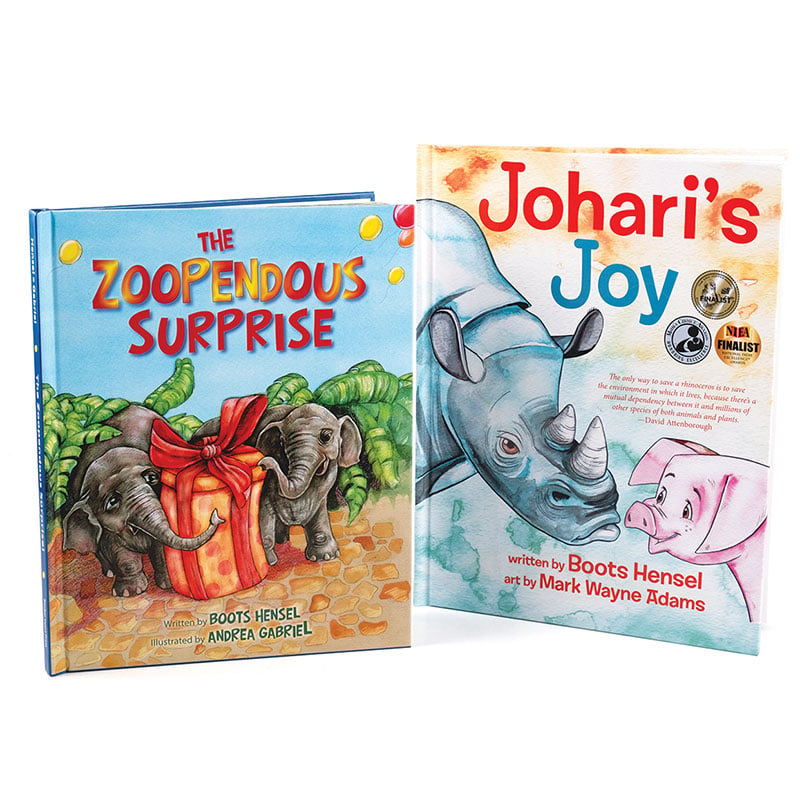 Born two months premature, Carol Hensel has been called "Boots" all her life. It started when her doctor decided to put casts on her feet to straighten them. With every centimeter Carol grew, she would receive a new pair of "boots." After a while, the doctor began to refer to his infant patient by her footwear. Carol has been "Boots" ever since.
She's as spunky as you would expect, given her nickname, and her cheerful disposition has served her well throughout her life — at no more difficult time than when her youngest daughter, Courtney, passed away at the age of 27 from the effects of cancer.
"I was devastated," Boots says. "I thought God had turned his back on me. That's when my sister-in-law called."
Boots' sister-in-law asked if she could write a book about Courtney. Initially, Boots agreed, but she soon realized that she needed to be the one to write her daughter's story.
"I think God knew that writing would lead me out of the dark place I was in," Boots says.
Courtney had been a zookeeper, so Boots decided that her first book would be a children's story that took place at a zoo.
"My daughter was 4-11," Boots says, "and when she got the job as a zookeeper, I asked her, 'Are you sure you want to take care of elephants?' and she said, 'I could be 6 feet tall, and if an elephant wants to squish me, it'll squish me.' She taught me that if it's at all possible, do what you love. Not all of us get to do something that we look forward to every day. But Courtney had that opportunity, and I do, too."
After conducting some research at the Little Rock Zoo in Arkansas, where Courtney had been employed, Boots prepared her first manuscript, "The Zoopendous Surprise," and began to send it to publishers. Pleasant Street Press quickly agreed to publish the book. The company went out of business some time later, but Boots was able to form her own publishing company, Kimber Court Press, through which she republished "The Zoopendous Surprise" and published, for the first time, her second children's book, "Johari's Joy."
Boots' favorite part of being a children's book author is reading to kids at special author events.
"I have puppets that I use, and just watching the kids' faces and listening to the questions they ask — they are just adorable. … We do little dances, and we pretend we're elephants or rhinos, and they're just the cutest little things. They don't care one iota who's watching and who isn't."
Currently, Boots is finishing up her third book, "Roscoe Turner: From Plows to Planes," which is a book for middle-schoolers.
"If you're a novice at writing, you learn as you go," she says. "It's all about your passion and your drive to see the end product."
Passion and drive brought Boots Hensel out of a darkness that seemed unbearable and into a new phase of life in which she is able to smile, laugh and, when the occasion permits, dance without caring one iota who's watching and who isn't.
---
Boots' Books
Boots Hensel is the author of three children's books: "The Zoopendous Surprise" (2009), "Johari's Joy" (2013) and "Roscoe Turner: From Plows to Planes" (forthcoming). "Johari's Joy" won the Indie Excellence book award, the silver medal for the Mom's Choice Award and was a finalist for the Eric Hoffer Award. Boots lives with her husband in Panama City.
The Zoopendous Surprise
Illustrated by Andrea Gabriel
Something exciting is happening at the zoo, and the Asian elephants are determined to find out what it is. They quiz the zoo's other residents, but no one will tell, because it would ruin the surprise.
Johari's Joy
Illustrated by Mark Wayne Adams
Johari is a lonely rhino, and Joy is a lonely pig. But can two so seemingly different animals become companions and friends?