There's No Retiring Style
Pitch the polyester and breathe a little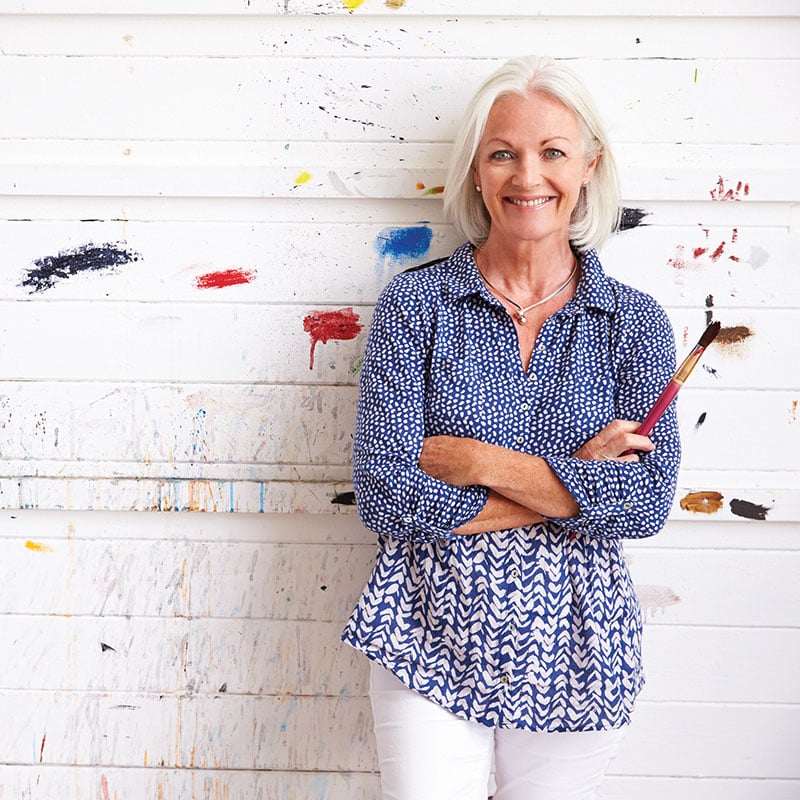 Unlike the days of yesteryear, the sartorial lines between age groups have been greatly blurred, and many of the "rules" that once dictated what was or was not acceptable to wear at a certain stage in life have been retired — which means there's a whole new way to wear your age without your age wearing on you.
There are certain articles of clothing that we naturally associate with aging. Take, for instance, the color-coordinated polyester pants and tops that seem to announce themselves as qualifiers for senior discounts. Such garments may have been en vogue when your mother became a grandmother; but just because there are little people in your life who now call you "Grandma" doesn't mean you have to dress like one. Think about the cut of your clothing and the material from which it is made. Find jeans that flatter your figure instead of hiding it, and wear tops and blouses that are cut well and modestly. They can still be trendy pieces without looking as though you've raided a teenager's closet.
Footwear can be incredibly aging; so while you're keeping comfort in mind, also remember to look at the style of the shoe. Neutrally colored shoes with chunky, clunky-looking soles can easily cross into orthopedic shoe territory, while more streamlined silhouettes with some extra embellishments or trendy design elements added to them are an easy way to put some spring in your step and make you feel young again. 
People who once took pride in seeing 20/20 may start to notice a change in their eyesight as they grow older; but just because you've reached the age of maturity doesn't mean wearing glasses has to be a hassle or your eyewear can't be fun. Use those frames to your advantage and make them an accessory. And be sure to explore your options in some of the trendier shapes and colors!
Bowties are making a big comeback, so if you're a silver fox, play up your classic sense of style the same way you did when you were younger. You'll look timeless and sharp, and that's an attractive quality that never gets old.
Who says that getting older means giving up style? With trendy pieces perfect for the senior set, hitting 50 can be a thing of beauty. So dress well, and live every single moment of your silver years to the fullest. After all, you're never too old to let your personality come out to play
Silver Fashion
Here are just a few of the retailers who offer fashions — and many times discounts — that help seniors stay on trend:
Banana Republic
Silver Sands Premium Outlet
Beall's
Destin, Pensacola and Panama City Beach
Belk
Destin Commons
Clarks
Silver Sands Premium Outlet and Cordova Mall
Dress Barn
Destin and Cordova Mall
Kohl's
Pensacola, Panama City Beach, Fort Walton Beach
Ross
Destin, Cordova Mall, Panama City Beach
Stein Mart
Cordova Commons, Paradise Key at Kelly Plantation
TJ Maxx
Fort Walton Beach, Pensacola, Panama City Beach
Today's boutique
Destin
Scout
Pensacola
Wells Vision
Destin