The Winds of Grayton Stir Up History
Snowbird Michael Lindley, inspired by a local village and its history, writes third novel set in Grayton Beach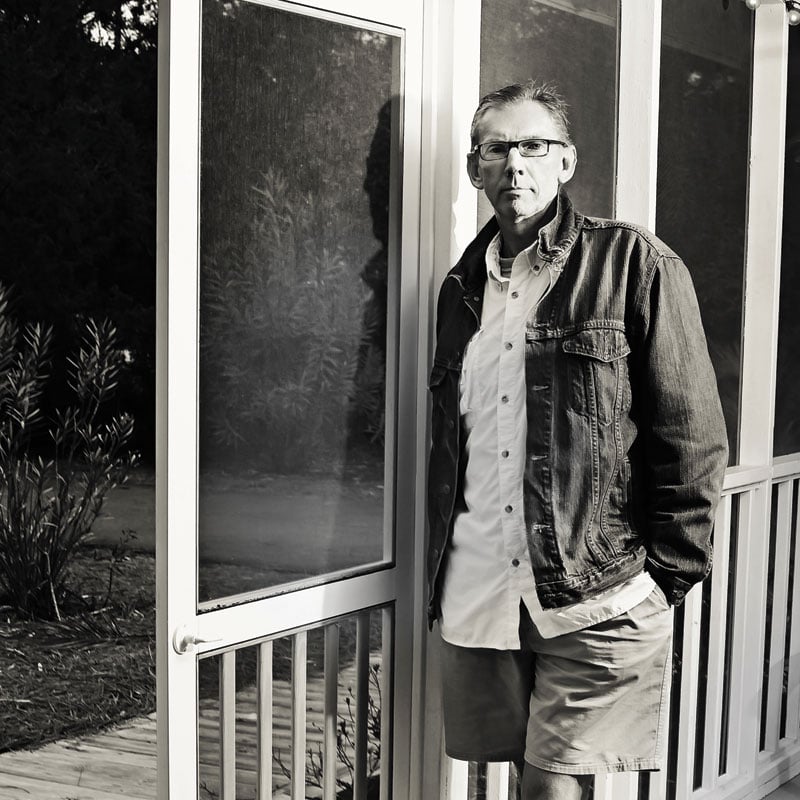 History has always fascinated Michael Lindley, and for his 50th birthday he was transported back in time to who he had been in college, an aspiring author. He wasn't given a time machine, but a "wake up call" instead.
"I had started several books back in college, but a career and other pressing responsibilities put that on hold," Lindley, a 25-year veteran in the marketing and advertising sector, said. "But that magic birthdate got me serious about that again."
That turning point had him picking up where he left off, a cottage in Michigan that had been in the family for about 100 years. This cottage and the nearby boatyard became the setting for his first published novel, "The Seasons of EmmaLee," and led readers on a tale of love, betrayal and the social class issues of the early 1900s. The pages enthralled readers, making it a regional bestseller, and it was followed with a sequel, "On Past Horton Creek."
His latest novel, a departure from his first story line, takes place in Grayton Beach, Fla., more than 1,000 miles away from that cottage, and is aptly named, "Grayton Winds."
"With my first two books, I started with an interesting place and an interesting history," said Lindley, now 58. After 20 years of vacationing on 30A with his wife and two children, Grayton fulfilled both of those things, as well as provided better fishing than his home in Michigan, a feat Michael didn't think was possible.
"I really fell in love with the area and learning about the history," Lindley said. "The Prohibition era strongly influenced Grayton Beach, and there were legends of gangsters and moonshiners."
Such tales were spun into Lindley's story about a World War I veteran who, on his 85th birthday, reminisces about lost loves in France and his escape from an illegal family business of liquor trading in Atlanta during the 1920s. But the winds of Grayton Beach tie it all together.
"Grayton has one of the oldest histories and one of the most interesting," Lindley said. "The Zoo Gallery used to be an old hotel, and a lot of the scenes in the novel take place there."
Lindley said he likes to write about places he knows, having lived in France, Atlanta and now Florida part of each year, but the history of the place is his passion.
"There is no such thing as a time machine, but the pages and words can take you back," Lindley said.
"Grayton Winds" was published in January 2012 and is available for purchase at The Hidden Lantern Bookstore in Rosemary Beach and Sundog Books in Seaside, as well as with online retailers.
The magic of birthday number 50 hasn't worn off either as Lindley is traveling back to the Civil War in order to set the stage for his next novel. But first take the time to catch up on some reading and local history with "Grayton Winds."
An excerpt from "Grayton Winds":
As I sit on the deck of our house along the beach, the curve of cloudless sky stretches to the far horizon with nothing to stop the push of the outgoing tides and winds for a thousand miles. The brilliant white sand and storm-swept live oak nestled through the dunes, give a sense of wild timelessness. Between lapses where I've dozed off for a time, I've found the memories of this place coming back to me in rushing swells of joy and regret. I first came to these quiet shores nearly sixty years ago as a young man searching for something new in my life. Behind me were the scars of war and lost love, and bitter memories of a family mired in deceit and corruption.
I close my eyes against the glare if the late morning sun and think back again on all that came to pass in those early years after the first war in France, and the people and events that led me to this little town of Grayton Beach along the northern Gulf Coast of Florida.