The Trocks Infuse Ballet with Comedy
You know what they say, laughter is the best medicine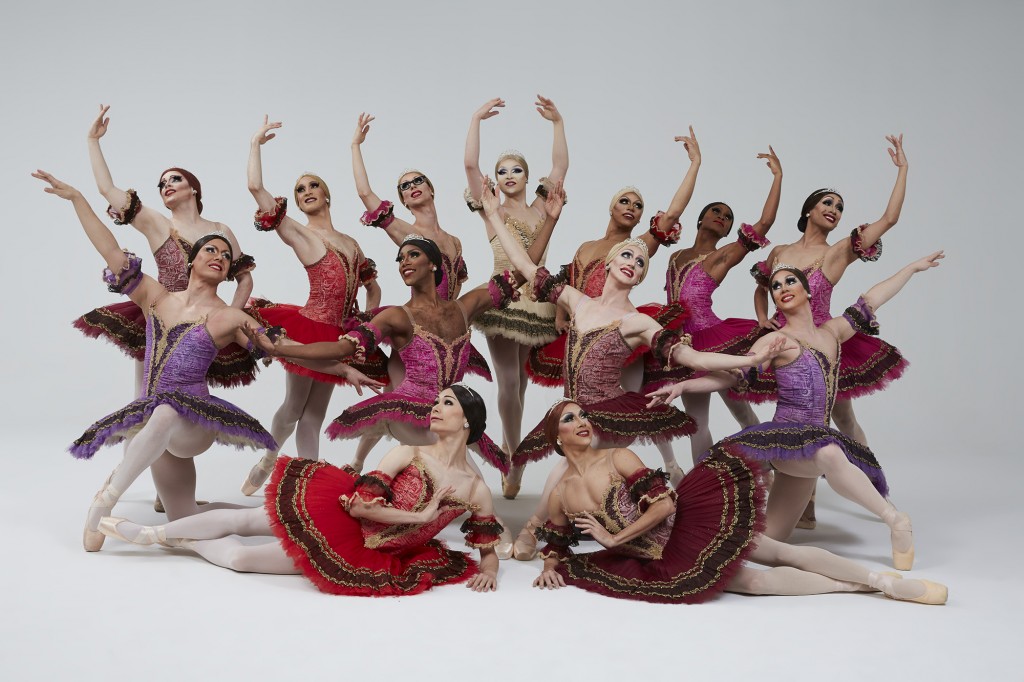 As its ballet master, Raffaele Morra watches performances of Les Ballets Trockadero de Monte Carlo surrounded by audience members and immersed in their laughter
and applause.
For 16 years, he was a dancer with the company, absorbed by his roles when the lights came up.
These days, seated out front, Morra said, "I am reminded that I am part of something really important. Come to a performance and, for about two hours, you forget all of your troubles. It's good medicine."
An all-male drag troupe, the New York City-based Trocks, as they are informally called, were established in 1974, just five years after members of the LGBTQ community clashed with police in Greenwich Village in the Stonewall Riots and spawned a civil rights movement.
The company's mission, Morra said, was then as it is today: "to entertain people through the freedom of expression and the freedom of being ourselves."
Morra trains dancers, warms them up prior to performances and sees to the company's repertory, which ranges from Tchaikovsky's "Swan Lake" to "Stars and Stripes Forever" with music by John Philip Sousa.
While he is inflexible about steps and choreography, he encourages dancers to arrive at their own interpretations of their characters.
That latitude allows for comedy that also is achieved, Morra said, through gestures, facial expressions and the exaggeration of movements.
"We put every style under a loupe and build humor into the choreography," Morra said. "It gives our shows a lot of energy."
The Trocks attract people who might not otherwise attend a ballet, serving as their introduction to the art form and, many times, leading them to later see traditional performances.
They will be in Tallahassee on Feb. 8 as part of Florida State University's Opening Nights series of live performances.
The audience can expect a show both hilarious and technically strong.
"We are dancers, after all, who spent many years in ballet schools trying to achieve perfection in the steps," Morra said.
"Our challenge is to maintain the refinement of a ballerina while allowing for powerful male jumps and turns."
Morra recalled a performance that exhibited the combination of masculinity and femininity in unintended fashion.
A dancer in a full-length dress performed moves so robustly that he ripped his costume down the back, revealing the pink flowered panties he wore beneath.
Given the nature of Trocks performances, however, he was able to take the wardrobe malfunction in stride.   
opening nights at fsu 222 s. copeland st.  |  (850) 644-7670  |  OpeningNights.fsu.edu/events