The Thoroughly Modern Ruthie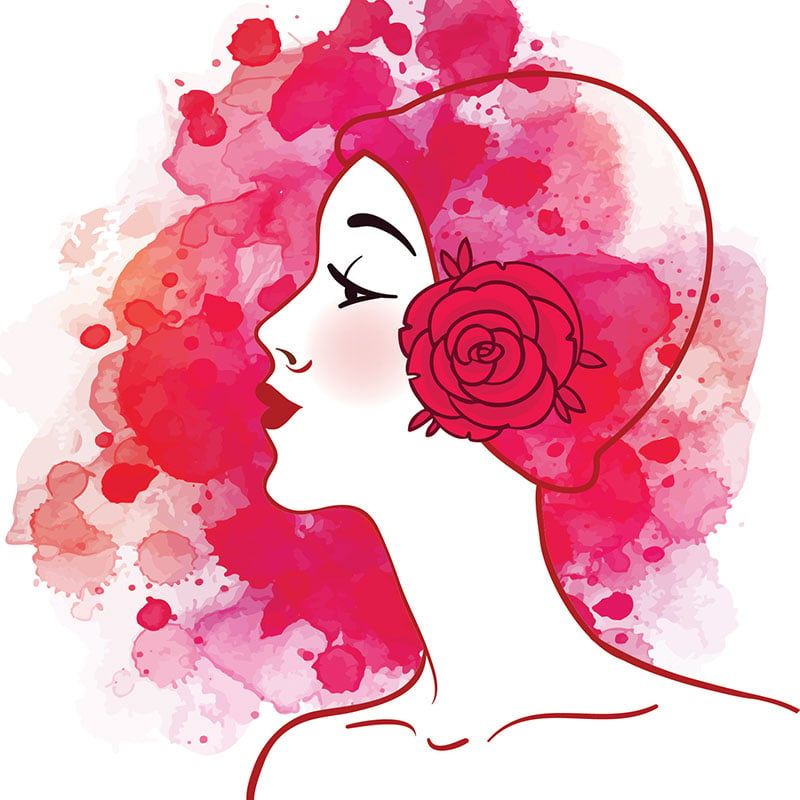 My grandma, Ruth Harris, was born in 1903. She used to tell a story that happened in the 1920s, as follows:
It was the custom for unmarried young ladies to have long hair, which was always worn down. After marriage, they would pin it up in a more matronly top twist deemed appropriate to a married woman.
In 1922, when my grandmother was 19, she worked up enough courage to ask her father if she could get a haircut that was becoming popular at that time called "the bob." (Her mother had passed away when she was a baby.) He was a well-to-do businessman in the small northern Michigan town of Benzonia. He was horrified at her request and sternly denied it.
Grandma had inherited many fine china and silver items from her mother, which were safely tucked away in her hope chest. She courageously defied her father's edict and sold a china pitcher for haircut money.
After she left the hairdresser, she proudly walked home and waited for her father to arrive home for supper. She became nervous to the point of her hands sweating. As was customary, the door opened at 5:15 p.m., but instead of greeting him as usual, she remained in her room trembling with fear. Dinner was called and she was terrified to go to the table.
Finally, she went to the dining room and sat at her place. Great Grandfather stared at her in horror! She cried and was soundly reprimanded, and her punishment was severe indeed. She wasn't allowed to sit at the table when her father was present for a month. But she didn't care because she was one of the first to get a bob in her neighborhood and was the talk of the town!
You could say that she was thoroughly modern.
---
Our guest author is enjoying retirement, especially time with her grandchildren, in Northwest Michigan, where she was born and raised.