The Next Time You Feel Like Trying
Draw strength from the examples of two outstanding Emerald Coasters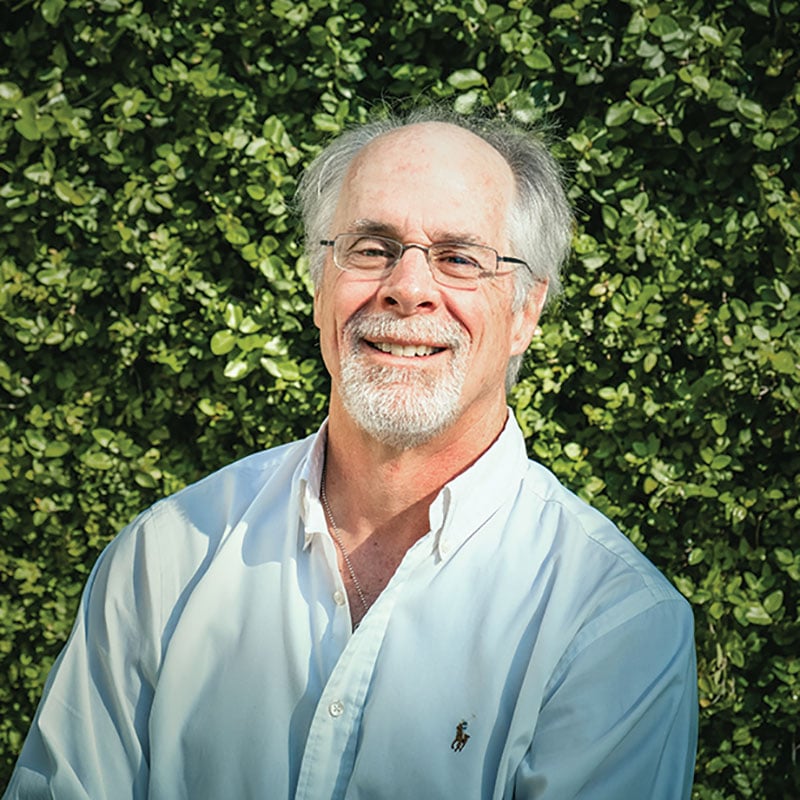 Susan Davis is a product of unlikely circumstances.
She was a child of 4 when her father was awarded custody of her. That, alone, was unusual. Even more so was Dad's preparedness to serve Susan as both father and mother.
He escorted her to mother-daughter events. He took a run at becoming a Brownie troop leader, but the local Girl Scouts Council was not ready for that. But he tried, and Susan never has forgotten that.
Dad died Aug. 13. He worked for much of his life making ends meet by performing odd jobs, he taught his daughter about courage, care and compassion, and he instilled in her the belief that "no matter how hard something appears to be, you have to try."
That advice has carried her a long way. It was powerfully reinforced when Susan was a first-year nursing student. Because she registered for classes late, she was unable to avoid a teacher, Miss Kischak, whose reputation for toughness preceded her. Kischak was retired from the U.S. Army and "could have been, probably was a drill sergeant," Susan said.
At the end of the term, Susan had an 89.7 average in Kischak's class and she appealed to her teacher to round the score up to 90, which was good for an "A." She might just as well have put her shoulder into a skyscraper. Kischak didn't budge.
Susan recalls that Kischak said to her, "If you had tried just a little bit harder, you would have had an 'A,' and our patients deserve nothing less than our best efforts."
Never again would she stumble for the lack of trying — but she would fail many times for having tried.
Today, she is the president and CEO of Sacred Heart Health System. She has done important work in Connecticut and Florida in the area of patient safety, applying "principles of high reliability," gleaned from a nuclear engineer, to hospital settings.
And, over time, she has learned not to shrink from taking risks, but "to fail forward and fail often. If you don't take a risk, you won't fail and you won't learn from your failures. And I've learned a lot."
Constructive failures, I will submit, arise from trying for the right reasons and investing honest effort. They result from strivings stimulated by unselfish motives including desires to improve ourselves so that we might better serve others and make a bigger and better contribution to the world we know.
I consult Aristotle from time to time and his timeless contribution to civic discourse, On Rhetoric. Therein, as part of a discussion of the means of persuasion, he distinguishes kalon (or virtuousness) from shamefulness. Virtue, Aristotle writes, includes justice, courage, self-control, magnificence, magnanimity (producing benefits for others), liberality (generosity with money), gentleness, prudence and wisdom.
If, in trying, our pursuits are virtuous or are aimed at virtuous results, we can gain by failing and by understanding what separated us from success and, then, equipped with what we have learned, reapproaching the goal. If the striving is not virtuous, we can hope to learn only that it does not warrant repeating.
Susan Davis is a virtuous person.
So, too, is Bruce Cheves. Both are testaments to trying.
Newly arrived in Northwest Florida and adrift, Bruce (see story on page 112) landed a job as a greenhorn on a charter boat 40 years ago and made the most of it. He's been "decking" ever since.
Along the way, he stepped up to an empty microphone at the old Destin Shark Tournament and, with his easy manner and gift for banter, made the weigh-in far more lively than it had ever been before.
Now, given his many years of service as weighmaster at the Destin Fishing Rodeo, Bruce has a day named after him, proclaimed by the City Council. It will be celebrated this year on Oct. 16, midway through Rodeo month, at the docks at AJ's Restaurant.
All because he stepped up to the mic. All because he had the temerity to try.
And, as Bruce would tell you, if you miss a fish, you don't put up your rod. You re-bait and try again.
Best,
Steve Bornhoft
sbornhoft@rowlandpublishing.com
---
Are you passionate about Northwest Florida coastal living? Share your story by using #inspiredEC.