The Eternal Optimist
An unflappable father inspires his son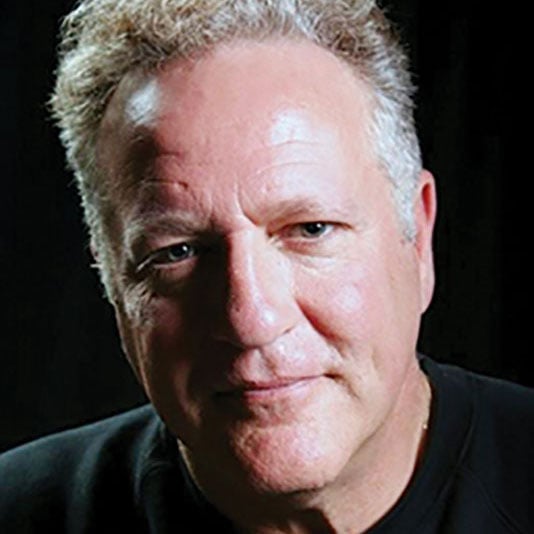 In the river behind my parents' Daytona Beach home, there's an artificial reef made entirely of blueberry pancakes.
My father always got up early on Sunday mornings and got busy in the kitchen. By the time my three brothers and I stumbled downstairs, the giant stack of pancakes had already been layered. Holding his spatula like a scepter, he would proclaim, "The world is like a mirror reflecting what you do — when you smile at it, it smiles right back at you."
Seriously. He said it every time.
Dad making blueberry pancakes was as regular as the sunrise, and over the years I've come to understand the importance of the ritual, even if the actual pancakes were tough to choke down. I never had the heart to tell my dad I didn't like his pancakes, because he got such a thrill making them. So I always slipped out and fed the fish.
Everything I know about optimism I got from Dad. He's a lifelong Chicago Cubs fan. Over the first 90-plus years of his life, the team never won a World Series, but each spring he was convinced that this was going to be the year. There never was a February when I didn't hear, "I really like this team. I have a good feeling about this year." His baseball heart was broken summer after summer, but by the next spring he was always 9 years old again and full of hope.
Recently, he was rushed by ambulance to the emergency room with a bleeding ulcer. When I finally was able to talk to him hours after his surgery, I nervously asked how he was feeling. "Great," was his response, because "great" is always his response. If he had a railroad spike in his head, he would say, "Look, son, I've got another place to hang my shirts." His life glass is always half-full.
Optimism was just one layer of the real lesson my father taught me. The real lesson was that being a good father was job one. Everything else in life fell in line after that. You would need a calculator to compute the number of parenting mistakes I've made, so I think we can eliminate "World's Best Dad" from any of my future T-shirts, but I'm pretty comfortable knowing my dad's most valuable lesson was learned. Nothing is more important to me than my boys, and it fills my heart to know they know that.
I've never met Steve Hart, but I'd like to. I saw on Facebook how he drove across town on a Tuesday morning to pick up Darius, his 5-year-old boy, from school. He made the trip because a tractor was going to be digging a big hole in their backyard for a pool, and he didn't want his son to miss the big dig. For a 5-year-old boy, a tractor digging a hole is as good as it gets. Steve wasn't going to make the evening news, but it was a pretty cool dad move.
In 1894, on a green field in Tallahassee, David Hanselman's great-grandfather shot a deer with his Marlin rifle. Last fall, on a green field in Tallahassee, David's son, Trevor, shot his first deer with his great-great-grandfather's Marlin rifle. David understood the importance of sewing together the fabric of time and knew that one day Trevor would understand the depth of what his father had done. Connecting his son with his great-great-grandfather was a pretty cool dad thing to do.
I've come to understand that being a great dad isn't about doing great things, but a collection of a thousand good ones, like making sure a tractor digging a hole isn't missed or dusting off an old rifle.
Or maybe just waking up early to make blueberry pancakes.
Gary Yordon is president of the Zachary Group in Tallahassee, hosts a political television show, The Usual Suspects, and contributes columns to Tallahassee's daily newspaper, the Democrat. He may be reached at gary@zgroup.com.