The Destin Charity Wine Auction Foundation to Host 15th Anniversary Auction
Patrons Packages to go on sale Monday, December 2 at noon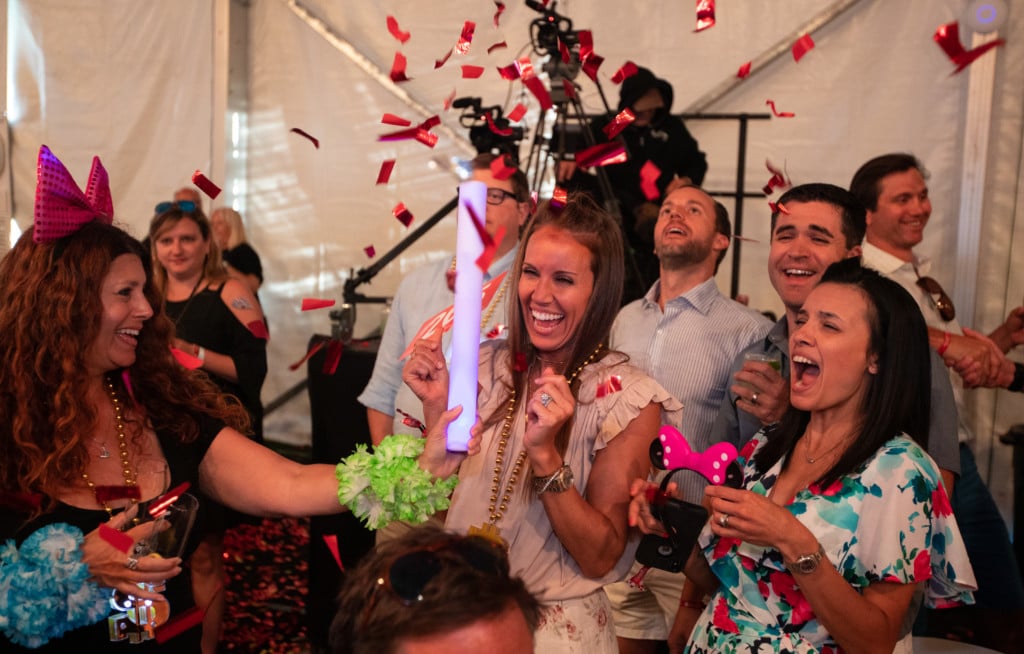 Destin Charity Wine Auction Foundation (DCWAF) is pleased to announce the details of the 2020 Auction weekend, hosted April 24-26.
Advanced pricing for Patron Packages starts at $2,300 per couple and will go on sale to the public Monday, December 2 at noon online at http://www.DCWAF.org.
Currently ranked number four, DCWAF has been listed among the "Top Charity Wine Auctions in the U.S." by Wine Spectator Magazine for the last seven years.
Now in its 15th year, the annual Destin Charity Wine Auction connects wine enthusiasts with preeminent winemakers to help children in need in Northwest Florida.
Following last year's record-breaking auction, DCWAF donated $3 million to 16 local children's charities; a number they hope to surpass this April.
In celebration of its 15th Anniversary, this year's auction will feature a powerhouse line-up of vintners from around the world including Daou Family Estates, Dakota Shy, TOR Wines, Marchesi Antinori, Barnett Vineyards, Purlieu Wines, Fisher Vineyards, Lokoya, Brewer-Clifton, Law Estate, VGS Chateau Potelle, Domaine Serene, Dunn Vineyards, Joseph Phelps Vineyards, DeLille Cellars, Rudd Oakville Estate, and many more.
All confirmed vintners and celebrity chefs are listed online at DCWAF.org/pairings. More vintners and chefs will be released in the coming months as the auction approaches.
"All of us associated with the Destin Charity Wine Auction Foundation are excited about the vintners, chefs, and hosts for this year's dinners. We owe so much to those who created DCWAF 15 years ago and these wonderful dinners are a testament to their vision. What started out as a group of friends and wine lovers getting together for wine dinners has grown to become a major force for great work in our community," said DCWAF President, John Russell.
Patrons attending the Destin Charity Wine Auction can expect a weekend filled with exclusive wines and excellent food from a variety of celebrity chefs beginning Friday night, April 24 with the patron dinner experience.
Each year, patron dinners are hosted in the most exquisite homes and restaurants on the Emerald Coast. Each dinner features a nationally recognized chef paired with world-class vintners.
This evening provides a unique opportunity for patrons to interact with fellow wine enthusiasts while enjoying innovative cuisine and the world's best wines.
Each dinner benefits one of Destin Charity Wine Auction Foundation's 16 partner charities.
The Destin Charity Wine Auction is the main event of the weekend, beginning at 1 pm on Saturday, April 25.
The Reserve Tasting and Live Auction are held under an air- conditioned tent at Grand Boulevard Sandestin Town Center. The event will feature distinctive wines from internationally acclaimed vintners, poured and paired with cuisine created by a selection of the area's top local restaurants.
The Reserve Tasting is accompanied by a silent auction with some super silent offerings featuring wine, autographed large format bottles, art, and more. The event culminates with a high-energy live auction, which includes rare and distinctive wines, spectacular trips, and other incredible one-of-a-kind items.
The Destin Charity Auction is hosted each year in conjunction with the South Walton Beaches Wine and Food Festival, which also takes place in Grand Boulevard Sandestin Town Center the same weekend.
Guests attending the auction will also have the opportunity to attend the festival on Sunday afternoon.
In its sixth year, the South Walton Beaches Wine and Food Festival boasts over 800 wines available to taste along with a diverse selection of bites located in the Culinary Village that deliver a world-class wine experience to each guest throughout the weekend.
To learn more about the Destin Charity Wine Auction Foundation and the ultimate wine weekend in South Walton, visit http://www.dcwaf.org.