The Arts Live Here: Valerie Goodwin
Sharing a few of her favorites and what she hopes to be remembered for.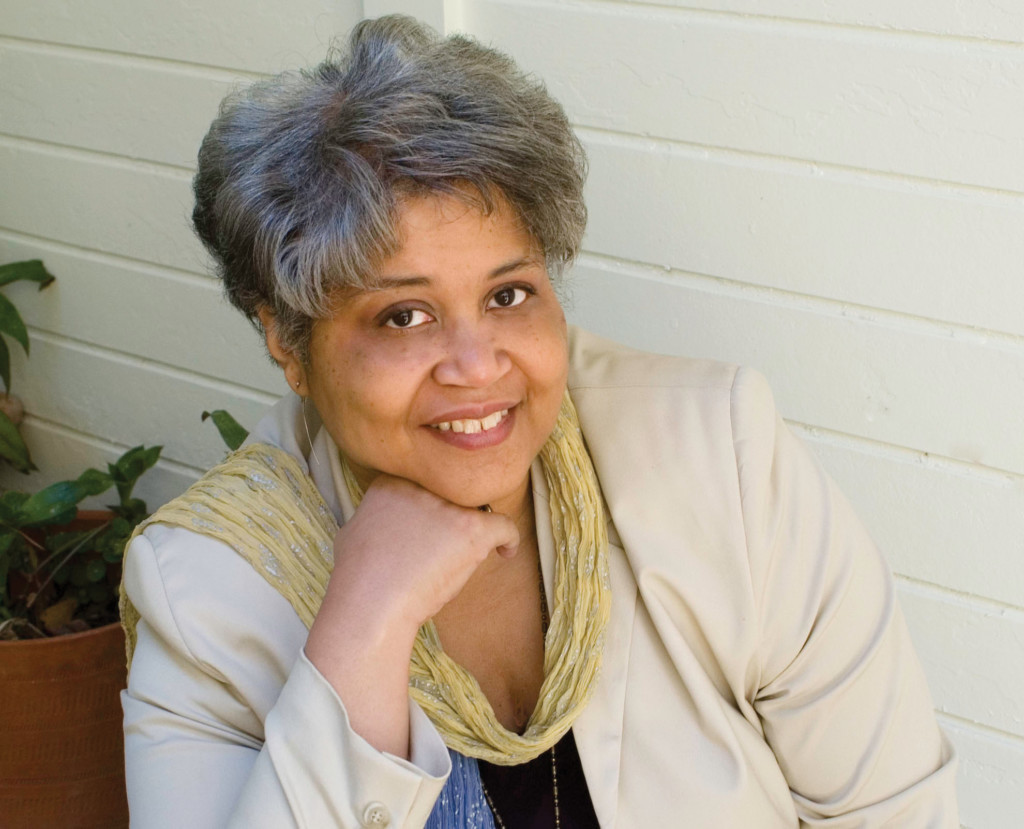 Valerie S. Goodwin is a wife, mother, author, artist and college professor who began designing and making art quilts in 1998.
Her work as an artist uses architectural elements such as built forms, city grids, mapping and composition as a source of inspiration.
Her pieces are part of a continuing investigation of ideas that focus on geometric relationships, patterns and ordering principles found in architecture.
What is necessary for your creative process?
Thinking, planning and sketching — searching for that "aha" moment when you know you're onto something.
This process involves hard work, bravery, serendipity and going on a journey where sometimes the exact destination is not apparent. I enjoy the process of designing, improvising and finding connections.
What music is playing in your car?
I am now listening to Senator Kamala Harris' playlist on Spotify.
I love her selection of R&B, hip-hop, jazz, gospel and reggae. It gives me a positive connection to both the music and a powerful political figure that I admire.
What is the last book you read that had an impact on you?
"The Warmth of Other Suns: The Epic Story of America's Great Migration" was absolutely masterful. It connected me to my family's own story of migration to the North in search of better opportunities for African- Americans.
It's time for dinner; what are we going to eat?
Quiche, salad, a few chips and cold brewed mint iced tea.
If you were trapped in a TV show or movie for a month, which would it be?
I'd love to be trapped on the Netflix show "The Get Down." It's a fun, heart-warming story of the waning days of disco and the early days of hip-hop.
What superpower would you like to have?
Invisibility. There's a lot happening in our country these days and I'd like to get first-hand knowledge of it without being detected.
What have your learned from failure?
It's all right to make mistakes as long as you make them quickly AND learn and grow from them.
What do you hope you will be remembered for?
I've included a quote I'd read by Maya Angelou some time ago. "I've learned that people will forget what you said, people will forget what you did, but people will never forget how you made them feel." Maya says it better than I can!
Want to learn more about Valerie? Visittallahasseearts.org/artist/Valerie-S-Goodwin to learn more about Valerie and over 950 artists of all creative disciplines in our Artist Directory.
Visit TallahasseeArts.org for a complete list of arts and cultural events, public art, arts education and more on the Tallahassee Arts Guide.