Stewby's Seafood Shanty Expands to Crestview
Local family-owned and operated restaurant opens third location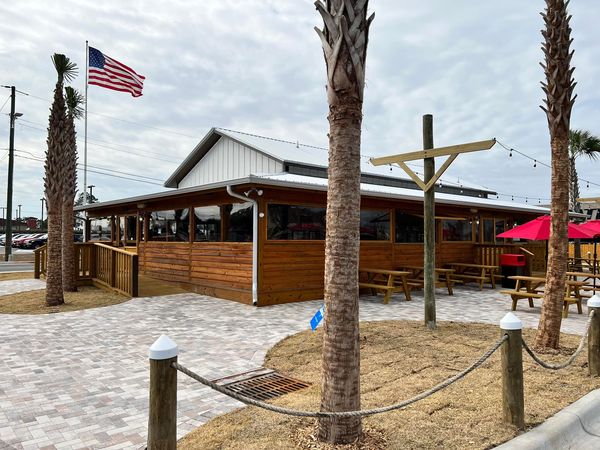 Crestview just got its "sea legs."
Restauranteur Stewart Taylor has expanded its family-owned and operated business by opening its third Stewby's Seafood Shanty at 4120 S. Ferdon Blvd. (State Road 85 between the Ford Crestwview and Allen Turner Chevrolet dealerships.)
Like its sister locations, the 100-seat restaurant is painted a crisp white with cheery red trim. It is wrapped with a rustic deck and topped with a silvery metal roof. Stewby's is a casual, walk-up seafood joint — fried shrimp "samwiches" is menu specialty. If you are looking for fancy finishes, you won't find them here, but you will find a clean and welcoming spot — with fresh seafood at an affordable price.
The original Stewby's opened in 2011 on Racetrack Road in Wright and the second restaurant along with a Stewby's Steamer & Market opened at 235 Santa Rosa Blvd. on Okaloosa Island in Fort Walton Beach.
The restaurant is modeled after a former family restaurant called Sam's Oyster House, established in the 1960s by local Sam Taylor, which was originally located in Fort Walton Beach at the foot of the Brooks Bridge under large live oak trees (where the Paradise Shopping Center is now).
At the time, it was the "go-to" seafood restaurant in town for locals and visitors alike.
You could argue that Sam's paved the way for most of the seafood restaurants in Fort Walton and Destin today. "Most are modeled after Sam's casual atmosphere and menu, however, these restaurants don't have what I have, and that is my father's vision — and most importantly his recipes," Stewart Taylor said.
In a social media post last week Taylor said, "Our first week in Crestview and the response from the locals has been very welcoming. We've had a few hiccups, but overall things have been very smooth. The new crew is learning fast and doing a fantastic job. Ticket times are averaging 10 minutes and traffic issues are almost nonexistent."
The Crestview location is open 10 a.m. to 8:30 p.m. Sunday through Thursday and 10 a.m. to 9:30 p.m. Friday and Saturday. It has a drive-through and is offering delivery via delivery.com. You can also order online.
The Okaloosa Island Market is offering a Steamed Royal Red dinner with one pound of steamed shrimp, corn, potatoes and sausage for $16.99. Call ahead for pick up.
Learn more about the Okaloosa Island location here.
Learn more about the history of Stewby's Seafood Shanty here.