Spring Cleaning Your Wardrobe
Minimalize your closet for a fresher, more fashionable you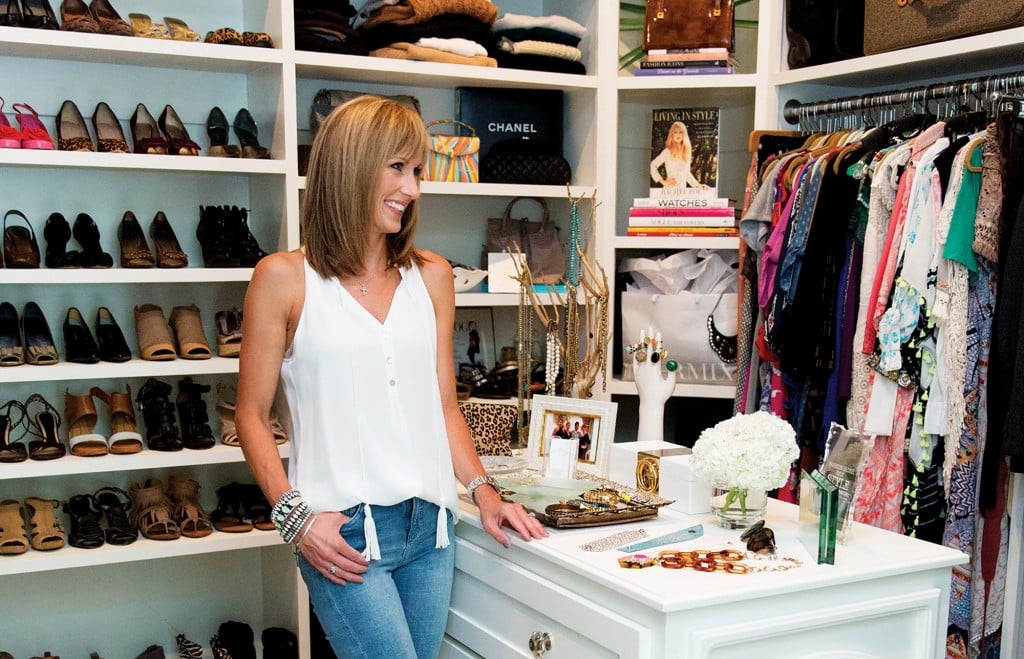 Without fail, says personal stylist and wardrobe editor Amy Giles, there are two things we do in our closets every day: get dressed and get undressed.
"I believe a well-organized and well-managed closet can truly set the tone for your entire day," Giles stresses.
"When you can easily find the pieces you're looking for, you feel like you're in control. If your space is in disarray, there's a good chance you'll carry that feeling with you."
Instilling that fashion confidence in her clients is what Giles' business, Wardrobe Made Simple, a service offering wardrobe remodeling, closet clean outs and personalized fashion tips, is all about.
But while taking back control of one's wardrobe can be as easy as purging old, space-hogging pieces and welcoming new, fashion-forward apparel, sometimes, Giles says, it involves renovating the actual closet space, because "if you can't see it, you won't wear it."
For those looking to optimize their storage space before remodeling their wardrobe, Miramar Beach-based Closet Solutions Florida, which serves the Gulf Coast, is devoted to improving lives through smart storage designs.
"Having a designated place for each article will transform the space and provides our customers with a simplified and more organized lifestyle," says Closet Solutions lead designer, Bronwyn Landis. "Utilizing every inch of useable space gives our customers the opportunity to transform their home and live life more efficiently."
Landis will first assess your space by measuring the entire area and taking inventory of the volume items you wish to store.
Adds Giles, "There is no magic number of items you should own. Some prefer capsule wardrobes of strictly staple pieces, while others are well-traveled or like to stock up on trends and have something different for every occasion. Both are fine."
Landis' job is to create the best design that will maximize your space. She works closely with clients to select finishes, colors, and textures to customize the space based on their aesthetic preference. 
"From utilizing crown molding, to selecting decorative hardware, the customer gets a say in every detail," says Landis.
"We have dozens of options: accessories and door fronts, solid, woodgrain and textured melamine materials, and so much more. We can add doors, drawers or use baskets for an easy grab-and-go. Every bit of the design and details are the perfect touch to suit your needs."
One of Landis' favorite design solutions: "Some of my favorite ways to make more room for clothing is by adding drawers, as it frees up shelf space while also conveying a tidy, organized appearance."
She has noted that, as of late, customers are particularly "loving mixing flat and slanted shelves for a more customized shoe arrangement. It allows ample space for storage and gives each item their own specific home in the closet."
In designing a space for women and men, Landis says, the process is the same, only the closet space is split accordingly to ensure functionality.
"Women tend to need more space, extra drawers and additional long hang," Landis says.
"For a shared closet, I like to split the sides with drawers and a countertop. It separates the closet, but is very aesthetically pleasing, while also providing additional storage space."
Enter Giles, whose three-step process — evaluate, edit and clean out — is key to effectively reclaiming your style identity and optimizing your space.
"Through your wardrobe evaluation, I get to learn what your personality is," says Giles. "I come to your home and ask key questions to learn how you spend your time, which helps me assess what in your wardrobe you need to keep and what you get rid of."
One by one, Giles will ask you to consider each item in your closet, and why or why not you're wearing them.
(Think less of the crude, toss-out method of Stacy and Clinton in TLC's "What Not to Wear," and more of a helping hand guiding you toward your own flair.)
"In a true edit, I like to use the Marie Kondo method," says Giles.
"What she basically says is that if it doesn't bring you joy, get it out of your life. This can be very hard for some people to do, and it's why I'm happy to be there to help you through it."
Giles will help organize your inventory in five piles: keep, mend, donate, consign and throw away.
Laying it all out, Giles finds, is often intimidating and even scary for some clients. But, Giles says, the editing and styling process is a "judgment-free zone."
"I try to be as positive and encouraging as possible and make sure you know my mission is to build your confidence and help you feel fabulous about yourself and your wardrobe selection. Taking back your closet is simple."