Shawn Somerset Brings Native Touch to Trebeaché Cocktails
A surprising new take on classic tequila favorites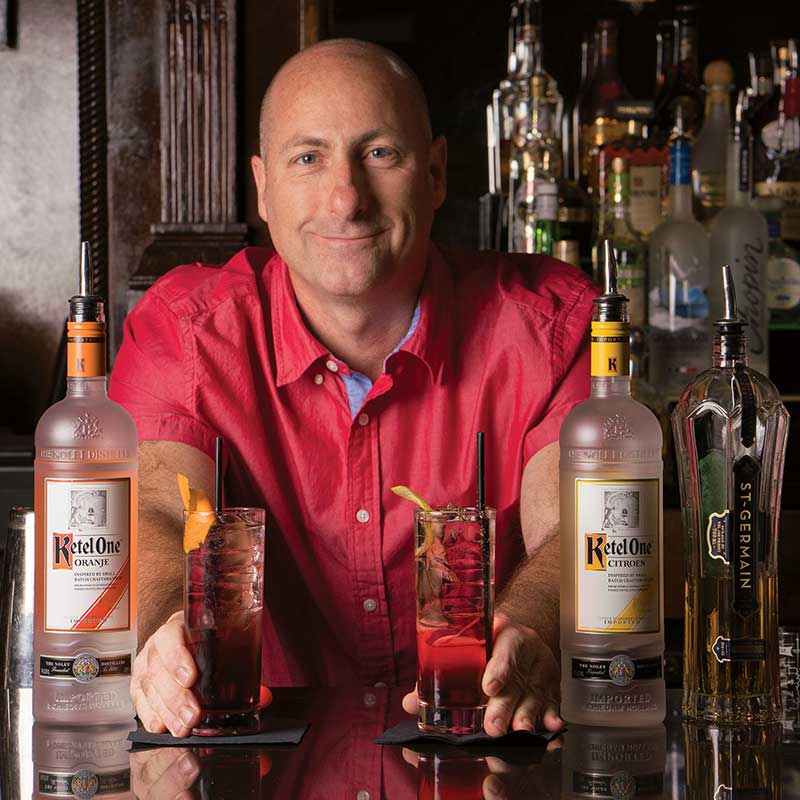 Growing up in Birmingham, Shawn Somerset first experienced Walton County's beaches in the 1970s.
"My grandfather, Sterling Somerset, built one of the first houses in Seagrove," Somerset recalled. "So, if it was warm and we weren't in school, we were down here. We got out of Birmingham as quick as we could."
Somerset has been mixing drinks professionally on the Emerald Coast since the early 1990s, with well-known establishments such as AJ's and The Red Bar on his résumé.
His current role is bar manager at Trebeaché, located in Redfish Village on Scenic Highway 30A in Blue Mountain Beach.
Not too long ago, Somerset became acquainted with La Pinta Pomegranate Liqueur. New in this area, it comes from the famous Mexican state of Jalisco and is made with silver tequila.
"I just kept mixing it up," Somerset said. "And I said, 'You know what? The Sunrise,' because I've always loved Tequila Sunrises. And it turned out perfect."
The Trebeaché Sunrise was born, with La Pinta in the recipe instead of grenadine.
"It totally escalates it to the next level," Somerset said. "The whole flavor profile changes with that in it. It just adds so much depth to it. People are pleasantly surprised by that drink."
With the Sunrise on the menu, Somerset began experimenting with a new recipe for a vodka-based cocktail, and the Trebeaché Sunset was born.
Ketel One's Citroen or Oranje became the options for the main ingredient.
"They're just a little different from each other," Somerset said. "You get either lemon or orange on the nose and in the flavor profile."
What makes this recipe unique is the use of St. Germain, a liqueur that comes from France. Developed by the late Robert Cooper, St. Germain became available in 2007 and was bought by Bacardi in 2013.
"It's sweet but not crazy sweet," Somerset said. "It adds to the drink without overpowering it. You still taste everything else. It's the perfect summer drink, light and refreshing. To me it just screams summer."
And what about its relationship to food?
"It's not going to interfere with the entrées, and you can drink it with anything," Somerset said. "That's what people expect — crisp and clean. It's not too sweet, and it really kicks in with the full dining experience."
It didn't take long for the Sunrise nor the Sunset to catch on with customers at Trebeaché.
"We make anywhere from five to 20 of each of them on any given night," Somerset said.
Trebeaché Sunrise
In a 12-ounce Collins glass, mix:
1¾ ounces Don Julio Silver tequila
Fresh-squeezed orange juice
¼ ounce La Pinta Pomegranate Liqueur
Garnish with maraschino cherry or orange slice.
Trebeaché Sunset
In a 12-ounce Collins glass, mix:
1½ ounces Ketel One Citroen or Ketel One Oranje Vodka
½ ounce St. Germain Elderflower Liqueur
Cranberry juice
Top with club soda.
Garnish with lime twist.