Selflessness Asks No Reward
During such trying times, selflessness is what shines the brightest.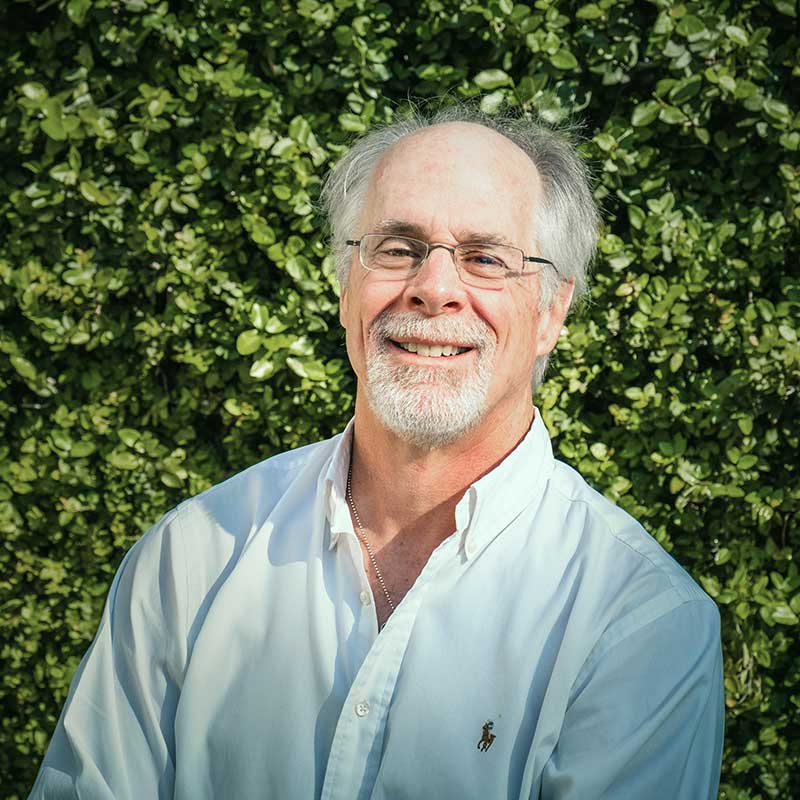 Paul is a saint.
He works as a lineman for a power utility and, 10 days after Hurricane Michael made landfall near Mexico Beach in Bay County, he parked his bucket truck in a shady spot intent upon eating his lunch.
My friends John and Lee Ann, whose Panama City Beach home had been roundly battered by massive toppled pines they had cherished for decades, interrupted Paul to ask if he might restore power to their home.
They explained that while they had tried for days, they had been unable to get power restored through conventional channels.
That is, they had contacted an electrician who said he could not proceed to do anything until receiving a permit from the county.
And, when he did get around to repairing the line running from the power pole to the house, his work would have to be inspected before the juice could be turned back on.
Paul cut through all of that. He didn't wait even to finish his sandwich.
I watched with my friends as Paul, toting the weight of long, draining days, ambled about as if his boots were lashed to dumbbells.
He secured the connection at the house, spliced new ends onto the lines — I was intrigued by the specialized tool he carried, a combination crimper and saw; it looked like a big Dremel device — and expertly threaded his bucket through branches in completing the job.
While so doing, Paul noticed that a neighboring house needed the same treatment, and he proceeded to take care of matters there, despite the fact that no one was home.
It is said that you can best gauge a person by observing how he conducts himself when he is unaware that anyone is looking.
"You're our hero," Lee Ann told Paul and, a study in humility, he deflected the praise. I'm sure he gets it a lot.
Compare Paul and his many brethren with those who chose to make Hurricane Michael an occasion for self-inflation and self-promotion.
There was, for example, the exercise instructor, who, branding herself a hurricane survivor, took to social media with a post dominated by a photo of herself in full backbend and a cheeky, high-rise, gymnastics-style leotard.
The post invited fellow survivors to join her for a relaxing and grounding exercise session, free of charge, at a venue located more than 50 miles from where Michael stormed the beaches.
Now, given her relative use of the term, "survivor," there may have been some who took advantage of the offer.
But, on the day the post went up, true survivors were consumed by matters of, well, survival. Many still are.
There were elements of insensitivity and narcissism in the post that I and others found troubling.
Mind you, I am a contemporary of Neil Young, not Kanye West. The narcissism epidemic in America has been increasingly well documented.
All about us are people who, in the words of author and journalist Will Storr, "are drunk on their own hollow self-esteem boosting."
Even 10 years ago, before Instagram and Snapchat were born, two researchers, Jean Twenge and W. Keith Campbell — who had been mentored by a one-time Florida State University professor, Roy Baumeister — concluded that narcissism is an epidemic that is rising as quickly as obesity, resulting in "aggression, materialism, lack of caring for others and shallow values."
They equated the rise in narcissism, supported by an "overwhelming amount of evidence," to something as dramatic as the "height of all men going up by about an inch."
And we wonder why some people get elected.
We wonder why the percentage of high school seniors ready to take on college-level math continues to plummet. (For the Class of 2018, that figure, among takers of the ACT, stood at a meager 40 percent.)
To too many, the only numbers that matter are "likes" and "followers" totals.
So, as you unload for another year that box that travels between the attic and the living room, be thankful that you have decorations and a home in which to display them.
Park for a time your ego in that empty box. Look for an opportunity to genuinely bend over backward for someone.
And remember the words of St. Paul (the apostle): "Let love be genuine, hold fast to what is good, love one another with brotherly affection and outdo one another in showing honor."
Happy Holidays,
Steve Bornhoft