Salvage Santa
Delighting children by giving bicycles new life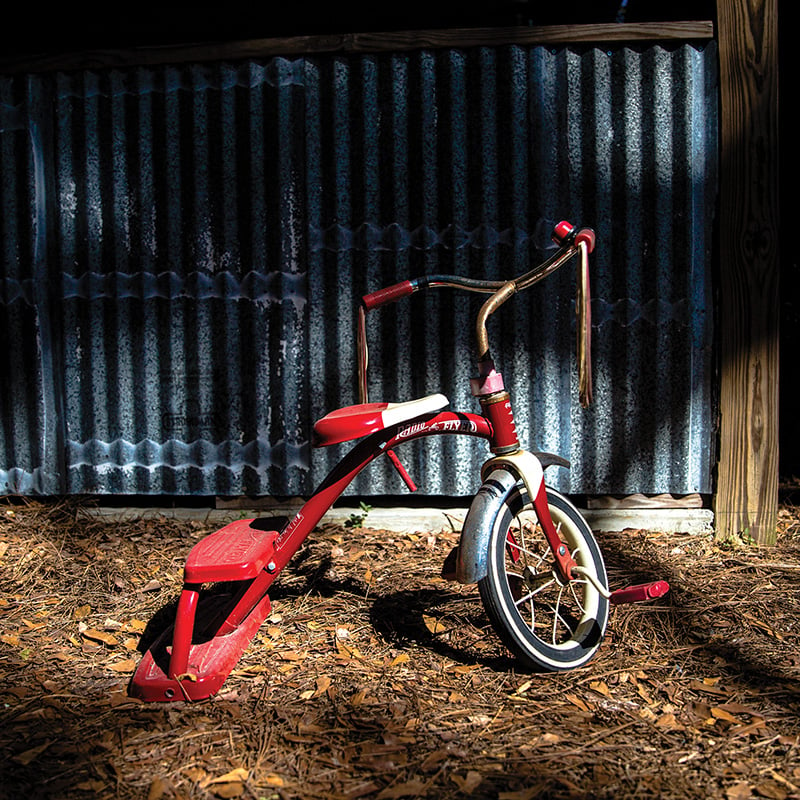 During the holiday season, Panama City is the North Pole of the Emerald Coast as Mike Jones plays the part of both Santa and his elves, working to make old bicycles new for Bay County's underprivileged children.
Known as Salvage Santa, Jones first got the idea to put his handyman talents to good use back in the mid '80s, when he worked as a child abuse investigator with the Panama City Police Department.
"I saw a lot of kids that didn't have anything," Jones says. "I was working for Sears Roebuck security part time and I'd see them crush toys in the back room all the time. I said, 'Well, I'm a pretty good fix-it guy, can I have some of those old toys and shine them up and give them to kids?' They said to go for it."
Now employed as the safety and security chief for Bay District Schools, Jones has spent the last 34 years tinkering with two-wheelers.
"It's my hobby," the 63-year-old says. "Whenever I have free time, I go to the shop."
Jones estimates that he will have refurbished 150-200 bicycles this year alone. While Salvage Santa often spends his own money on parts, his efforts are also supported by donations from the community. It's not uncommon for Mike to walk outside his door and find several bikes that have been dropped off outside his garage.
"People just come by and throw their stuff over the fence, and I gather it up and fix it," he laughs. "I think the rewarding part of it is that there's so many people into it. So many people are donating bicycles and toys — there's a spirit of giving in Bay County. There's such a feeling of camaraderie. There's one fella who will order me two or three big bags of steel wool and just hang it on my fence."
As the holiday season grows nearer, an influx of people shows up wanting to help out. Members of the church Jones attends, along with close friends, help transport bicycles to the distribution site. Along with the sense of community he inspires, Jones feels that the fact that he is recycling discarded items and turning them into treasure makes his program unique.
Though he may be looking into retirement in a couple of years, Salvage Santa doesn't plan on putting his tools away just yet.
"I think as long as I get out there and can physically do it and my eyesight doesn't go away, then I'll just keep on doing it," Jones says.
To find out how to help support Salvage Santa, visit SalvageSanta.com.
---
Other Ways to Give Back
United Way Coats for Kids:
Find a local drop-off spot at united-way.org/coats-for-kids
Emerald Coast Children's Advocacy Center:
Support victims of child abuse at eccac.org/donate
Emerald Coast Toys for Tots:
Donate toys for less fortunate children at facebook.com/emeraldcoasttoysfortots
Help animals have a great holiday, too:
alaquaanimalrefuge.org
ecwildliferefuge.com
humanesociety.org
paws-shelter.com
---