Rolls That Rock
Wallpaper is making a spectacular comeback, earning designer kudos for great glamour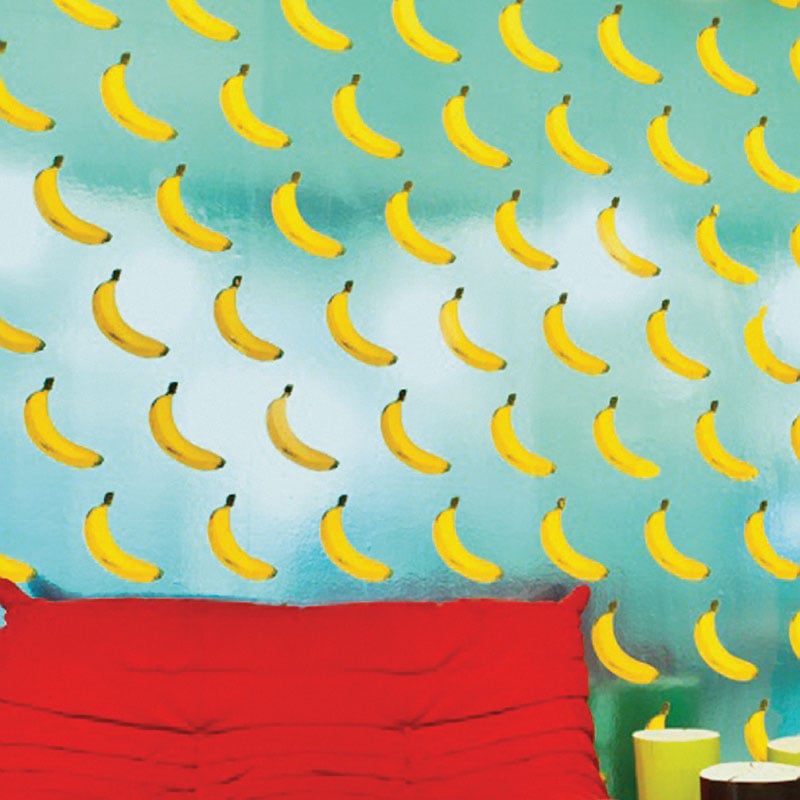 Wallpaper is back, so chic and elegant that it's banishing those faux-painted walls that have been the rage for years. Nobody is more surprised than interior designers, who had gotten used to dissing wallpaper as a boring, ugly product. Wallcovering manufacturers admit that this criticism wasn't unfounded and took it as a wake-up call. The industry spent those years of the painted-wall frenzy reinventing itself. The result is stunning. The new wallpapers have it all: artistry, innovation, fun and eco-savvy.
Best of all, the new wallpapers exude outrageous glamour, say Karen Kerns and Lindsay Miller, designers with Susan Lovelace Interiors in Destin. Ranging from luscious silk and opulent metallics to breezy linens and natural weaves, many wallcoverings feature such adornments as Swarovski crystals, glass beads, exotic wood, embroidery and mirrored tiles.
Wallcoverings from Philip Jeffries Ltd. are among the two designers' favorites. Typical of this company's designs are hand-painted or hand-decorated textures, and these are especially well-loved by Emerald Coast homeowners. Good examples of Philip Jeffries' artistry are panels of authentic bamboo tambour and gold, silver and copper leaf designs hand crafted according to centuries-old Japanese traditions.
Updated Traditionals
Area designers say that their clients prefer a contemporary take on wallcoverings, and often that means new twists on such classics as florals, stripes, damasks, toiles and geometrics.
"Wallpaper companies have gotten gutsier and more experimental," explains Karen Waterfield, designer and owner of Sugar Beach Interiors, Destin. "They now use a lot of layering — metallics and all sorts of textures — to make the product really different from paint. Designs have also become large-scale and more graphic, and colors are brighter."
Toiles, one of the most traditional of designs, illustrate her point. They used to come in blue on a cream background, but now they appear in numerous color combinations. And themes are no longer limited to shepherdesses frolicking in meadows. For example, new toiles from Studio Printworks feature such themes as cowboys, oil rigs and garbage trucks, and from Europe comes the infamous Glasgow design, a toile that depicts naughty boys and girls in the park.
Digitally Speaking
Another amazing aspect of the new wallpaper scene is that you can now create your own one-of-a-kind design. Thanks to Planet Profil, you can let your imagination roam and custom order a wallpaper or mural. For instance, you might want to change the scale of a pattern, personalize a design, blow up a family photo to cover an entire wall, and take any image — or part of it — and turn it into a special scene for a soaring entry hall, family room or home theater.
Companies like DreamScape, Great Wall, Planetprofil and Pottery Barn can create such images on all sorts of finishes, from whisper-thin fabric faces reminiscent of silks and linen to suede or artist's canvas.
"Say you have a wonderful photo you took on the beach, you can have it reproduced so it appears to be a hand-painted wall-to-wall or floor-to-ceiling watercolor or oil painting," explains Roy Ritchie of DreamScape. "Or you photographed your kid making a great play on the soccer field. Wouldn't he love that shot as a feature wall in his room?"
Artistry is the key word for Planet Profil which produces panels up to 16 feet wide. Its unusual images include a giant rhododendron leaf making a graphic statement on a ceiling, a single stem of an orchid blooming floor-to-ceiling on a wall and a segment of some very recognizable museum art blown up to huge proportions.
Fun and Fantasy
How about a scratch-and-sniff wallpaper? It's available. A company called Flavor Papers handprints vintage, traditional and contemporary patterns that emit bursts of aroma. Think bananas, cherries and spices. The company says the buyers are rock stars, restaurants and homeowners requiring olfactory satisfaction.
If you like your shabby chic with a glamorous and contemporary twist, Valhallan Papers may be for you. The firm custom-paints papers in mottled patterns, including metallics, and some are crumpled and torn to produce the illusion of antique surfaces.
Do-it-yourselfers with artistic sense might check out MIO Culture's three-dimensional wallpaper tiles, including a weave pattern especially designed to produce sound control. The tiles can be installed temporarily with double-stick tape or permanently with wallpaper adhesive.
Designers Re-discover Wallpaper
While wallpaper is making a strong comeback, wallpaper stores are not. All those mom-and-pop stores are gone. One of the few area stores reminiscent of traditional wallpaper outlets is Color Center in Fort Walton Beach, but interior design showrooms have become the primary places to look at high-end, glamorous wallcoverings.
"We carry mid-market products by manufacturers like York and Seabrook," tells Nancy Leon, a Color Center manager. "Our customers favor contemporary geometric designs, metallics and urban, funky looks. And to our surprise, flocked designs are coming back."
High-end wallcoverings are definitely the ticket at design studios like Sugar Beach Interiors and Susan Lovelace Interiors.
"We like these products," says Karen Waterfield. "They can add warmth, luxury and personality to interiors. Rooms can seem cold and noisy without softening elements, and many of the new wallcoverings, such as linens, suedes, leathers and other textures, play that role beautifully."
Kerns, Miller and Waterfield all say that their clients are big fans of grasscloths. "Their textures and warm, natural looks seem to strike just the right beachy note," says Kerns. "Plus, this classic product now comes in so many forms, incorporating metallics or embroidery, hand-painting, etc. Grasscloths can also be printed with traditional designs, such as damasks or stripes."
Miller adds that homeowners have discovered that wallcoverings last longer than paint. "A wallpaper will look nice for years, while a painted wall can look dingy in no time," she says. "Considering that the new products can be costly that's an important point. However, homeowners should know that they may have to wait a while for their wallcoverings."
So how pricey are today's wallpapers? While low to mid-market products run from $60 to $200 a roll, the elaborate and hand-crafted designs hover around $1,000 a roll.
At such prices, it's hardly surprising that the most fashion-forward products mostly show up as feature walls, for example as backdrop for a luxuriously appointed bed or in a front hall. Powder rooms that are usually fairly small are considered perfect foils for four luxurious walls. Kitchens and baths are often wallpapered, too, offering tactile relief from rows of cabinetry, appliances and fixtures. But living rooms still have to catch on to the great wallpaper comeback.
Area designers speculate that living rooms lag behind in wall fashions because the cost would be prohibitive in today's oversized spaces. To that, the wallcoverng industry argues that even using an expensive wall design will provide more glamour at less cost than furniture.