Respect the Sun; Take Care of Your Skin
Dermatology Specialists of Florida offers free screenings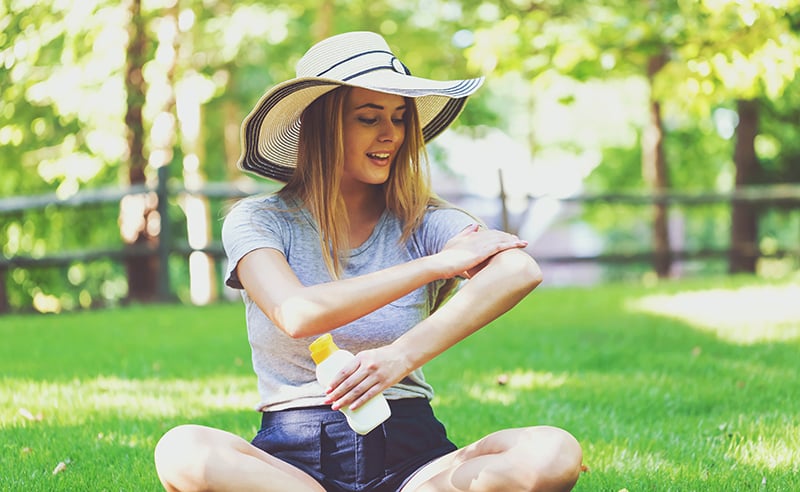 The skin care professionals at Dermatology Specialists of Florida & Aqua Medical Spa use Skin Cancer Awareness Month each May to emphasize the importance of skin cancer education and annual skin cancer examinations.
According to the American Academy of Dermatology, one in five people in the United States is diagnosed with skin cancer at some point in their lifetime. Skin cancer is the most prevalent form of cancer but is the most preventable and treatable when detected early. The nationally recognized Skin Cancer Awareness Month serves as a reminder that annual skin cancer screenings can potentially save lives.
Throughout the month of May, select Dermatology Specialists locations host free skin exams. Whether in May or any month of the year, skin cancer screenings are essential in early detection. In addition, the professionals at Dermatology Specialists recommend you make an appointment to see a dermatologist if you notice a spot that changes color, size or shape — particularly if the spot bleeds, itches or is tender or painful. To be safe, whenever you have concerns about your skin or have noticeable changes, see a professional.
Dr. Haley Lewis, a dermatologist at Dermatology Specialists of Florida, notes that some people don't make appointments because they don't notice any visible signs of trouble and don't know what to expect from an exam if they've never been. "While some forms of skin cancer can be found by assessing asymmetry, border irregularity, color uniformity and diameter, (also know as the ABC's of Melanoma), other forms of skin cancer are not as easily detectable," says Dr. Lewis.
Dr. Lewis goes on to explain that during a skin exam, patients are asked to remove clothing to the extent they are comfortable so that the doctor can easily exam all areas. Many medical professionals advise removing all clothing for the most accurate assessment.
Should any abnormalities be detected, there are a variety of treatment options depending on the severity of the issue: liquid nitrogen freezing, topical chemotherapy therapeutic creams, surgical removal, superficial radiation therapy and even oncology referrals should more aggressive treatment be needed.
Although those who have immune compromised systems, genetic syndromes or have fair skin are more at risk, anyone living in Florida should take extra sun exposure cautions such as wearing sunscreen daily.
"Wearing sunscreen is the best step you can take for protecting your skin," said Dr. Lewis. "On average, 50% of people don't apply enough sunscreen or apply it properly. Doing so correctly is your best bet against combatting skin cancer caused by sun exposure."
Dr. Lewis advises applying SPF 30+ sunscreen from head to toe at least every two hours, and more often if swimming or sweating.
Additionally, wearing SPF clothing and wide-brim hats is a wise precaution. When possible, avoid exposure between the hours of 10 a.m. and 2 p.m. when the sun is at its hottest and highest. A sunburn can be developed in as little as 15 minutes.
"Even if you are diligent about sun protection and you have not seen any visible signs of changes in your skin, you should still have an annual skin exam for peace of mind," Lewis said.
---
To schedule an appointment with Dermatology Specialists of Florida, please call (850) 233-DERM (3376) or visit mydermspecialists.com
*Free screenings are available in select Dermatology Specialists of Florida locations during the month of May for those individuals 18 years or older who have not had a professional skin cancer examination in the last 12 months.
---
Dermatology Specialists of Florida & Aqua Medical Spa
(850) 233-DERM (3376) | AquaMedicalSpa.com
---