Renewing Traditions and Creating New Ones
Editor's Letter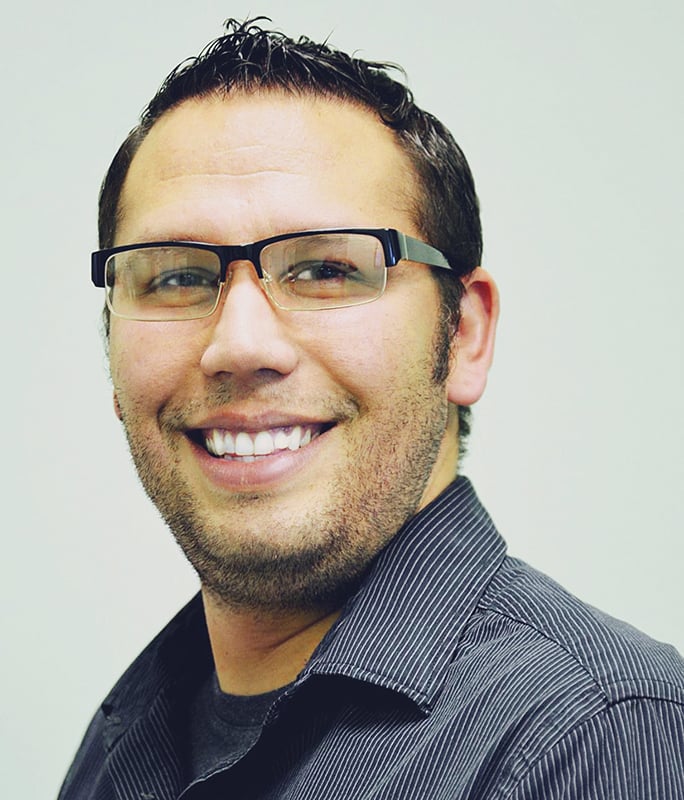 Can you believe it's already winter and New Year's Eve is right around the corner? Last time I looked at the calendar, I swore it was only October and I was getting ready for our Best of the Emerald Coast celebration at Grand Boulevard.
Talk about a fantastic event. What an amazing celebration. I'd like to personally thank each and every volunteer, sponsor and business that helped make our annual event, benefitting the Junior League of the Emerald Coast, a smashing success. We couldn't have done it without you and are glad to call you partners.
With the holiday season now upon us, all I can think about are memories of years past and the traditions we shared. As a small child, I can remember anxiously awaiting the big day. The scene had been set — decorations had been hung with care and everything was meticulously crafted to create a memory. My sister and I hadn't slept all night, as anticipation had taken over every thought. The idea of bounding down the stairs and shredding wrapping paper was almost too much to handle.
But as exciting as it was to finally reach the crescendo and unwrap whatever the fad of the year was, there's a memory that stands out in my mind more than the gifts. Each year, before we were allowed to unwrap a single gift, my parents would casually, and painstakingly, sit and sip their coffee. One cup, then two cups, and so on. Somehow this event, which probably lasted about 30 minutes, seemed to drag on for a lifetime. I can only sit back and smile now as I think about it and plan to incorporate the tactic into my arsenal in the future.
Our holiday traditions mostly revolved around family time and classic movies. From the time I was a youngster until today, if "Rudolph, the Red-Nosed Reindeer," "Frosty the Snowman," "Nestor, the Long-Eared Christmas Donkey" or "A Christmas Story" is on TV, I'm watching them.
Growing up in Ohio, the holiday season looked quite a bit different than it does along the Emerald Coast. While I have seen snowfall on a few occasions during my 22 years in Florida, we tend to dream of a different white Christmas than our northern friends.
I'm fond of saying that I've traded the white snow of Ohio for the sugar-white sands of the Emerald Coast. Now that I think about it, a palm tree can look pretty slick when it's dressed up with lights and decorations.
And while there may not be snow on the ground, the Emerald Coast is alive with holiday spirit and tradition. It's hard to even think about where to begin. How cool is it that you can strap on a pair of skates in The Village of Baytowne Wharf and hit the ice in Florida? Have you ever experienced a tree decorating contest? If not, you're missing out. The annual Festival of Trees at Grand Boulevard is a sight to behold, as area nonprofit organizations decorate trees showcasing their specific missions — all while competing for cash prizes and bragging rights.
If performing arts is more your style, there's plenty to enjoy, from the Emerald Coast Theatre Company's "A Dicken's Christmas: A Ghostly Story" and Sinfonia's Swingin' Holiday with The Manhattan Transfer to the Northwest Florida Symphony Orchestra's Holiday Pops concert and WinterFest in downtown Pensacola.
There's so much to see and do during the holiday season, so be sure you don't miss out on what makes our communities great. As always, there's an exhaustive list of area events available on our website at www.emeraldcoastmagazine.com.
I'll look forward to seeing you out and about along the Emerald Coast as we plan to ring in the New Year together. Here's to 2017 and our commitment to celebrating the community and everyone that makes it special. So whether you plan to take it easy or icy (for all of your Polar Bear Plunge fans), be safe, be kind and create lifelong memories and traditions.
Happy Holidays,
Matt Algarin
malgarin@rowlandpublishing.com