Reid Soria Overcomes his Autism With Music
Soria Soars as a Singer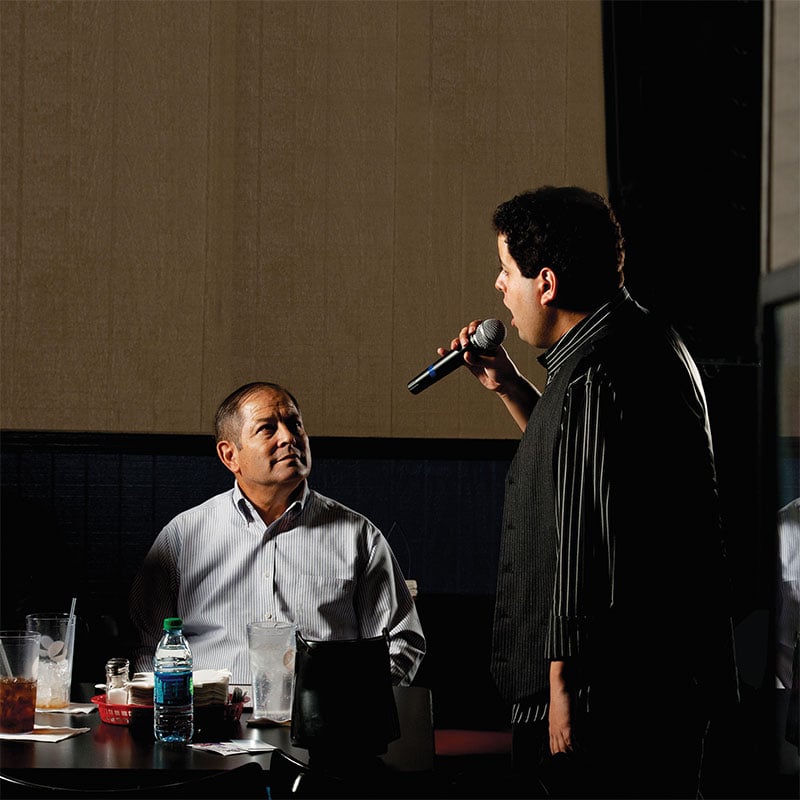 He sings at Buffalo Wild Wings in Fort Walton Beach as part of the restaurant's weekly entertainment line up. 
Reid Soria was diagnosed with autism at the age of 3. Doctors recommended his parents institutionalize him and give their attention to their three older children. His parents ignored the doctor's advice, took Reid home and raised him just like they did his siblings. They had high expectations of him, challenged him, loved him and, most importantly, paid attention to discover what his special gift was.
"My husband and I believe that every child is born with a gift," says Reid's mother, Jo Ann Soria. "It is the responsibility of parents to help them discover it, to nurture it and support it."
Reid Soria's special gift is singing and entertaining. Now 29 years old, you can find this enthusiastic singer and entertainer on stages all along the Emerald Coast and even at regional events.
April is national Autism Awareness Month. Consider giving a donation of time or money to a local organization such as Pyramid Inc., the Emerald Coast Autism Center or the Emerald Coast chapter of the Autism Society of America.