Rebecca Makkai Brings Novel-Craft Lessons to Seaside
The novelist and professor returns to the coast for the Longleaf Writers Conference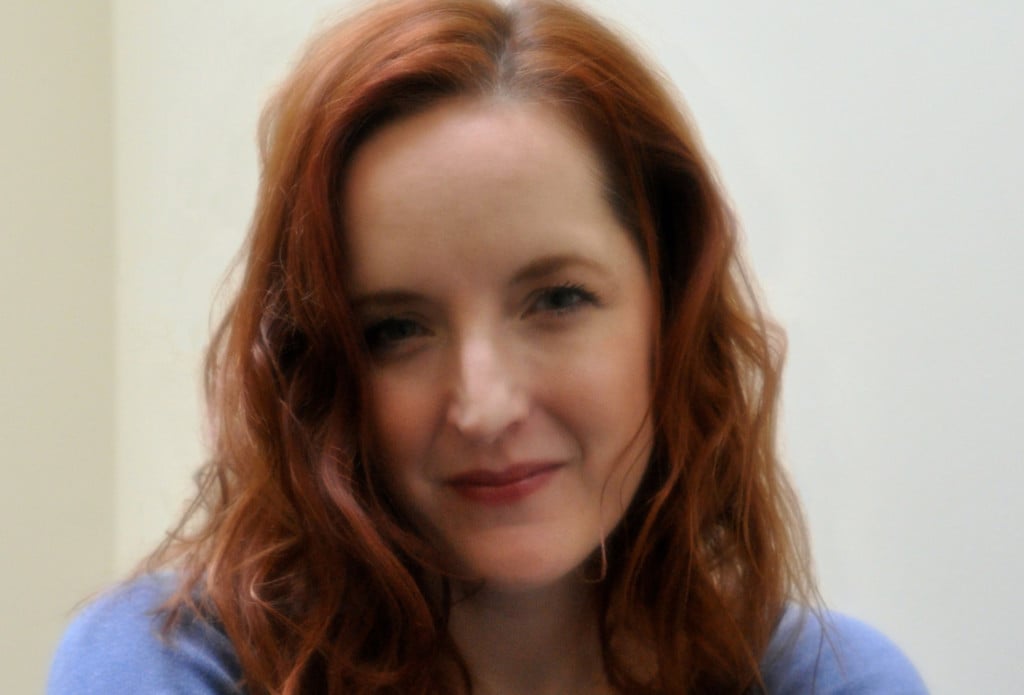 Rebecca Makkai was a published writer of short stories before she was a published novelist, but she will discourage you from thinking that one graduates from one to the other.
"Nothing is easier because it is shorter," Makkai said.
The chief difference is the size of the investment.
If a short story fails to please its writer or her editors or her publishers, it's easier to "throw away the mistakes."
And there is this: Novels are hard to sustain.
Writers may start and finish strong, but novels tend to sag in the middle — usually, if not reliably Makkai has found — at about pages 30 and 100.
The antidote is architecture. Makkai said she is most helpful to students at Northwestern University and StoryStudio Chicago, where she is the artistic director, when she teaches them how to assemble studs and trusses to hang words on.
That is among the lessons she will bring to Seaside in May as a visiting writer participating in the Longleaf Writers Conference.
The Great Believers, sustained by compelling, credible dialog, by love and tragedy and by masterful scene setting, is a book well put together.
It made Makkai a National Book Award finalist, and it was among the New York Times Book Review's "Ten Best Books of 2018."
Believers divides its time between 1980s Chicago and Paris, some 30 years later.
It explores the blossoming of the AIDS crisis and its impacts on promiscuity, spontaneity, certainty and fun. Among Makkai's characters, several become casualties.
"You're not always advancing," counsels Richard, a photographer and documentarian. "I know it feels that way right now, but it's fragile. You might look back in 50 years and say, 'That was the last good time.'"
Indeed, the novel is advanced by themes including the fleetingness of most everything, the seeming inevitability of disruption and the chrono-stress that results from the always quickening passage of time.
Yale, a gallery curator, must hurry to finalize a gift of artwork worth millions from an elderly and fragile donor.
Fiona travels to Paris in an effort to find and reconnect with her daughter before she must return to Chicago. And, those who contract AIDS, withering and vomiting, engage in grim days-left calculations.
Is optimism ever anything but delusional?
"Naïve people haven't been through real trials yet, so they think it could never happen to them," says Cecily, who is among Yale's colleagues.
"Optimists have been through it already, and we keep getting up each day because we believe we can keep it from happening again. Or we trick ourselves into thinking it."
Says Richard, "All belief is a trick." A show of his work is set to open in Paris when the city is thrown into chaos by a bombing at a rock concert.
We are left to recognize that the world is a beautiful — and terrible — place.
Makkai's prose, her phrasing, her similes are so precise as to cause a reader to pause in admiration.
She captures the essence of Door County, Wisconsin, writing, "… it was a place where vacationing families went to pick their own fruit."
(Think you can do as well? Give it a try. Complete the following sentence: "Seaside was a place where … .)
Yale is devastated when he learns he has been infected by a partner with whom he believed he had a monogamous relationship.
He has been slighted and deceived and he is mad, given to "an anger that only surfaced when he was weepy and drunk, like earthworms after heavy rain."
Yale asks an intern if he still considers himself Mormon. The intern hesitates, then replies, "They make it really hard to leave. It's like trying to quit Columbia House."
Such writing flourishes leave the writer looking for and forward to the next one.
Student and teacher
"So many children write stories and they stop," Makkai said. "I never stopped. For me, it wasn't a matter of coming to writing, it was a matter of staying with it."
The daughter of linguistics professors, she studied writing and literature seriously while in high school, college and graduate school.
As an instructor, she enjoys especially the "Novel in a Year" course she teaches at StoryStudio, where she has been a member of the faculty for seven years.
"The quality of the students' work is spectacular," Makkai said. "Many have gone on to publish their novels. And because I am teaching something that is right up my alley, I make wonderful connections with them."
A few years ago, Makkai was lecturing in Denver to an audience that included Seth Brady Tucker, a co-director of the Longleaf Writers Conference.
Brady was in "scouting mode" and invited Makkai to lead a workshop at his gathering.
"I had a complete blast, and we have been talking since then about me coming back. This is the year," Makkai said.
"Seaside is the perfect place for a conference. It's one of the most beautiful places in the country and, on top of that, the little academic village where they have us all staying — you couldn't dream of a better setting. You can have seclusion and quiet when you want it or you can socialize when you want to."
People who ask writers about their creative processes have in mind a "romantic picture of a writer in a cabin," Makkai said.
"But I go to the library or I go to Starbucks and I write. There is a lot of very boring, unromantic outlining involved. Lots of revisions. It's a matter of sitting down and not forgetting to tell a story."
About Believers, Makkai said, "I was not particularly well equipped to write that story, much less so than someone who lived through it. I have wonderful friends in the LGBTQ community and I know people who are HIV positive, but I never lost anyone close to me to AIDS. There is no magic origin story here, but I was drawn to that story and that world and time and I did a ton of research."
Makkai said she was concerned that writing about AIDS as an outsider would result in pushback, but she received much less than she feared.
Rather, she has been "thrilled with the feedback. People have been incredibly supportive. I was honored and touched when I heard from people who lived through the AIDS epidemic and told me that they recognized themselves in the book."
Recently, Makkai has read Tessa Hadley's latest novel, Late in the Day, which she reviewed for the New York Times Book Review, calling it "brilliant and upsetting."
Also on the nightstand: a biography of the poet and playwright Edna St. Vincent Millay and a novel based on the life, legacy and descendants of lamp maker Louis Tiffany — Lisa Gornick's The Peacock Feast.
Makkai is writing short stories and is at work on her next novel.
"It is in its early stages," she said, "but by the time I get to Seaside in May, I hope I'll have some good tailwinds. It's very hard to move on from something that is complete and that you are promoting and talking about to something that is very rough and raw and that no one cares about."
Yet.
Rebecca Makkai returns to the Longleaf Writers Conference, May 11-18, as a visiting writer.