Rebeca Lake Shines As ECTC's First Staff Set Designer
"Theater, for me, is the ultimate art form."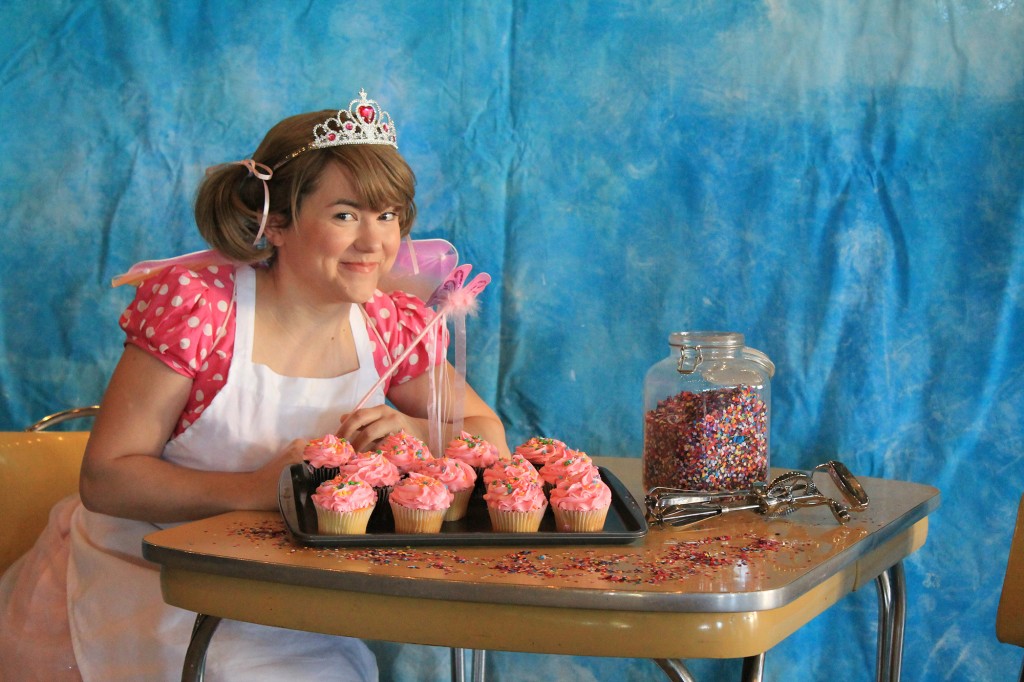 For Rebeca Lake, old habits die hard.
Growing up as a child in Niceville, she could be found corralling her friends and feeding them lines of a story, making cardboard set pieces and putting on mock plays for her family.
Her vivid imagination and unwavering love for the stage propelled her to study theater at Northwest Florida Stage College, serve as chair of the theater department at the University of Mobile and, now, function as Emerald Coast Theatre Company's first on staff set designer.
"It's just something I never grew out of," Lake said of her love for storytelling. "Through stories, we learn so much about ourselves as well as others. Theater, for me, is the ultimate art form."
During her summers of teaching at the University of Mobile, Lake sought new projects to feed her artistic soul.
Through a mutual friend, she met Nathanael and Anna Fisher, founders of Emerald Coast Theatre Company (ECTC), and began spending her dog days teaching classes and participating in Theatre Thursdays, a weekly, free Shakespearean performance hosted in Grand Boulevard at Sandestin's Grand Park.
When a position opened at ECTC for a technical director and set designer, Lake leapt at it. She's ecstatic to be back on the Emerald Coast, fully immersing herself in professional theater.
"I'm primarily responsible for overseeing lights and scenic elements of a production, as well as designing its set," Lake said. "And ECTC provides a lot of fun space in which to work. Even if it's just a one-person play, there are plenty of creative elements involved in every production."
At this writing, Lake is working on her fifth production with ECTC, Miss Bennett: Christmas at Pemberly. A sequel to Jane Austen's beloved Pride and Prejudice, the play revolves around Mary Bennet, who visits Lizzy and Darcy's home for the holidays.
As Lake's last few projects have been a bit more whimsical, she's enjoying researching the realism behind bringing a period piece to life.
But every set has come with its own learning opportunities: In The Fantasticks, Lake learned how to tell a story through lights. With Aladdin, she successfully created a magical, vibrant set for little ones to explore.
"To begin my design process, I like to talk to the director and find one focus within the story," said Lake.
"Because plays have so many wonderful themes within them, it's easy to get lost in all the stories within the main story being told. So, I like to find the director's focus and, once we have that, I can narrow down the visual images that come along with that idea."
Colors, textures and light all play a part. Lake said you might have an essential piece to a set, such as a Christmas tree, but within its ornaments, you can find a way to enhance and reflect the story.
Lake is still partial to teaching, particularly among the youth programs at ECTC, but she's also been known to take center stage.
In 2019, Lake played the lead in Pinkalicious, a comically endearing and educational children's musical in which Lake taught little ones about moderation, laughter and love.
When asked if she preferred performance or behind-the-scenes production, Lake said the role was irrelevant, so long as she could help share with an audience the art of a story.
"I'm excited to work with ECTC as it continues to grow," said Lake.
"They've already contributed so much to our area in the time they've been around, and I love being able to work with people from around the world while investing in my own community." 
View Lake's scenic design work by attending ECTC's Treasure Island, May 14–17. EmeraldCoastTheatre.org