Putting Your Best Face Forward
Women seek ways to make faces smoother, fuller, fresher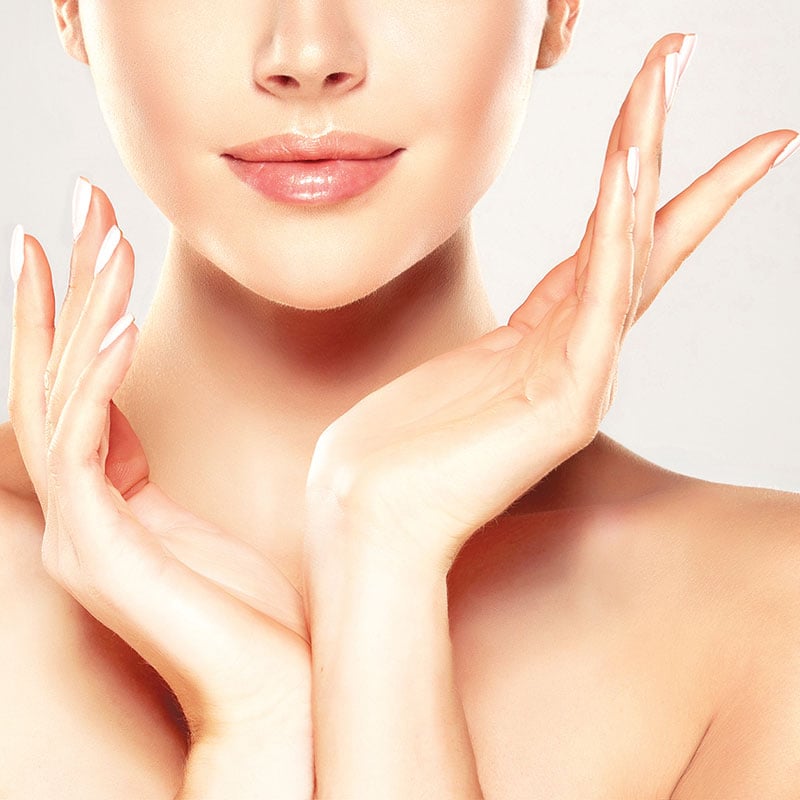 Let's go back in time.
In Imperial China, during the Qin Dynasty, the Empress took great pride in her beauty. Her tried-and-true facial treatment involved coating her face with seaweed and jellyfish.
In the Late Middle Ages, Anglo-Saxon women hoarded chalk and other white substances in order to achieve the pale, whitened face of the wealthy woman.
In the 1920's, American women kept Palmolive soap in their powder rooms, not their kitchens. Washing one's face with Palmolive was believed to be an excellent regimen for maintaining smooth, clean skin.
But before you go replacing your skin cleanser with Dawn dish soap, understand that while the importance of facial care will never fade, specific routines will. So brush up on the newest and friendliest facial trends, which can be summarized in three words: mask, masks and masking.
"Facial masks offer a wide range of skin care benefits," says Aqua Medical Spa aesthetician Morgan Smith. "They can be customized to address specific concerns, from acne to dehydrated skin. There are masks on the market that are tailored to help with a number of skin issues."
Specifically, charcoal masks have quickly become the hot commodity, as customers are learning the benefits of charcoal. While it isn't suggested to recycle the charred coals from last night's barbecue, activated charcoal helps release toxins, bacteria and dirt from your face.
Smith mentions that charcoal masks can benefit those who struggle with acne or are prone to oily skin. "The activated charcoal binds to bacteria, chemicals, dirt and other micro-particles, drawing them to the surface and allowing them to be easily washed (away). Activated charcoal, when used properly, can leave the skin feeling healthier and looking brighter and more even in color."
For Jeniffer Ward at Posh Daisy spa, getting a good introduction to what a facial can do for you helps to determine your skin type and what future masks and peels will work best for your skin. "The pure focus facial (at Posh Daisy Spa) is the starter facial. … We take that facial and customize it to the client, whether we're trying to treat acne or rosacea or hydrate the skin," says Ward.
If you're looking for products to take home, Posh Daisy Spa offers Skin-Deep Pharmaceuticals products, which are peptide-rich, and which Ward recommends for an advanced at-home treatment.
Jill Johnson at Coastal Skin and Dermatology recommends an at-home routine that features a papaya enzyme mask. "(This mask) is great for brightening the complexion, and it brings the moisture to the surface," says Johnson. She also suggests using purifying clay masks for DIY facial treatments. A good clay mask absorbs oil and other impurities from the skin's surface and helps to maintain good elasticity.
---
Over-the-counter wonders for all skin types 
Combination
Claymedix All Natural French Yellow Clay
Fig + Yarrow French Green Clay Mask
e.l.f. Hydrating Gel Mask
Dry
Olay Regenerist Luminous
Pacifica Wake Up Beautiful Mask
Pixi Nourishing Sleep Mask
Oily
Neutrogena Deep Clean Long-Last Shine Control
Laneige Water Bank Soothing Gel Mask
My Beauty Diary Royal Pearl Powder Mask
Sensitive
Yes to Cotton Ultra-Sensitive & Allergy-Prone Skin
Fig + Yarrow Rose Rhassoul Clay Mask
Earth Science Gentle Skin Glycolic Peel