Professional Profile: Matthews & Jones, LLP
"Our clients can expect an honest assessment of their legal situation without empty promises."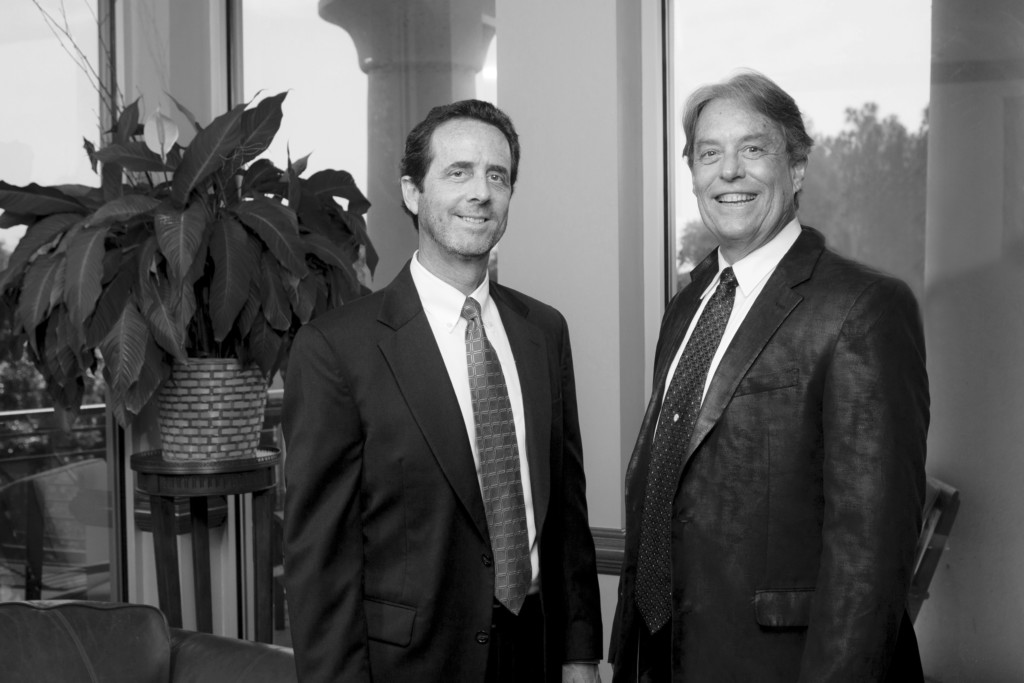 Dana Matthews and Michael Jones trace their roots back to the Northwest Florida region since childhood. Michael was born in Tallahassee in 1956 and has never left the state. Dana moved to the Emerald Coast in 1968. He started his firm in Destin in 1983. Michael moved to the area soon after to open his practice in Niceville. Together, they have formed one of the largest law firms on the Emerald Coast. "Mike and I have been best friends since age 12 and decided to spend the rest of our careers working side by side," says Dana.
What kind of law does Matthews & Jones practice? Matthews & Jones, one of the largest firms in Northwest Florida, has transaction and litigation teams that encompass a full spectrum of litigation, real estate representation, estate planning, corporate reorganization and complex work-out transactions, criminal, family law and personal injury. The firm has attorneys licensed in federal and state courts in Florida, Washington, Alaska, Alabama, Georgia and D.C. and has offices in Destin, Niceville and 30A.
What is the "secret" to your success? Client service is key to our law practice. Our clients can expect an honest assessment of their legal situation without empty promises. We strive to develop relationships with each and every client so that our attorneys and staff have a clear understanding of each individual client's personal and business needs.
Tell us about your recent expansion of staff and services. This year, we hired several experienced trial lawyers to expand our representation. We also expanded our market by opening our third office on 30A.
You made a bold choice to use a panther to symbolize your firm in your marketing campaign. Why? The Florida panther, the state animal of Florida, is powerful and cunning, an extraordinary animal that uses stealth and strength to prevail in a world of unexpected dangers. Like the untamed wild, the legal system can be perilous for the uninitiated. Experienced and familiar with the "jungles" of the law, the lawyers and staff at Matthews & Jones, LLP stand ready to guide you through the labyrinth of regulations, statutes and case law that comprise the justice system.
4475 Legendary Drive  |  Destin  |  (850) 837-3662              
323 E. John Sims Parkway  |  Niceville  |  (850) 729-7440
2930 W. County Highway 30a, suite 202  |  santa rosa beach  |  (850) 682-6211